Sophie Carpenter spoke to us about her involvement in the sport as a parent for parents in sport week.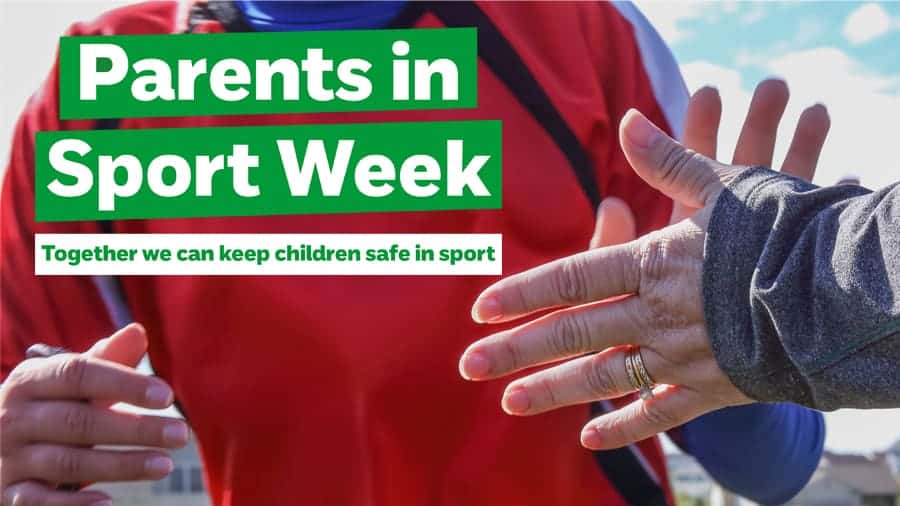 Sophie and Tony Carpenter are the parents of Izzy and Adam Carpenter and we spoke to Sophie about her involvement as a parent for parents in sport week.
How did you become a parent in archery?
We went on a family holiday to Center Parcs in 2009 when Adam was 7 and Izzy 10. Whilst there, we tried a number of activities, including archery.
It was Tony who loved it first and wanted to do a beginners course. Izzy and Adam used to go with Tony to watch and once there, they got straight onto a beginners course themselves.
At the end of the beginners course they were given the opportunity to try a compound bow (I remember it was tiny!) and they have never looked back since!
What is your journey as a parent in archery?
My journey as a parent has been amazing. I can hardly believe it is 12 years they have been shooting and their growth has been spectacular.
I'm speaking in the plural as they have both progressed swiftly through the ranks. From shooting the very first competition, to representing our county Yorkshire, to junior level GB and now both in the senior compound GB team.
Izzy first represented GB at the age of 15 in Slovenia, and Adam's first international was a baptism of fire going to the World Youth Championships in Yankton USA at the age of 12 (youngest ever archer in the world champs!).
For Tony and I, it is a huge amount of pride we have in them both. Sometimes it can be a rollercoaster ride from highs to lows, and we're always there to support in any way we can.
What difficulties have you had to overcome as a parent in archery?
I think the two main things as a parent is firstly juggling time so that there is time for practice, school/uni/work, competitions, squads, friends etc for Izzy and Adam. But also sorting out holidays from work for us for traveling to various places.
The hardest thing is financial, as Izzy and Adam have progressed in the sport, it does get expensive. From kit/equipment (which we have had some wonderful support) but also representing Great Britain where although Archery GB do a fantastic job, some events are self funded.
So whilst its wonderful that they are both at an incredible level, we really budget carefully so that we can help them achieve their goals.
Has archery helped your relationship with your child?
I wouldn't say archery has helped our relationship with our children, we've always been a very close family.
Obviously with archery, we do spend plenty of time together, going to various competitions, practice, etc, this is not a chore, but fun! A lot of people say archery isn't a spectator sport, but we enjoy it!
What advice can you give to parents who might be struggling with having a child in sport?
It really depends on the struggles. If it is financial, then look at prioritising what is most important to spend on, is it equipment?
Speak to your local shop, get advice - you do not need to buy the most expensive equipment to start off with - I promise you, children grow fast and you will need to change equipment regularly. Keep things in a good condition, helps sell them on and put money towards your next purchase.
For competitions, what does your child like to do? Are they wanting to see friends and do fun competitions, do they want to progress and work towards making county/national teams?
Speak to other parents/coaches to help you understand where are good places to go to. Start local, there are some fantastic local shoots that your child can enjoy and give experience of shooting in a competition field.
Time can be a struggle, it can be a true balancing act, do a diary, plan out your week so that there is time for school. homework, practise and fun...don't forget yourself! Parents need time out too!
Expectations - this is a biggie. Kids want to be the best, and fast! It's not always that easy. Working towards goals is a really good thing. Archery GB have a huge amount of things to work towards, whether it's 6 gold end, rose awards etc.
Be realistic, the more you put in, the more you get out. It can be hours and hours of practise, but its worth it!
What impact has archery had on yours and your child's life?
It's fair to say, it is a very important part of our lives. 12 years is a long time, but we have enjoyed it thoroughly.
Some of our best friends are in the sport, Izzy and Adam have had long time friends, and continue to meet new people. Archery has given Izzy and Adam opportunities that they may never have had if they had not ever picked up a bow.
How do you support your child as an athlete in archery?
Sometimes its learning what they need, whether it be support by taking them places, to cheering them on, to getting out of the way! Making sure at competitions they have what they need, although now as adults, it's a lot different to when they were young.
Do you feel that there is enough support for parents in archery?
There is support there. Don't be afraid to ask, come find me on an archery field and I will certainly help where I can.
Have a really good look through the Archery GB website, there is loads of information on there. Your local club members will also help, but also other parents will be able to chat.
One thing that is very true, archery parents are a chatty bunch! We're very approachable, and if someone doesn't know the answer to something, they'll know who to ask. Maybe an Archery GB parents facebook page might be an idea. Or something on social media where questions can be asked in an open forum.
For more information about what Parents in Sports Week is, please see here.