We're on the look out for volunteers who will make a real impact in our para squad as they prepare for Paris 2024.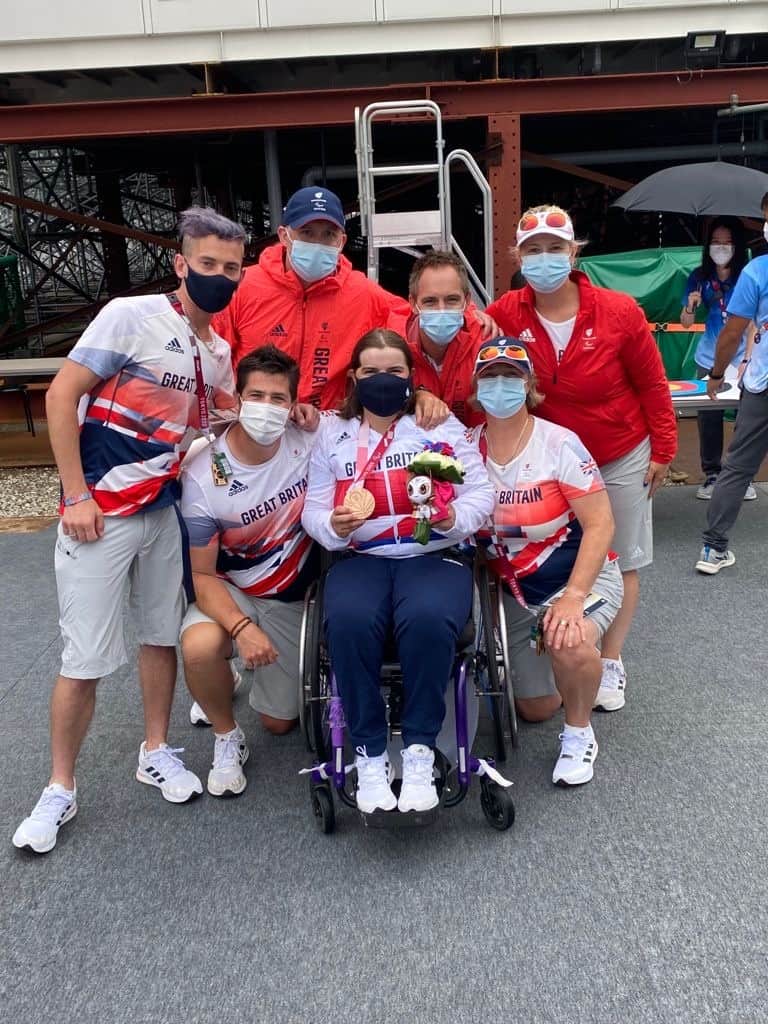 Volunteers are needed to act as agents for the athletes; collecting arrows and assisting them with the movement of their equipment between locations while training.
No previous experience is required although an interest in archery and para-sport would be helpful.
Volunteers will need to be able to get to Lilleshall independently and have spare time to support our weekly training programme.
Stephanie Kelly, Senior Performance Co-ordinator, said: "Paris 2024 is approaching fast, and the next two years are crucial for our para-athletes as they prepare for the Games and gear up for other major competitions in the run up to 2024.
"We are now on the look out for volunteers to help them train and prepare and play a key role in their Paralympic journey."
Jeff Marshall, one of the squad's volunteers, said: "I've been a volunteer for the para archery squad for 6 years, and it's such a great way to stay active and get some fresh air.
"It's also really inspiring to see world class athletes preparing for competitions, and coming home from exotic places with tans and medals.
"I cover one morning and one afternoon a week, but it's pretty flexible and we all cover for each other. The work is mostly retrieving arrows and helping with equipment, but there's occasionally a bit of scoring involved. Nothing too hard if you can add hundreds, tens and units."
Jan Gittings, another volunteer, said: "I thoroughly enjoy the few hours that I give each week to help these hard working, inspiring athletes and their support staff.
"It has been a wonderful opportunity to see what goes on behind the scenes and play a small part with the para archery GB team."
Please contact Stephanie Kelly for further details on how to volunteer.