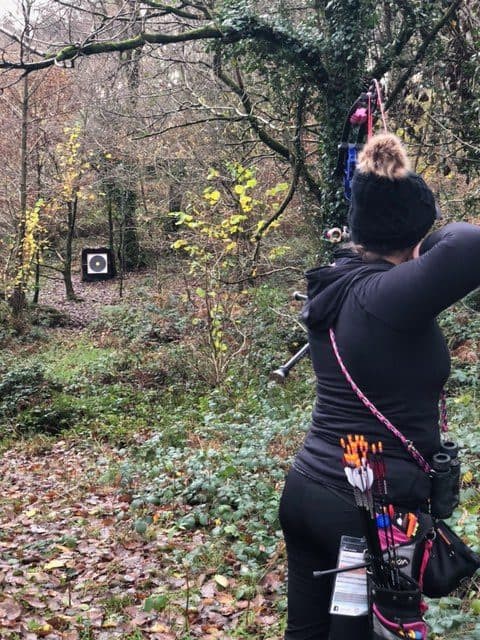 Following the recent lifting of some Wales lockdown restrictions a small number hardy archers gathered at Pentref Bowman on the 15th of November for a socially distanced WA mixed round of 12 targets.
Archers had the opportunity to shoot the round twice if they wanted to and the rather inclement weather didn't deter the brave ones. It was a great opportunity to safely get out in the woods with a bow after a period of being cooped up at home. The smiles on archers' faces shone!
Abbie Spinks, RSM Archers, explained "'I really enjoyed the short round put on at Pentref Bowmen this weekend, after a long season of many cancellations it was great to get out and get some practice in ahead of next season. Without shoots like this next season would have had a slow start, for sure, so it was a brilliant opportunity to brush up on my field craft and give myself some areas to work on over the winter."
Tapani Kalmaru, also from RSM Archers said, "Lockdowns have had a big impact on participation over the summer season, and likely over winter too. What Pentref Bowmen have done over the weekend is great in giving everyone in Wales the opportunity to hit the slopes, in a controlled and inclusive way.
Club ran winter leagues are not new, but the way they will be run can be done safely and offer everyone an opportunity to give field archery a go, or hone in skills for field regulars. Pentref Bowmen have proven that this weekend and as I understand it, plan to host these bi-weekly for the rest of winter. It was a simple 12 target course full of mixed distances and difficulty. It was perfect for me to have a practice as well as being a fun initiation for newcomers."