Archery rising star, Edward Gray, 13, is on track for greatness in the sport. Last month the Lichfield archer won the Recurve Boys' trophy at the annual Cleve Junior Tournament in Bristol.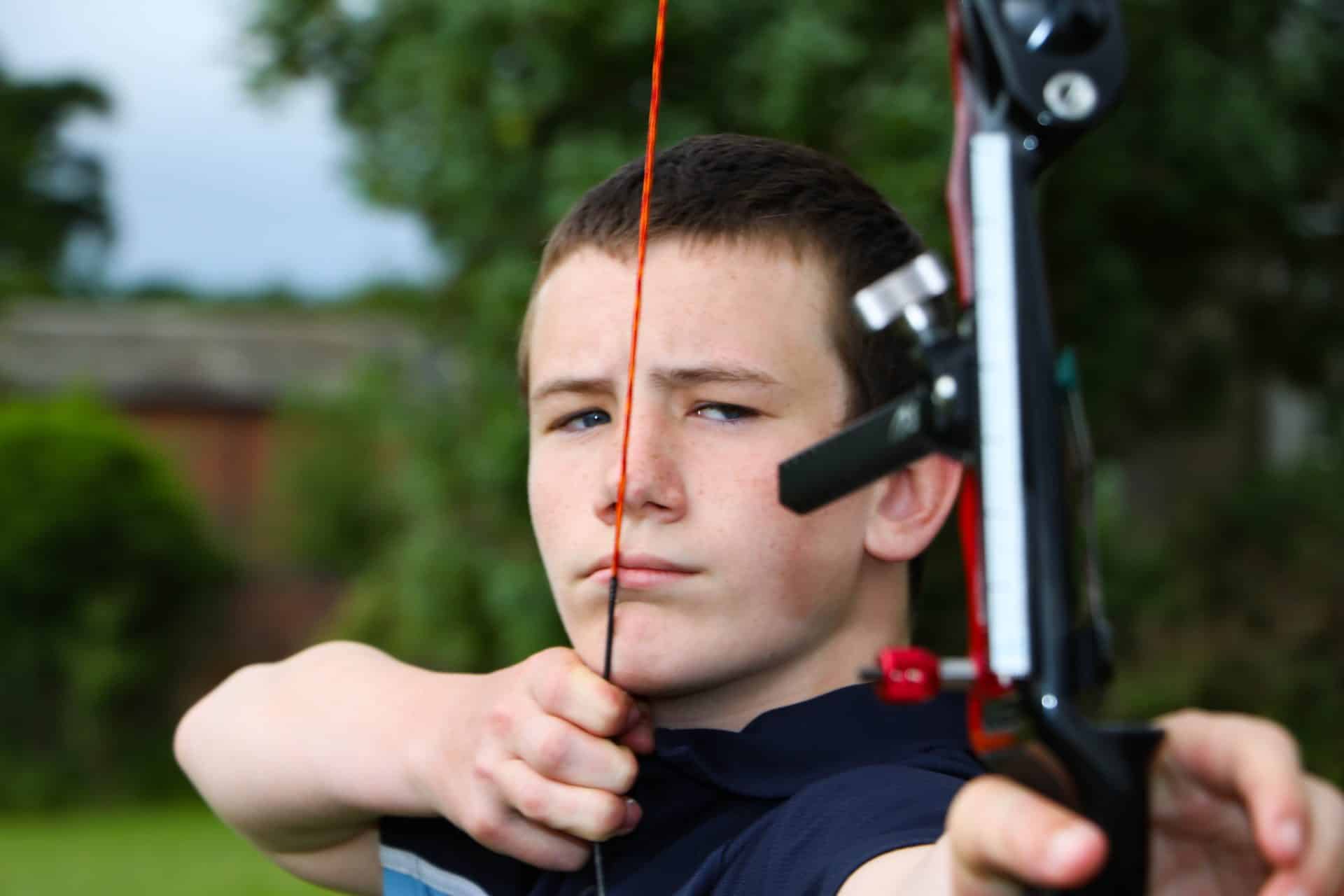 Edward also scored a record-breaking 958 points in the Junior Windsor round, breaking a British record that had been held for 10 years, by two points.  Edward and his mum, Sharon, tell us their archery story:
How did Edward first discover archery?
Edward used to play cricket before taking up archery, and one day he came home and said that he didn't want to do cricket anymore, he'd had enough. Edward has really good hand/eye co-ordination and having done archery myself many years before, I thought we would give a beginners' course a go, but Edward wasn't as keen.
However, his grandad had kept my little training bow and gave it to Edward to try at the beginners' course and he seemed to like the fact he had his own equipment. That was September 2018, and it went from there. He takes part in lots of sport at school, but doesn't do any other sport outside of school other than archery. He most enjoys that he can do archery on his own!
How did Edward keep his skills up during lockdown? 
During lockdown, Edward did a lot of cliniband work. He also worked with his coach (Philippa Lowe) over Zoom and also a small group of other archers that Philippa coaches for various strength and conditioning work, again over Zoom.
He also did lots of the archery-recognised exercises - we had a little regime going where we would do six exercises every evening. When we were able to use the club facilities again we spent many an afternoon just shooting arrows. In fact last year Edward broke seven club records during the summer months.
Is target archery Edward's favourite discipline?
Yes! Edward tried field, but it wasn't the best experience as it lashed it down all day! He did say, 'I don't want to do that again!'
How does Edward feel about breaking a British record?
Edward broke the Junior Windsor Round record by 2 points. It had stood for 10 years' prior at 956, and he gained 958. On the same day, Emilia Hughes of Redhill Archers also broke the girls' record; they both had the same score. Edward is really taking the record in his stride - he just says: 'Yeah it's good isn't it?'
What does Edward most enjoy about being a member of Meriden Archery Club?
The outdoor facilities that Meriden offers are great - they have targets at all distances so it's good for preparing for competitions. Luckily for Edward, his coach is also a member so he has regular sessions with Philippa, and unlike many sports, the range of people that you get to shoot with can be amazing. He regularly shoots on the same line as Olympic squad archer Tom Hall, and just the other week there was a guest archer who was hoping to shoot in the Commonwealth Games. Not many sports you can say that about!
What is Edward's ultimate archery ambition?
To go to the Olympics.
Know a rising archery star?
If you can recommend a rising archery star that we should feature, please get in touch: magazine@archerygb.org
Photos courtesy: Clive Reeves Public Relations Ltd