Archery GB Student Ambassador Ffion Edgeley (pictured above right) tells us what volunteering means to her.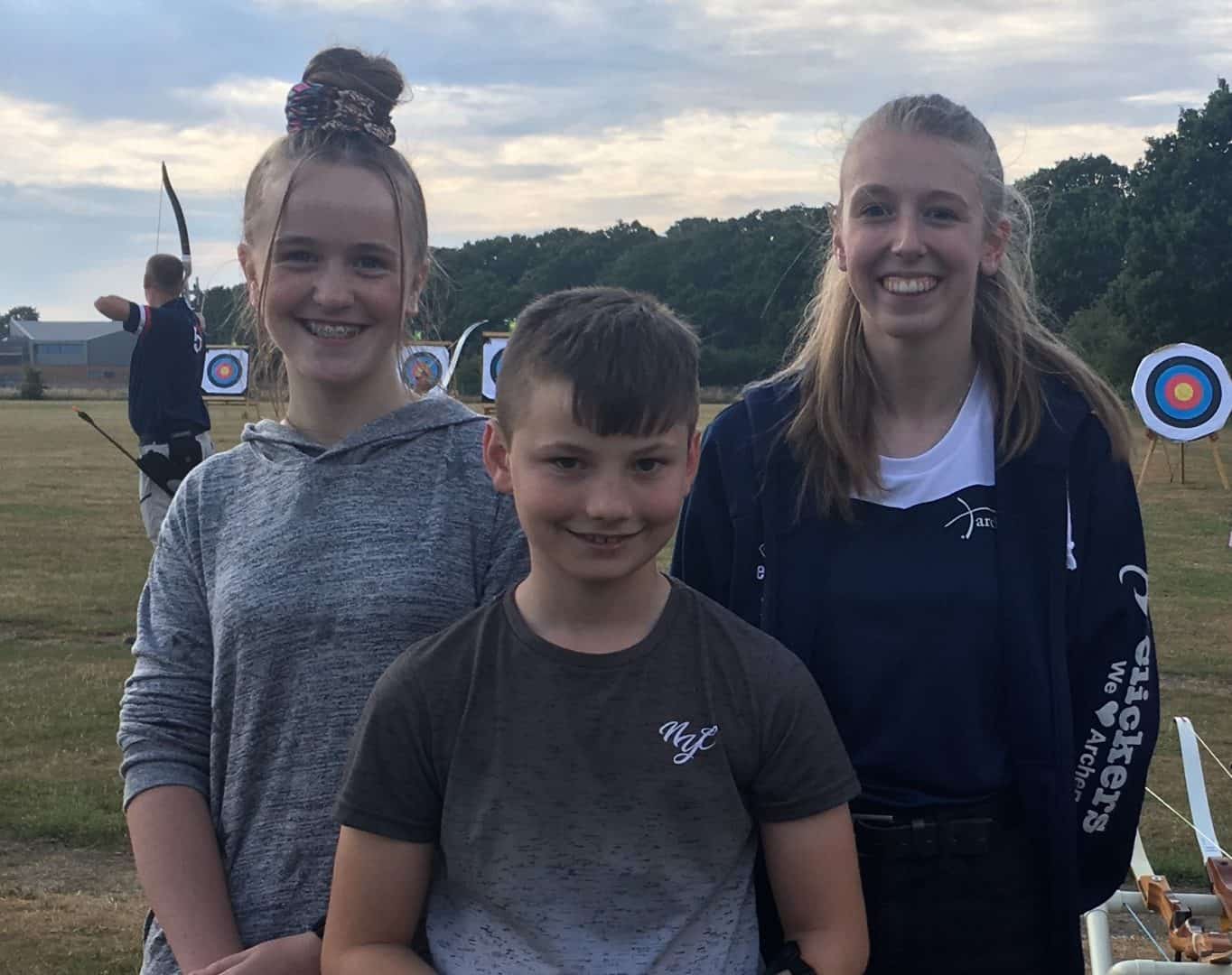 Ffion said: "I am currently an Archery GB Student Ambassador, Level 1 Coach and Chairperson at De Montfort University Archery Club, but prior to this spent two years as Secretary for the club. I answer any questions that students may have about joining the club, run the beginners' courses, help with the general coaching in the club and liaise with the Sports Department at the university regarding our needs.
"I volunteer because I enjoy introducing new people to the sport and there is a lot of satisfaction from seeing the beginners gain confidence and having them return each week. I also enjoy the social side of volunteering - I love hearing why, out of all the clubs the university has to offer, they chose to join the archery club. I've also made some great friends through volunteering through the ambassador scheme!
"I really appreciate the time it takes to run and organise a club now, and I've learned what I can do to make it easier for other organisers. I also feel like it's a way of giving back to the club. Without volunteers, clubs can't run so it is really important to help out."
Ready to volunteer?
If you are interested in volunteering in archery, please complete this volunteer survey, so we can find out more information about you and the volunteer roles you are interested in. We will then use this information to help signpost you to appropriate training and match your volunteering interests to available opportunities.
Does your club need volunteers?
If you run a club and need more volunteers, please complete this club survey so we can help match available volunteers to roles you need filling within your club.