Start Archery Week (14-22 May) saw clubs, activity providers and schools around the UK enjoy a fantastic week of archery celebrations.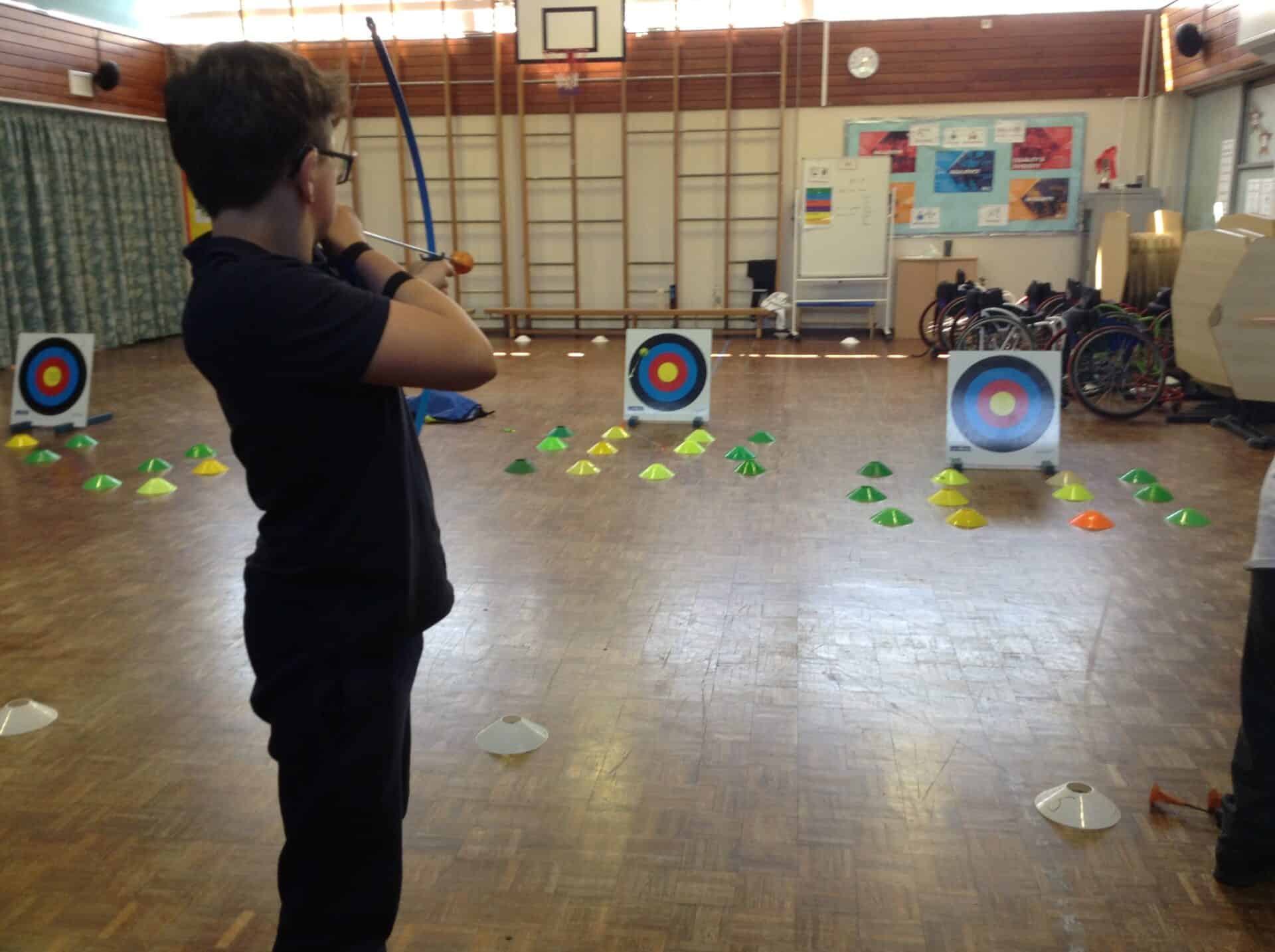 Start Archery Week (formerly known as the Big Weekend) was not only a chance to welcome new people to discover the sport, but a joyful reunion for archers returning to increased club-life normality.
As part of the celebrations, a number of prizes were awarded by Archery GB to activity providers, including a school for disabled children in Bromsgrove. Chadsgrove School's PE teacher, Carina Taylor, said: Â"We are delighted to have won an Arrows Wheelie Bin Kit for Start Archery Week. The children already really enjoy using Arrows kits, so it's a welcome addition to our existing equipment.
[caption id="attachment_31955" align="alignnone" width="300"] PE teacher Carina Taylor has introduced Arrows soft archery into Chadsgrove School[/caption]
Â"A few years ago, we ran a Youth Sport Trust 'Step into Sport' camp and Paralympian archer Mel Clarke came along as an athlete/mentor. She did a great demonstration with Arrows soft archery kits. We decided it was such an inclusive activity for children with physical disabilities that we'd carry on using Arrows, so we purchased a kit for the school."
Arrows at School Games Week
Carina continued: Â"For a while Arrows archery was in the Worcestershire School Games but because of Covid, we had to stop because we couldn't easily socially distance. Now we're back to more normality, we thought we'd get involved with Start Archery Week and restart our archery sessions. We plan to include archery in our School Games Week in June.
Â"Archery is so inclusive and can be adapted to suit individuals. It's great to see how independent the children become, loading their bows and fetching the fallen arrows. It's a cross-curricular activity too with the basic scoring involved. I'm not a qualified instructor but didn't need to be as the Arrows kits come with good instructions for teachers - and it helped learning from Mel Clarke too! Hopefully, next year we'll put archery back on the curriculum."
More about Arrows soft archery