The recurve and compound squads have selected teams for the upcoming Hyundai Archery World Cup Stage, starting in Antalya next week.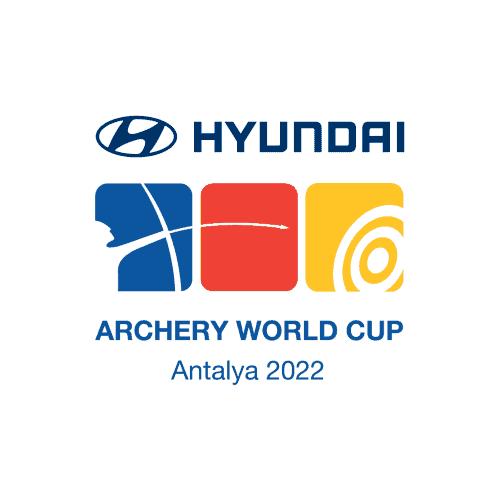 The 2022 selected team for the Hyundai Archery World Cup are here, both for recurve and compound.
Recurve selected team
Recurve Men
The recurve team trials took place in a week long selection process at Lilleshall earlier this month. Alex Wise and James Woodgate were preselected due to hitting set scores within the selection process (see more here) last year. Going into Antalya, the four recurves making up the team will be cometing for a spot on the European team, with the top three competing later in the season.
The recurve men who will compete in Antalya are:
Alex Wise
James Woodgate
Patrick Huston
Tom Hall
Recurve Women
Again, the recurve women shot in the team trials hosted at Lilleshall, with five women in the running of the team. Sarah Bettles unfortunately had to retire mid week due to an injury, and will not be able to compete in Antalya for the first Hyundai Archery World Cup of the season. The women are heading into the second stage of the selection shoot, like the men.
The recurve women who will compete in Antalya are:
Bryony Pitman
Jaspreet Sagoo
Penny Healey
Yulia Hinckley
Tom Duggan, Performance Director, explained, "We're looking forward to Antalya as part of our selection process for the Europeans later this year. We've been going through some changes over the winter with a view to how we position ourselves for the future, so the event will be good opportunity to see where we are at at this stage."
Compound selected team
The compound team was selected from their top three scores from 2021 shot at World Record Status shoots. This is the team that has been selected for the Antalya Hyundai Archery World Cup Stage, as the Compound team is self-funded, the team will change for most international events.
Compound Men
Adam Ravenscroft
James Mason
Adam Carpenter
Kai Thomas-Prause
Compound Women
Ella Gibson
Isabelle Carpenter
Susan Corless
Layla Annison
Jon Nott, Compound Programme Manager, said, "It is excellent that the Hyundai Archery World Cup season is back to normal for 2022 and it's great to be sending such a talented team of shooters to pariticpate in the first stage, and we hope to see some promising results."
Follow results throughout the week on our social media, World Archery's social media and Ianseo.