Olympic team member, Patrick Huston, earns his way to the semi-finals of the Hyundai World Cup Stage three in Paris, and Ella Gibson ranks first in the compound women's qualification.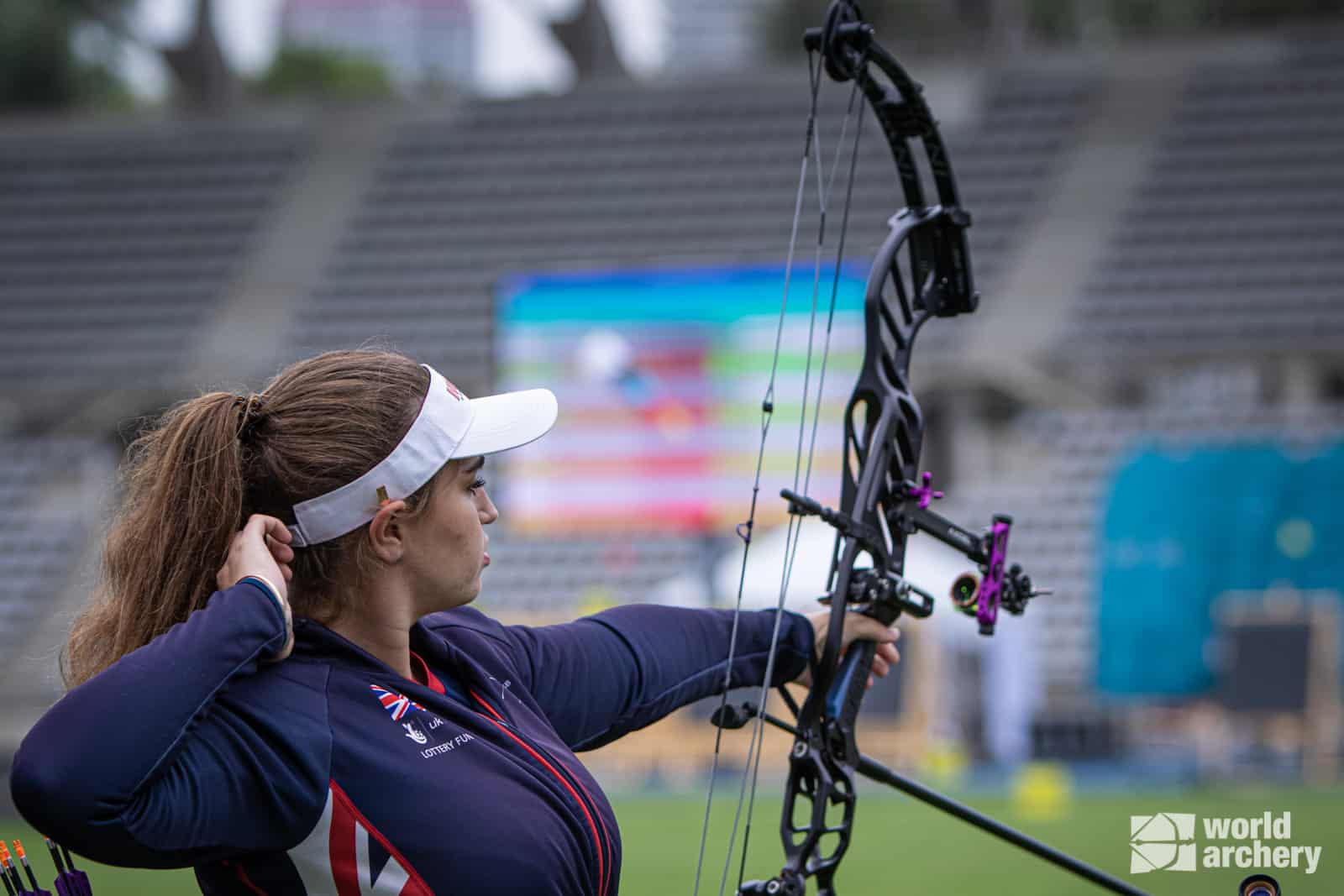 Recurve
Great Britain will have a chance at an individual recurve medal as Patrick Huston makes it to the recurve men's semi-finals.
In his first round, Huston won 6-2 to Chun Kit Wan from Hong Kong, China, and then he went on to beat the Canadian archer, Conner Sorley, 6-2 in the 1/24th.
The competition started to get heated in the 1/16th round when Huston faced the 54th ranked archer from Italy, Alessandro Paoli.
"There was an end where I could've lost to the Italian, Paoli. But his ten was out and that was probably the turning point where I went from 4-2 to 5-3. I won the next end with a tight 29 and then won the shoot-off with a ten, closer to the middle than his ten," Huston said.
In the 1/8th round, Huston met Indian archer, Javhad Pravin Ramesh, and he won his match to make it to the quarter-finals with a 6-2 win.
"From then on, I rode the wave and knew I was on form for a really good result," Huston added.
This was definitely the case in the final match of the day against third-ranked archer from Turkey, Gazoz Mete, who scored 679 in the qualification round. Huston won over Mete 7-3. Securing his spot in the semi-finals, which will take place on Sunday afternoon.
"I steadily raised my game as the matches went on and I just kept beating opponents all the way through to taking out the world number 2," Huston said.
The semi-finals for the Great Britain archer will take place on Friday 25 June. See the schedule here.
Compound
On the compound side of the field, the qualification round saw Ella Gibson come away with her second consecutive first rank with a 703.
"There was definitely a turning point for me. My shot timing wasn't quite right having just rebuilt my primary release aid, so I decided to trust myself and pick up my spare release aid. Instantly, my shots felt better and I started to flow again," Gibson said.
It was at the second stage of the World Cup in Lausanne where Gibson earned her first top rank with a score of 705.
"It felt amazing to rank first for the second time this year at a World Cup, but it was very nerving with a camera on you for the last end,' Gibson said.
In the individual matches, Gibson will have a bye in her first round and then her first match will be in the 1/16th against the victor between Russia's Natalia Avdeeva and Akshita from India.