Instinctive athlete Allison Kelly came a hair's breadth of making it to the semi-finals of the World Archery 3D Championships in Lac La Biche, Alberta, Canada.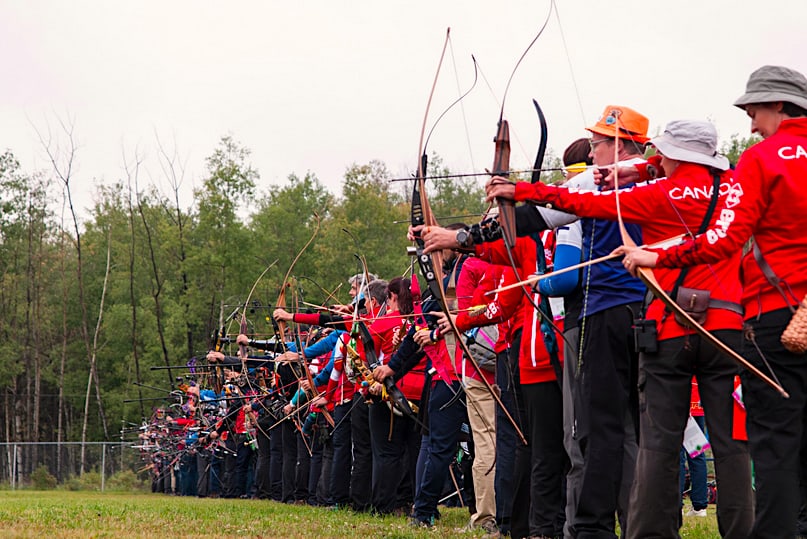 She defeated Hilde Haldorhamn of Norway 56-25 then Spain's Maria Beatriz Ardoiz Moracho 52-36. Only one person stood between her and the final pool shoot-out that would take her into the semis: Karin Novi. It was a tough match but the Austrian edged it 52-48 then beat France's Estelle Chautard-Valle to go through.
Our other instinctive athlete, Jed Cullen, saw off Belgium's Pieter Puttemans 46-44 and Marjan Kocman 53-52 before falling to Austrian Gunter Url 54-43.
Jason Meehan lost 51-54 to John Demmer III of the USA in his barebow category while Victoria went out in hers, beaten 51-42 by Sara Liljestrom of Sweden.
Longbow athlete Emily Williams lost 15-21 to Inke Alaja of Finland.
The British athletes who just missed the cut for the pool rounds were:
Barebow: Mel Rawlings and John Dalton qualified 25th and 30th respectively.
Longbow: Ian Taylor finished 24th.
Compound: Hope Greenwood just missed out, finishing in 23rd spot.  Dean Thornton was 32nd and Martin Spencer 39th.
For more information and the results, click here.
Above: Allison Kelly with some of her opponents. Picture: World Archery