Start Archery Week will take place 14-22 May 2022, a nationwide celebration of all things archery. In the seventh of our weekly club stories about last year's event, Cleve Archers share what worked well.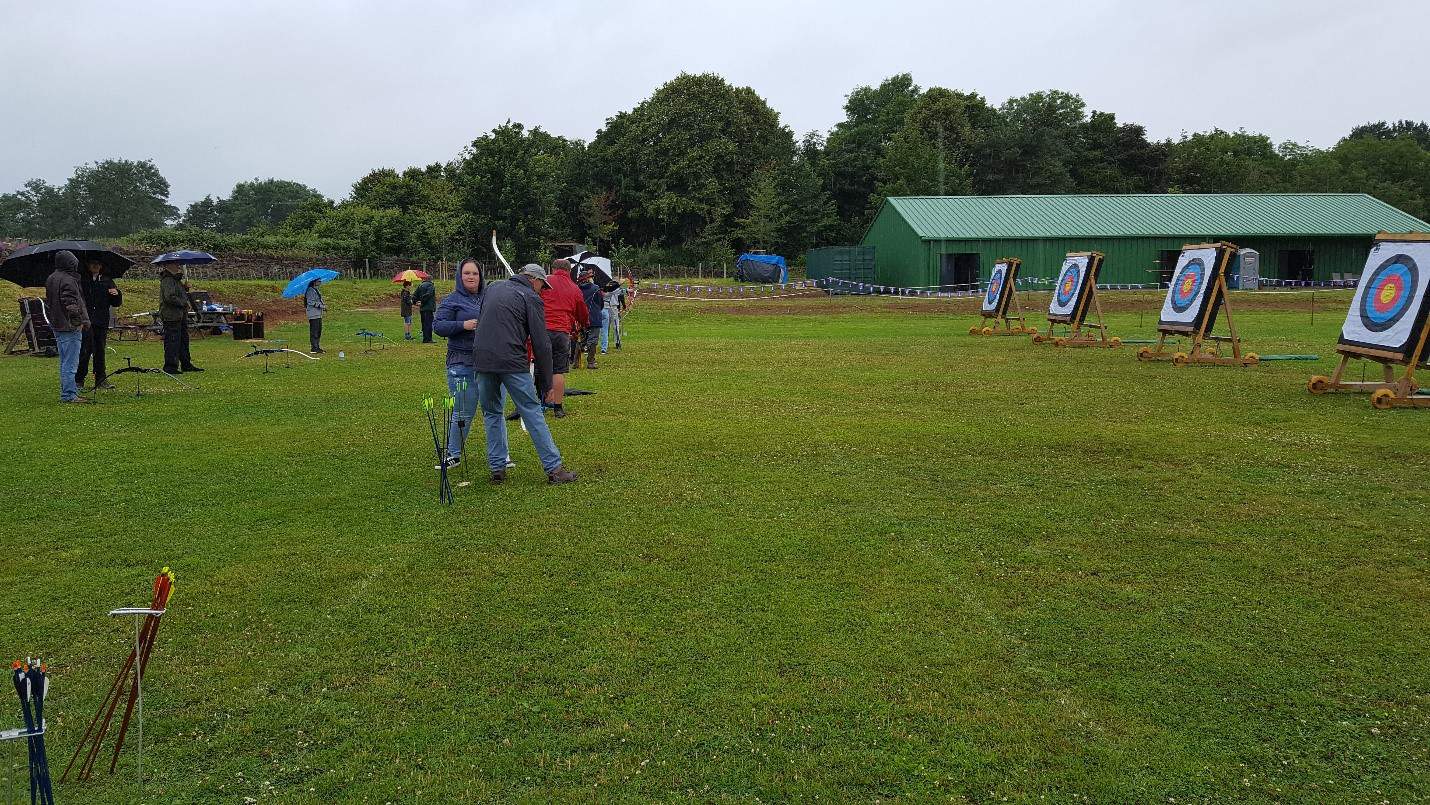 Over the next few weeks, we're highlighting previous Big Weekend/Start Archery Week events that have enjoyed fantastic success. If you're hoping to help your club organise Start Archery Week in May, and are not sure where to start, look out for these best practice case studies, right up until Start Archery Week begins.
Cleve Archers held their Big Weekend event (as it was formerly known) at their 'Down Yonder' site. The field was purchased in 2013 and is still a work in progress, with plans to open an indoor facility this summer. Last year's Big Weekend provided a perfect chance for the club to show the community its new facility in development, and attract new members. Cleve decided to run a have-a-go archery session on the Sunday afternoon, and continued to use the online booking system they had set up during the pandemic. The event quickly filled up.
Rain? No problem!
The weather wasn't great on the day, but despite showers and wind, the perseverance of coaches and volunteers was reflected by participants who all seemed to thoroughly enjoy their introduction to archery. Not one person left early because of the rain, and this was largely thanks to Cleve's members, whose enthusiasm and passion for the sport had rubbed off on the new archers. Everyone may have left a little wet and cold but smiles were firmly plastered on faces.
Online booking
What worked well for Cleve was the online booking system. As a result, the organisers knew how many people to expect so were able to have the right number of coaches available to cater for numbers. This helped provide a smooth system, with all volunteers understanding what was required to make the event a success.
Will your club celebrate Start Archery Week?
Please visit our dedicated Start Archery Week webpage for a host of resources, advice and to find out how to enter a range of exciting competitions with fantastic prizes!