Target lists for the 2016 National Indoor Championships, Junior National Indoor Championships and Back2Back are now available!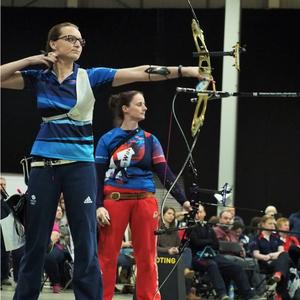 There have been more than 1,300 entries for the two-day combined championships, which are being held at Stoneleigh Park on 3-4 December - and you can find out who you will be up against by clicking on the links below:
Junior National Indoor Championships
If you still have not entered there are still a few places available for female B2B archers and on the 8.30am line at the NIC. To enter please visit Sport:80 Or you can enter on the day.
Any queries regarding the JNIC and NIC respectively should be emailed to junior.indoor@archerygb.org or senior.indoor@archerygb.org
Follow us on:
Instagram: archerygbofficial
Facebook: Archery GB
Twitter: @archerygb