More than 130 archers gathered at the Mount Stewart estate in Northern Ireland for the 2019 All British and Open Senior and Junior Field Archery Championships - and the results were just as spectacular as the surroundings.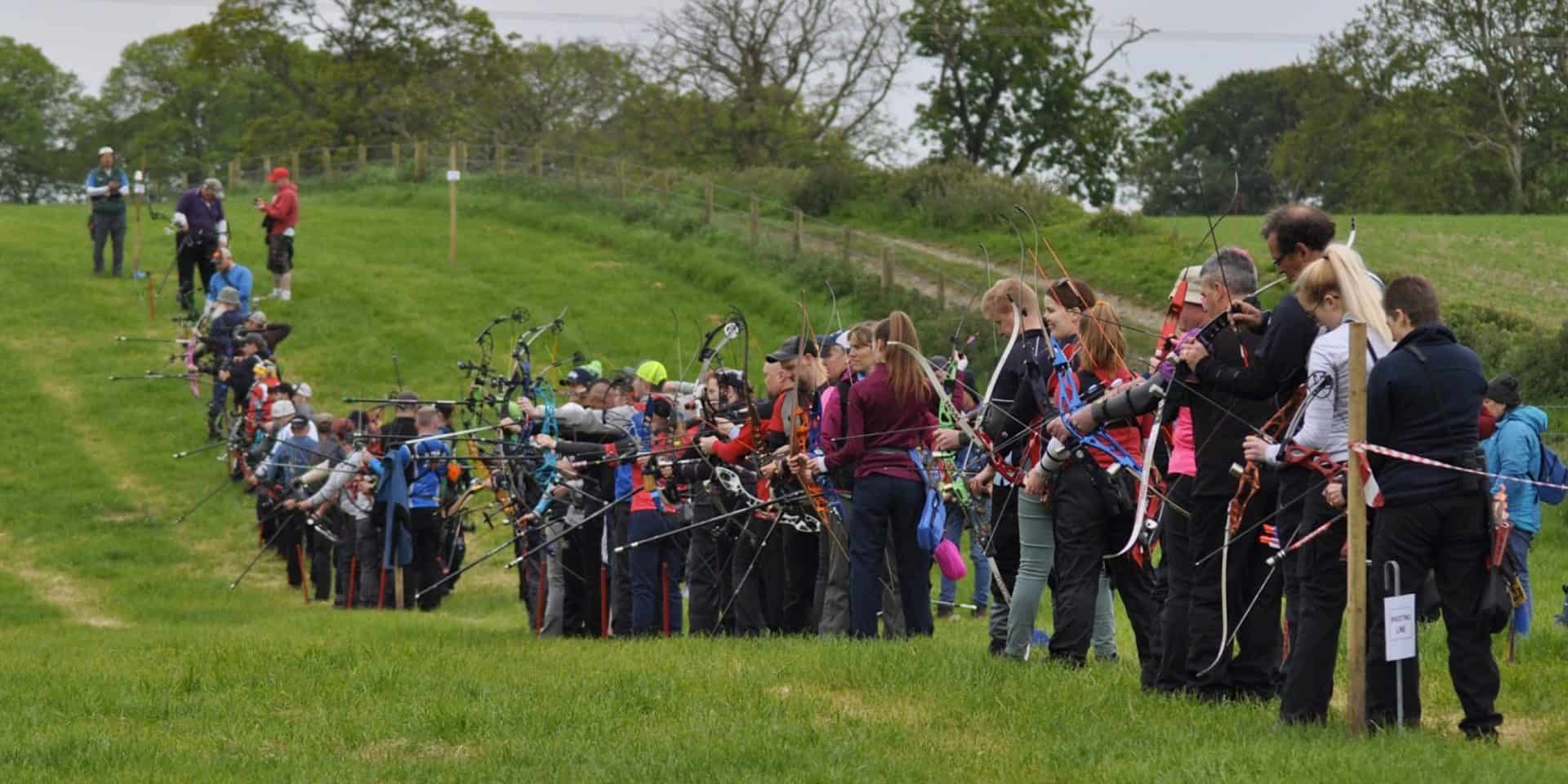 The guest of honour was Olympic and Commonwealth champion, 1972 Sports Personality of the Year and sports ambassador Dame Mary Peters. She watched some of the finest international field athletes tackle the two-day Arrowhead-status event at the National Trust-owned property.
The athletes shot a World Archery round of 24 marked and 24 unmarked targets over the two days. The tournament also featured white peg categories, shorter distances to encourage participation. Find out more here. In the end, the 2019 winners were:
Recurve
Senior: Mark Nesbitt and Megan Tinker
Junior under 18: Joe Fairburn
Junior under 15: Jack Doherty and Niamh Rual
Barebow
Senior Open: David Jackson and Orla O'Connor
Senior Championships: Carol-Ann Seez and Paul Meeson
Junior under 18: Luke Gilmour and Kathryn Morton
Senior (white peg ): Nicola Sinnamon and Michael Humphreys
Junior under 18 (white peg): Rachel McCann
Junior under 15 (white peg): Zak Sinnamon and Shannon Benton
Junior under 12 (white peg): Ethan McKInney
Longbow
Senior: Alex Newnes and Beth Duthie
Traditional
Senior: Ceri Thomas and Lisa McConnell
American flat bow
Senior: Rob Twigg and Ruth Gilmour
Senior (white peg): Mike Leckey
Compound
Senior: Tapani Kalmaru and Jessica Nilsson
Junior under 18: Archie Crawford and Sinead Byrne
Junior under 15: Lara Saunderson
Junior under 12: Theo Milligan
Compound barebow
Senior: Simon Price and Marion Patterson
Junior under 15 (white peg): Bailey Kelly
Click here for the results and you can find more about the event here.