The 2022 World Games start today, and we managed to talk to the GB team archers heading out to Birmingham, Alabama.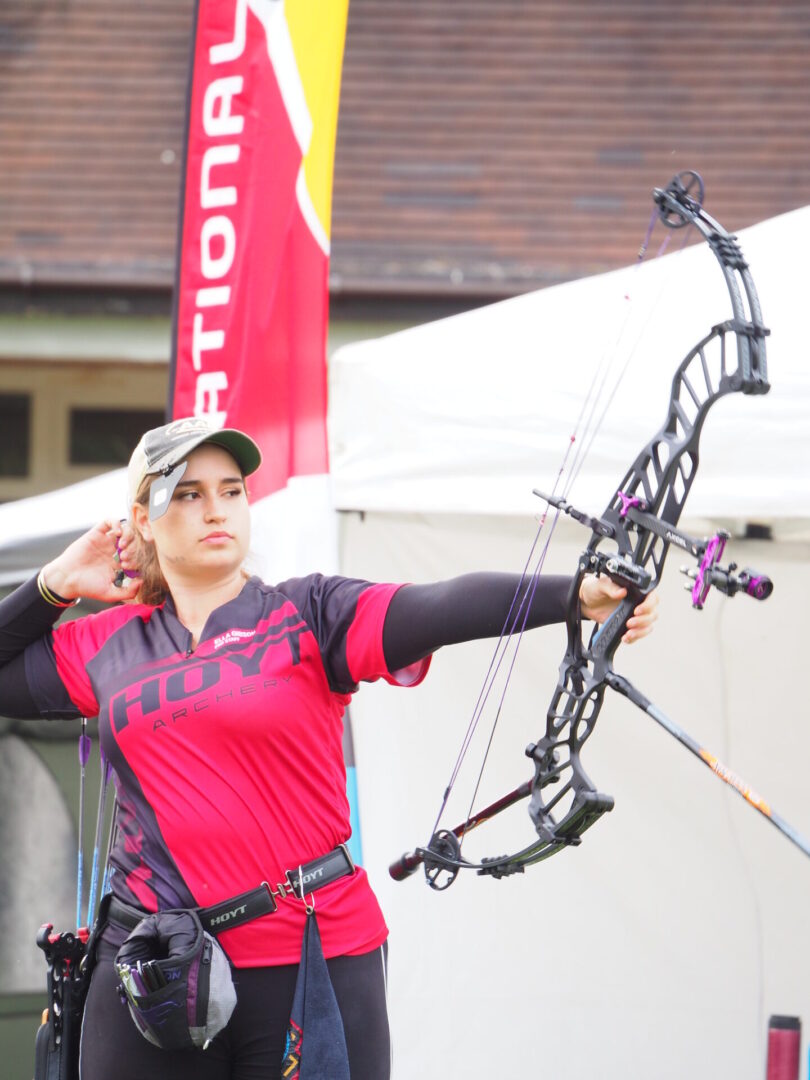 The 2022 World Games are right around the corner, with recurve, barebow, and compound archers from GB flying out this week to compete.  We caught up with the archers from GB that are flying out within the next few days to compete in field and target at this multi-sports event.
World Games event information
The World Games are being hosted in Birmingham, Alabama, USA this year. Compound archers will be competing in target archery, with recurve and barebow competing in field.
World Archery explains what happens at the World Games;
What's happening? The archery competitions at the 11th edition of the World Games on 7-15 July 2022 in Birmingham, Alabama, USA.
Where is it? Avondale Park, with finals set around a beautiful lake.
What's at stake? World Games Champion titles. There are seven in total.
What's the story? This multisport event is the peak of international competition for barebow and recurve field archers - and compounders in the target discipline. It's even more significant with the recent announcement of compound's application to join the LA28 Olympic Games.
Schedule
Friday 8 July - Compound qualifying (morning) and eliminations (afternoon)
Saturday 9 July - Compound final fours
Sunday 10 July - Recurve qualifying
Monday 11 July - Recurve shoot-up eliminations
Tuesday 12 July - Recurve finals
Wednesday 13 July - Barebow qualifying
Thursday 14 July - Barebow shoot-up eliminations
Friday 15 July - Barebow finals
GB competitors
Vic Williams - Barebow Women
How are you feeling ahead of the World Games?
"I'm feeling pretty excited! The World Games happens once every four years, and to have been selected is an honour. It is something out of the ordinary that very few archers get to do so there is a little flutter of butterflies in my stomach at the moment! Once we get there and the serious business of competition starts I'm sure these will settle down though."
What are you most looking forward to?
"I'm looking forward to seeing my fellow lady barebow competitors. Many are old friends, having met many times on the international stage since I began competing in 2008. They are a very supportive bunch and although this competition is the pinnacle of the field archery calendar there will be a lot of camaraderie and laughter involved I'm sure. I'm also looking forward to seeing a bit of Alabama, I have not been there before."
How does it feel to have barebow involved in the World Games?
"It is great to have barebow involved in the World Games. Barebow has historically struggled for recognition when compared to compound or recurve so to have barebow field archery recognised within the World Games is a bit of a double whammy - barebow and field recognised at such a high level of competition is fantastic!"
What are your expectations for this multisport event?
"This will be my 3rd World Games, I competed in Kaohsiung, Taiwan in 2009 and in Cali, Columbia in 2013.  I missed out on selection for the 2017 Games in Warsaw, Poland but followed the archery at home on YouTube. My experience of the World Games, being a multisport event, has been thrilling.
"The feeling that you are a part of a wider British team of athletes representing many different sports is fantastic and sometimes being able to watch other sports and take part in different events during our time at the games is great too.
"Being part of a very strong GB archery team at these Games is an honour and a privilege. Wearing the shirt and being able to compete at field archery at such a high-profile event, well it doesn't get much better than that. I am really looking forward to it! I'm just sad that we won't be there for the closing ceremony - Lionel Richie is playing, seeing him would have been the icing on the cake!"
James Annall - Barebow Men
How are you feeling ahead of the World Games?
"Excited. 2020 was a struggle to stay motivated, losing momentum after new personal bests at the end of 2019. It took most of 2021 to get the momentum back, and have broken many personal bests so far this year. I am feeling confident and my shot process is working."
What are you most looking forward to?
"Having a few day's rest, it's been non-stop this year. Along with fitting in several target shoots on top of my usual field and 3D events."
Is this your first multisport event?
"Yes, my first multisport event, and will be my first time out of Europe."
What are your goals and expectations for the World Games?
"To stick to my shot process throughout, hopefully, it will be good enough to medal."
How have you prepared for the heat in Birmingham?
"It was suggested to have some sessions in a sauna to help acclimate. But I haven't had any spare time to do that. So I've been working wearing a couple of extra layers instead. I will be flying out a couple of days earlier than necessary to help get acclimatised to the weather and climate."
Bryony Pitman - Recurve Women
How do you feel ahead of the World Games?
"I'm feeling good. I'm excited to be shooting another field competition and looking forward to competing at another World Games."
What are you expecting from yourself at the World Games?
"My target shooting hasn't been the best recently, but I've managed to maintain a decent standard for field. So I believe I can qualify in the top two and shoot for a medal. The competition is pretty tough, but I'm going to do my best."
The heat and humidity are going to be very different to the UK, how have you prepared?
"I haven't done anything hugely different to usual. Some cardio sessions in a very hot room with extra layers on, but I do not tend to struggle to adapt to heat."
What are you most excited about?
"I've shot a lot of 70m this year, so I'm just excited to break it up and do something different. Field archery doesn't get much attention since it's not an Olympic sport, so it's exciting to have it showcased in a big event like the World Games. Hopefully, it will attract more people and help grow the sport."
This is your fifth multisport event, what are they like? What's your favourite part of them?
"Multisport events are really fun! It's great to be part of a team that's bigger than just the archery team. You get to meet so many other athletes, learn about new sports and generally, there's a lot more support because of all the extra people. Getting to watch other British athletes compete in sports that you wouldn't usually watch is one of my favourite things about it."
Patrick Huston - Recurve Men
How do you feel heading into the World Games?
"I'm feeling good about this event. I've done lots of preparation physically and I'm the most bow fit I have been in a long time. I can't wait to test myself against these other top-level field shooters."
Heading into such an elite field international tournament, what are your goals and aspirations for the event?
"My goal is to be coming back with a medal. The scores I've been shooting for my field rounds this year show I'm at the best I've been!"
You've been to three multisport events before, what are you most looking forward to being back at one?
"I'm really looking forward to being at a new event, having done two Olympics and a European Games. I'm quite excited about shooting my favourite archery at this shoot, something which needs to be done more and at more events!"
How have you prepared for the heat of Birmingham?
"I am not naturally set up for the heat, so I have been visiting the sauna five days a week for three weeks. I can tell I've adapted significantly already and I am confident that I'm more prepared for the heat this year than I have been before!"
Field archery is your favourite type of archery, how does it feel to represent GB in field at the World Games?
"It's great to be shooting field at such a high profile event. Field archery has SO much to offer and interests you. There are so many challenges and skills needed, I can't wait."
Ella Gibson - Compound Women
How do you feel ahead of the World Games?
"I feel nervous but good about the World Games. I honestly don't have any expectations for this event, there are 24 of the best archers hee, and any one of us could win the event without any surprise. It is going to be really tough with each match like a finals match. So I'm going to take it one arrow at a time and see where I end up."
How have you prepared for the heat in Birmingham?
"I think the heat here will definitely be a challenge. It is very humid and hot with what feels like a temperature 10 degrees hotter than the actual temperature. Before coming out, I have prepared the best I can for the heat by doing a sauna or steam room session each day in the days leading up to coming out to try and help get my body acclimatised. As well as bringing lots of fans and hydration tablets."
What are you most excited about?
"This is my first multisport event, and will definitely be a new but exciting experience for me. It is the first part of my three-week road trip here in the US, so I am definitely looking forward to it!"