Athletes from 44 nations were primed and ready for action at the annual T.R.U.Ball/Axcel Roma Archery Trophy held 14 - 15 December 2019 at Fiera Roma convention centre, with three qualification sessions taking place on 14 December, followed by eliminations and finals on 15 December.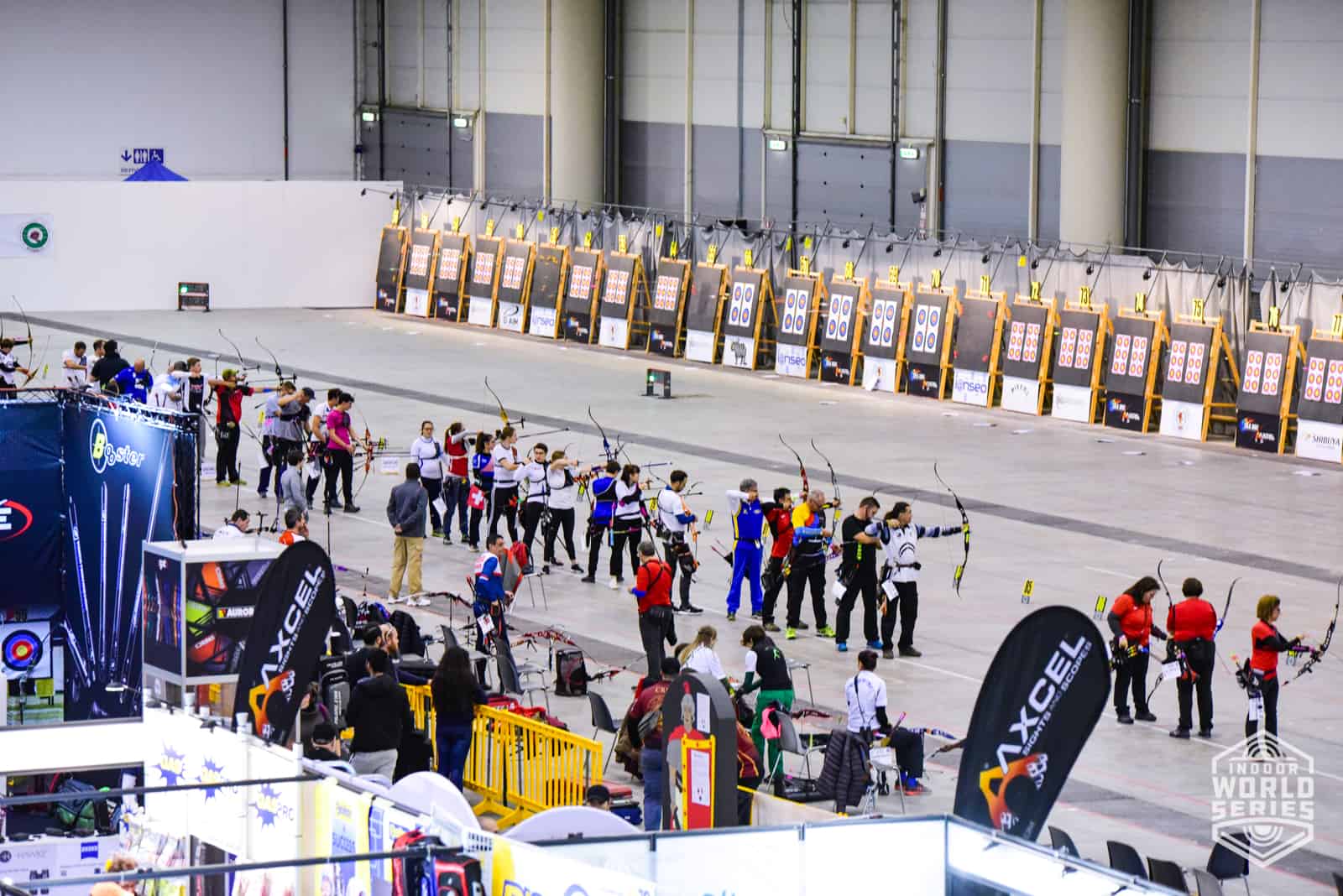 The prestigious event is a collection of major open entry international tournaments that encourage elite competition and recreational participation.
Recurve, compound, longbow and barebow events featured for both adult and junior categories, comprising some 600 archers, just 16 of whom hailed from Great Britain.
Records were to be broken yet again in the women's compound event, with 29-year-old Sarah Prieels of Belgium shooting 597/600 points at qualification stage, breaking the short-lived world record of 596 set by Great Britain's 19-year-old Ella Gibson just three weeks earlier at the Indoor Archery World Series in Luxembourg in November.
Prieels commented: Â"This is only the second 300 I've shot, so it felt really good. I've changed something in my form recently. Before, I was always focusing on keeping my bow arm still but I've found that if I let my bow arm move naturally, I shoot a lot more 10s."
Great Britain's Bayley Sargeant also featured in the compound line-up, holding 21st place with a score of 580.
Brazil's 44-year-old para archer Jane Karla Gogel, who ranks 6th in the world, scored 577 points in the compound category. Gogel's success is particularly inspiring considering she began archery just five years ago.
It was an interesting outcome for the men's compound shoot, with equal scores of 598 points for the USA's Dave Cousins and Kris Schaff, alongside the Netherlands' Mike Schloesser.
Canada's Crispin Duenas and the USA's Jack Williams and Brady Ellison held the top three positions respectively in the men's recurve, with Duenas' and Williams' 594 points and Ellison's 593. Of those representing Great Britain, Conor Hall took 18th position with a score of 575.
In the women's recurve, Korea swept the board with Surin Kim, Chae Young Kang and Yeji Sim taking first, second and third place respectively. Kim's 593 total placed her just above her teammates - of whom Chae Young Kang is ranked number one in the world - who shared a 590 score. Great Britain's Yulia Larkins took 19th place with 560 points, and in 29th place Emma Davis came in at 536.
Although no British competitors were placed in any longbow category, Carol-Anne Seez earned a 476 total, placing her 11th in the women's barebow. The winner was Sweden's Lina Bjorklund with 535.
Find out more about the event here and check out the list of upcoming events for the Indoor World Series.