UK Anti-Doping (UKAD) recently launched the Protect Your Sport campaign to encourage more people to share their concerns about doping in sport.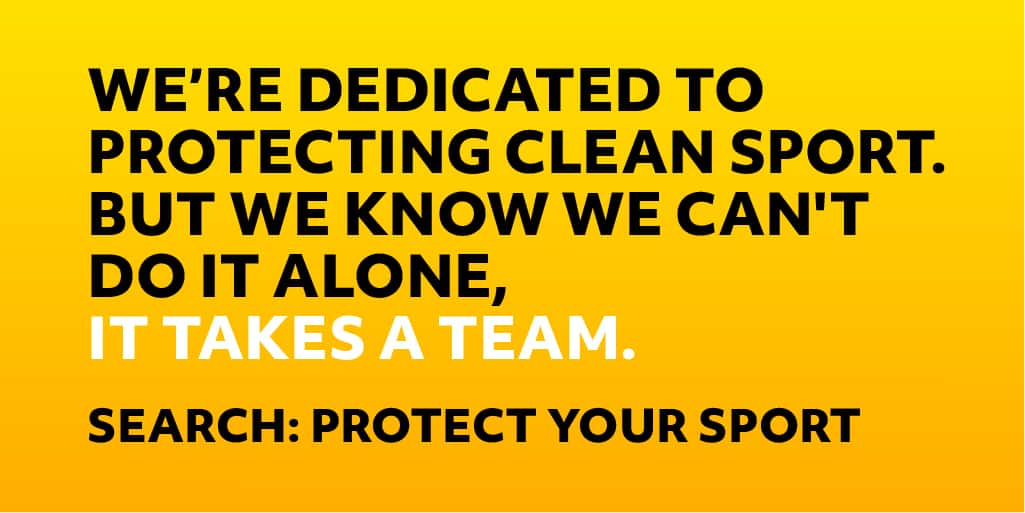 Intelligence reports are crucial for anti-doping investigations, with 35% of bans from sport published in 2019 arising from information shared with UKAD, the national organisation dedicated to confidence in clean sport. UKAD's latest Protect Your Sport campaign was launched to highlight the various ways an athlete, coach or anyone with a suspicion that something's not right can speak out, in confidence.
Speaking on the launch of Protect Your Sport, UKAD Director of Operations Pat Myhill, said: Â"There's an understanding that it takes a team to be successful in sport, and it's the same in keeping sport clean. We're here to protect the values of sport which everyone holds dear, but we can't do it on our own.
Â"People coming to us with their concerns about doping is absolutely vital for clean sport, and our message in this campaign is clear: if you feel like something's not right, report it. Even if someone is not sure what they have seen is doping, we want to hear from them."
World Anti-Doping Code changes and 2021 Prohibited List going live on 1 January
As we enter a new year, it's a good time to consider athletes' anti-doping rights and responsibilities. Two major changes are coming on 1 January 2021, and in both these cases, it's important athletes and support personnel are aware of the changes before the new year, so any unintentional mistakes and bans can be avoided.
The first is the 2021 Prohibited List which was released by the World Anti-Doping Agency on 30 September and will go live on 1 January 2021. This List highlights all of the substances and methods that are banned in sport. All athletes and their support personnel need to be aware of these key changes before they come into effect.
The second change is the 2021 World Anti-Doping Code is also going live on 1 January 2021. The Code is an essential document which harmonises anti-doping policies, rules and regulations around the globe and impacts all athletes, coaches and sports organisations.
The major changes to the 2021 Prohibited List are listed here and general information on the Prohibited List can be found here. The 2021 Code website landing page is www.ukad.org.uk/2021Code, where you will find all the information you need.