For UK Coaching Week, Mandie Elson, from Newark Castle Archers, tells us how she used coaching to turn her passion into a new career.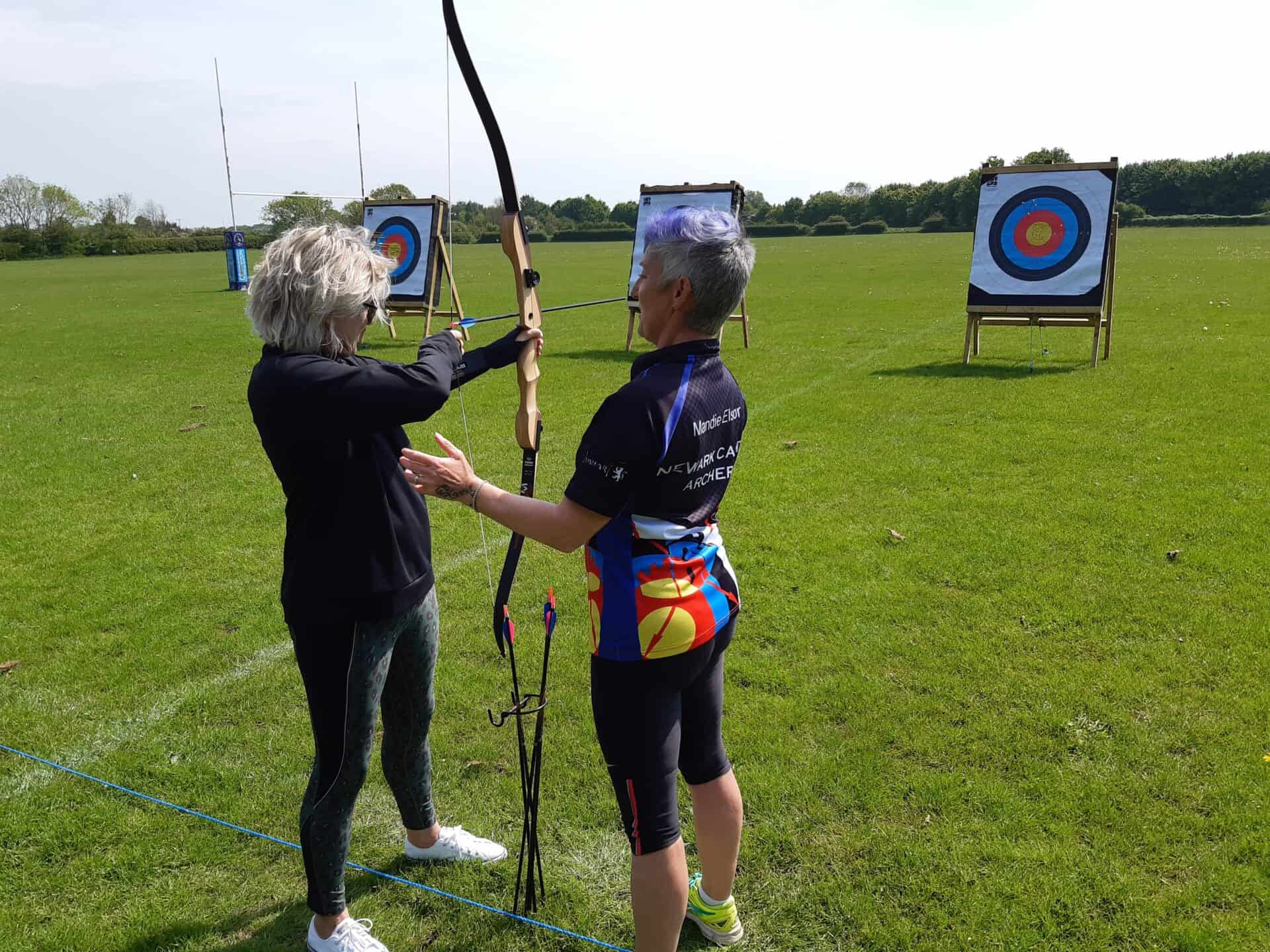 Here she takes us through her coaching journey:
"I started archery in 2015 after moving back to Newark from London, I wanted something completely different to my other sports and a distraction from my career at that time as a personal trainer.
I came across an ad in the local paper and myself and one of my clients went along to the beginners' course run by Newark Castle Archers at their venue at that time of Newark Cricket Club. I was hooked straightaway and signed up to the club as soon as the course was finished.
I became a Level One archery coach in spring 2018 and the main reason I did it was to gain more knowledge about the sport in a structured way so that I could then coach for the club with confidence.
Proudest moment
I have been doing fitness and coaching courses for a big part of my career so I wasn't uncomfortable with the process of doing a course but it was a totally different sport so was a little daunting learning about the parts of the bow, how to choose the correct bow for the person in front of you along with components, types of bows etc.
I coach at my club and concentrate, through choice, on juniors as its a wonderful feeling to see them having fun with the sport. I also have a small business where I go into schools and teach young people about our sport and run several have-a-go coaching sessions from five years up to seniors. My proudest project at the moment is opening a school club in a disabled school and bringing archery to them.
It has fitted in well with my schedule as Covid pushed me into another direction after spending 30 years in the fitness industry and now most of my work and pleasure is based around archery.
I have several junior archers I am coaching at the moment and my proudest moment to date is my seven-year-old junior archer attending her first competition and gaining a county record in barebow after only shooting for around six weeks.
My future plans are to complete the Development Coach (Level 2) course, which I have started. I have completed all the online modules now so I need to attend practical sessions but they are proving hard to find (search 'development coach' in our course finder).
I have club friends but no friends in my personal life that do archery, therefore I am trying to introduce coaching to a few club friends.
What I would say to anyone thinking about becoming an archery coach is to see all the positives, such as knowledge, pleasure in helping another archer to improve, how fun it is to see smiles on archers who are first timers or experienced within the sport. As with all kinds of sport there are always things to learn and anything you can share to inspire another is great in my book!"
---
To begin your archery coaching journey find out about how to become an Archery GB Session Coach (Level One).
Mandie is sharing her story for UK Coaching Week (6-12 June) - the annual national awareness campaign which encourages athletes, coaches and the public to celebrate great coaching.