Protecting vulnerable people in sport can be wonderfully rewarding. Carol Bladen tells us about her archery volunteering role as a Safeguarding Officer.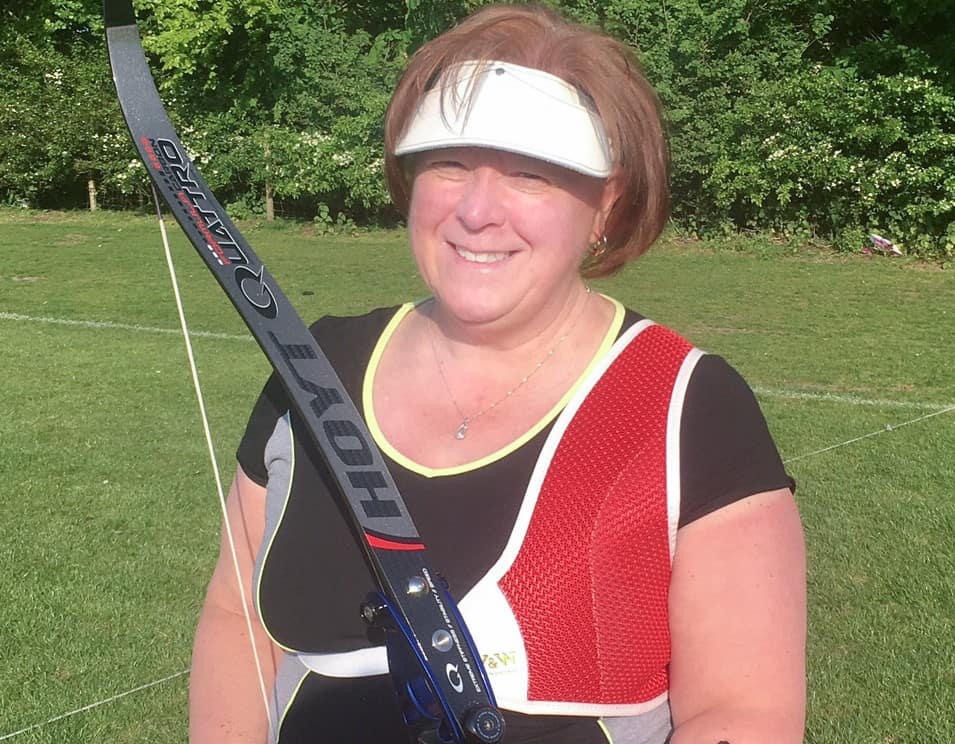 Carol said: "I started shooting over 30 years ago and for much of that time I did not really give a thought to all the volunteers in archery who help to make it work, such as the coaches, club committees and judges.
"Over the last few years I have become a County-level Coach and been involved with safeguarding in the sport. This has been at a club level initially, but I am now safeguarding officer to my club, county and to Archery England as well as working with the safeguarding team at AGB. This has given me a very different insight into how volunteers are the people who drive archery and ensure it all works for the archers.
"Training for a safeguarding role is easily accessible. I started with the NSPCC online module on safeguarding children but have also completed a course on Adult Safeguarding from the Ann Craft Trust (ACT),  a charity dealing with adult safeguarding in sport. AGB has a section on the Hive Learning on safeguarding which is also a good place to start. The NSPCC, ACT and the Child Protection in Sport Unit (CPSU) are useful places to go and ask questions or get advice on safeguarding issues. We all try to support each other and no one has to deal with problems alone. AGB also has a safeguarding team who are always happy to help and give advice.
"I have been privileged to work with many other volunteers, including coaches, club and county committee members and the AGB Ambassador scheme as a Mentor. I get a great deal of satisfaction knowing I am giving something back to the sport I love and that other archers can benefit from what we all do.
"In safeguarding I hope we can help to make the sport a safe and secure environment for all who take part and to protect those archers who are more vulnerable including juniors. Archery is such an inclusive sport and the AGB and club safeguarding teams have worked so hard to ensure we are all shooting in a place where we feel safe and happy. Archery is a great sport to improve our mental and physical wellbeing and give us all a sense of achievement and satisfaction.
"I would recommend anyone who is thinking of volunteering in any capacity to do so and to talk to those who already do it.  The more we put into our sport, the more we get out of it and having young people take part in that volunteer process ensures their voice is heard and they feel a part of the larger archery family."
Ready to volunteer?
If you are interested in volunteering in archery, please complete this volunteer survey, so we can find out more information about you and the volunteer roles you are interested in. We will then use this information to help signpost you to appropriate training and match your volunteering interests to available opportunities.
Does your club need volunteers?
If you run a club and need more volunteers, please complete this club survey so we can help match available volunteers to roles you need filling within your club.