The 2022 World Field Archery Championships has started in Yankton, South Dakota with the qualification round.
The first stage of the competition has taken place at the World Field Archery Championships with the qualification, where the archers have completed their marked and unmarked rounds.
Recurve
In the recurve men category, Patrick Huston ranked in 2nd place with 367 points for the unmarked round, and 374 for the marked round. This kept the 2016 bronze medalist's overall position at 2nd place with a total of 741 points. Patrick will move straight into the semi-final alongside American, Brady Ellison.
"Overall, I thought the course was an exceptional demonstration of the difficulties which shooting up and down hills can create. I think the most exciting was probably the seriously steep uphill bunnies (multi-spot short distance target) with just as steep footing which I shot early in the day. I'm rather pleased with how I performed on average. Obviously, there are a number of things I would like to improve, but I came away demonstrating that I am a seriously competitive field archer, even when the discipline tests you thoroughly," Patrick Huston said.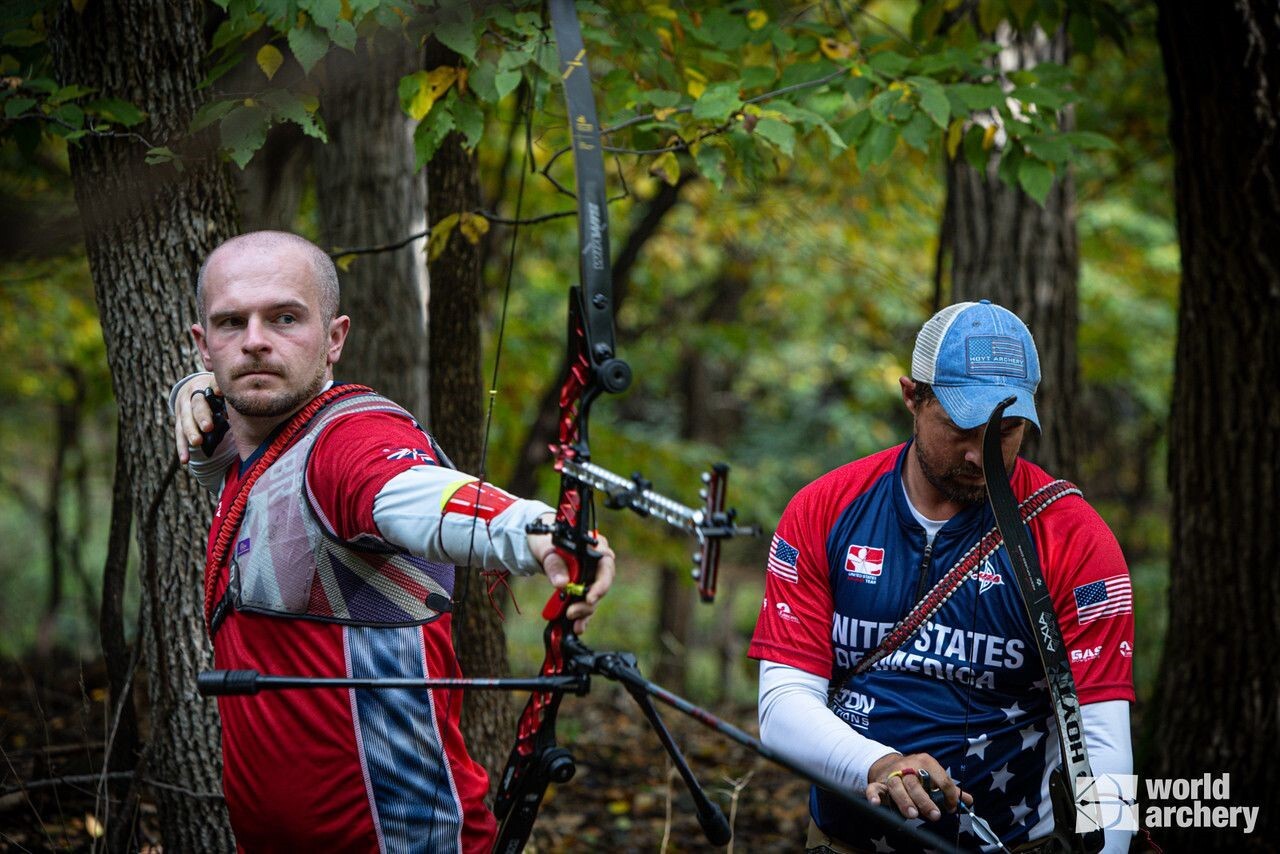 The 2016 silver medalist, Bryony Pitman, shot 321 points for the unmarked round and 326 points for the marked round. This put her in 3rd place overall for the recurve women with a total score of 647.
For the under 21 recurve women, Louisa Piper scored 315 for her unmarked and 310 for her marked score, putting her in 4th place overall. They move into the semi-finals to face the 2nd ranked team from Italy.
In the recurve mixed team category, Bryony Pitman and Patrick Huston finished in 3rd place overall with a combined score of 1388.
Compound
Compound man, Carl Richards, finished up his qualification in 17th place with 397 for his unmarked and 384 points for his marked, giving him a total of 781.
"The course was top notch, I wouldn't be able to pick out any certain part of the course that was better than the rest. It's exactly what I would expect from a World Championship course. However, some level paths between targets would be nice. I was happy with 98% of my shooting today given the course and weather," Carl Richards said.
For the compound women, Ella Gibson finished in 4th place, shooting 390 points for her unmarked and 393 for her marked round for a total of 783.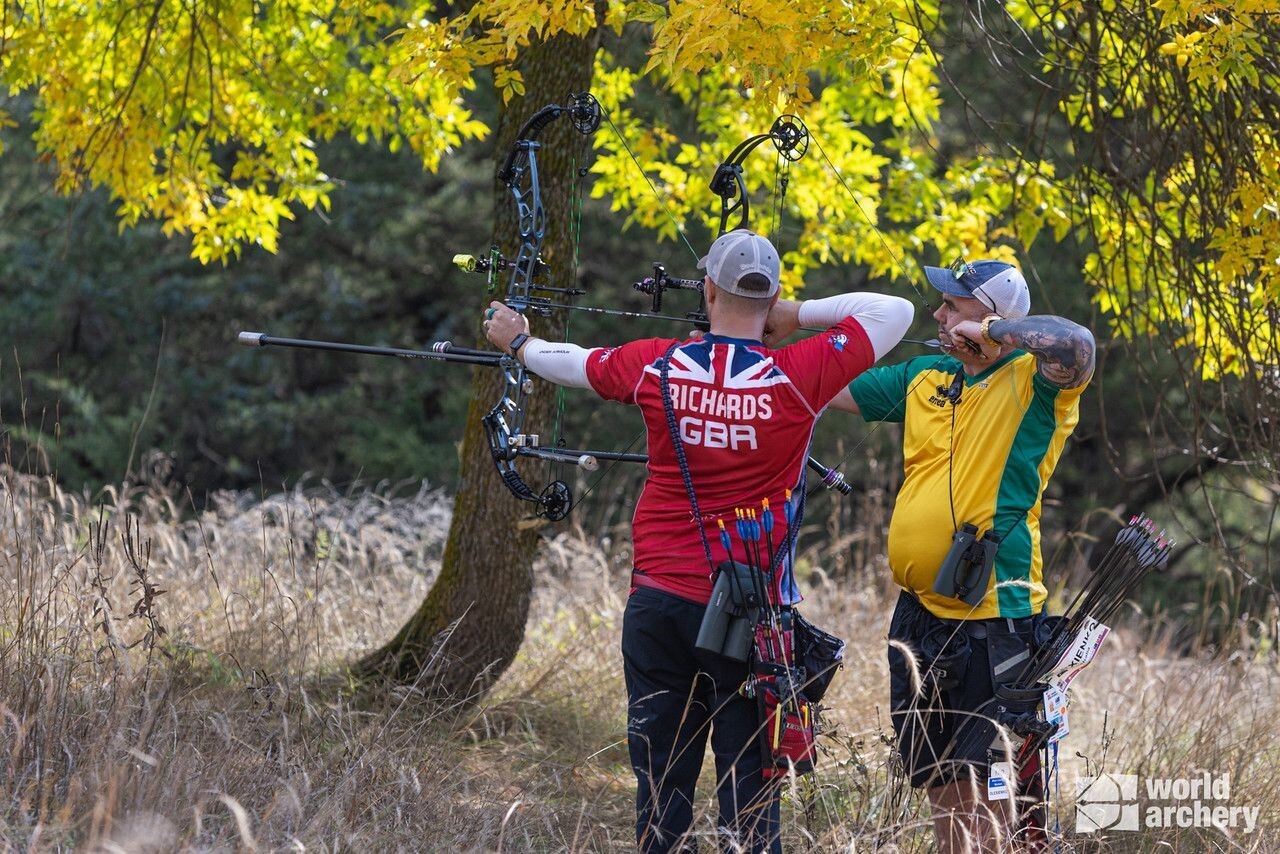 Barebow
Barebow man, James Annall, shot 341 for the unmarked and 320 points for the marked round, putting him in 6th place with an overall score of 661.
"It was a proper field course. There weren't many side slopes, but lots of uphill and downhill shots of varying steepness. It was quite a challenge all round. Beautiful setting, first few trees have turned to their autumn colours, and parts of the course looked out over the Missouri river with an eagle flying overhead, with a couple of targets with the river as an overshoot.
"Overall, I'm really pleased with how I shot. There are several arrows that I'd like to shoot again, but I managed to make up for them following with strong shots, and kept a level head," James Annall said.
Within this competition, there is also a combined men's team, which included one man from each bow division. For Great Britain this is recurve archer Patrick Huston, compounder Carl Richards, and barebow archer James Annall. Their accumulative score of 2183 has earned them the 3rd place spot after the qualification. They will face 6th ranked Germany in their first match.
Follow all the results here.