The first day of matches get to a flying start for the junior GB team out in Poland.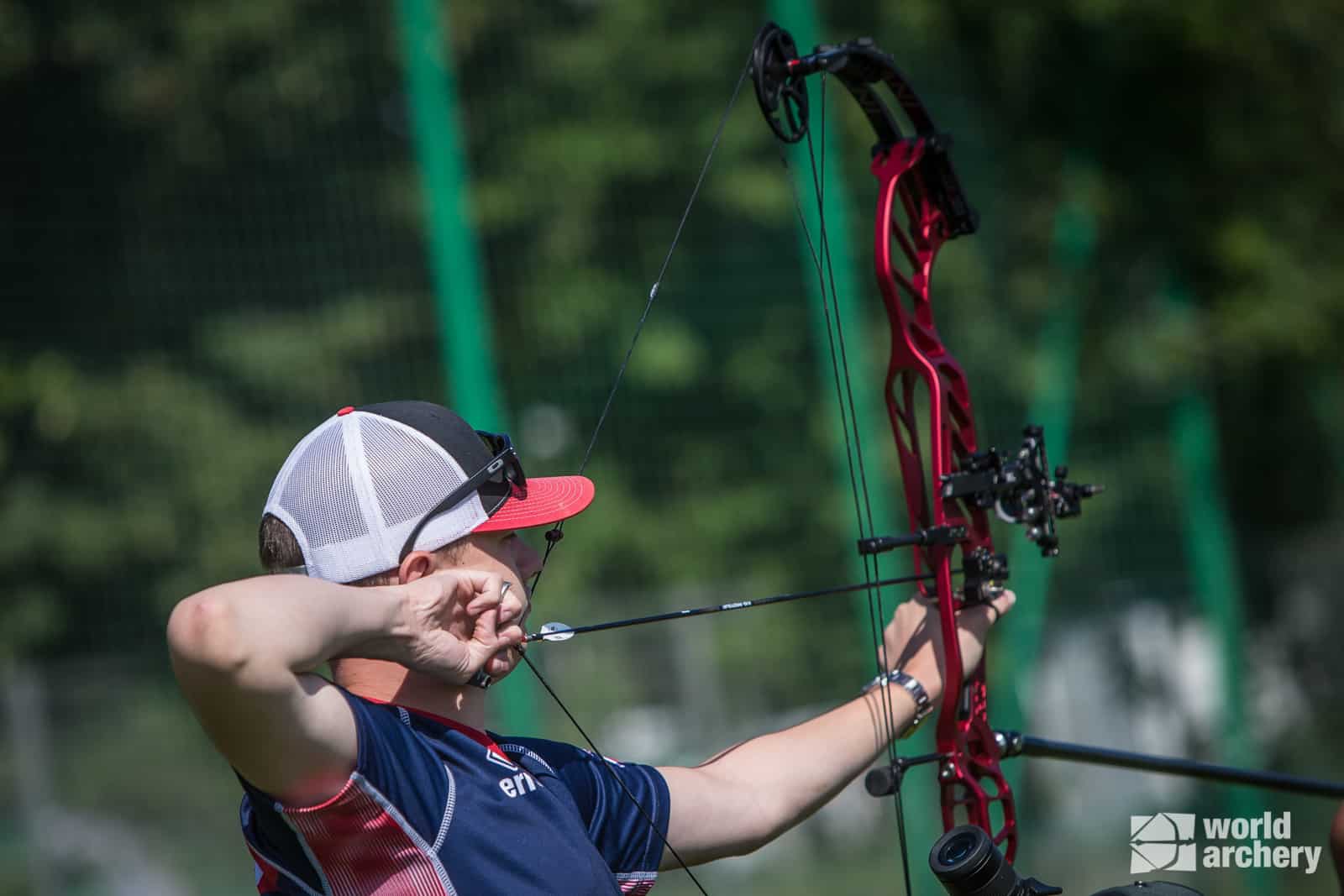 In the morning, both the cadet recurves and the junior compounds had their first round of matches with the 1/24.
Riley Spencer-Nice for the recurve cadet men won his match 6-4 against French opponent. And for the women, Imogen Newby won her match with 7 points to 1, and Penny Healey also won her's with 6-0. In the 1/16 round, one GB woman will make it to the 1/8 as Newby and Healey have unluckily been paired to shoot against one another.
With the compound junior women, Jenny Bryan won with a point to spare with 141 points to her opponent's 140, as did Grace Chappell with 134 points to the Spanish archer's 133. Unfortunately for Layla Annison, she lost with a 136 to her her opponent's 140.
For the men, Matthew Wong tied on a 142, but his 9 wasn't enough to beat the Turkish archer's X in the one a one arrow shoot-off, and Lewis Haslam's 145 was unluckily not enough to beat his opponent's 147. Adam Carpenter was the successful junior man to make it through to the next round having shot a 147 with a comfortable 6 point lead over his opponent's 141. 147 was the highest score on the field today which was shot by Carpenter and only two other junior compound men.
'My shots felt great and I was really happy with my performance. The score was good and it won me the match which is all that matters,' said Carpenter.
In the afternoon, the recurve juniors and the compound cadets got to shoot their head to head. For the recurve junior men, Austin Whitmarsh continued his streak and took his 1/24 match with straight sets once again.
Recurve junior woman, Louisa Piper, was also able to beat her opponent 6-0 to take her to the next round. Unfortunately, Nicole Burdett was beaten 7-2 by the 22nd ranked archer, and Megan Costall's 8 was not enough to beat her opponent's 10 in the one arrow shoot-off.
Compound cadet man, Thomas Lane, was able to get one point over his opponent with a 136 to take him to the next round.