Arran Coggan, Archery GB's Director of Participation, welcomed 20 instructors from clubs and Archery Activity Partners to the first ever AAP and Instructor Conference at Lilleshall Sport Centre last week, where they were invited to learn about equipment maintenance, Arrows Archery and Project Rimaya. It was a chance for Archery GB to get to know the instructor workforce better, of which there are over 9,000 (in comparison to just over 1,500 coaches) across the country.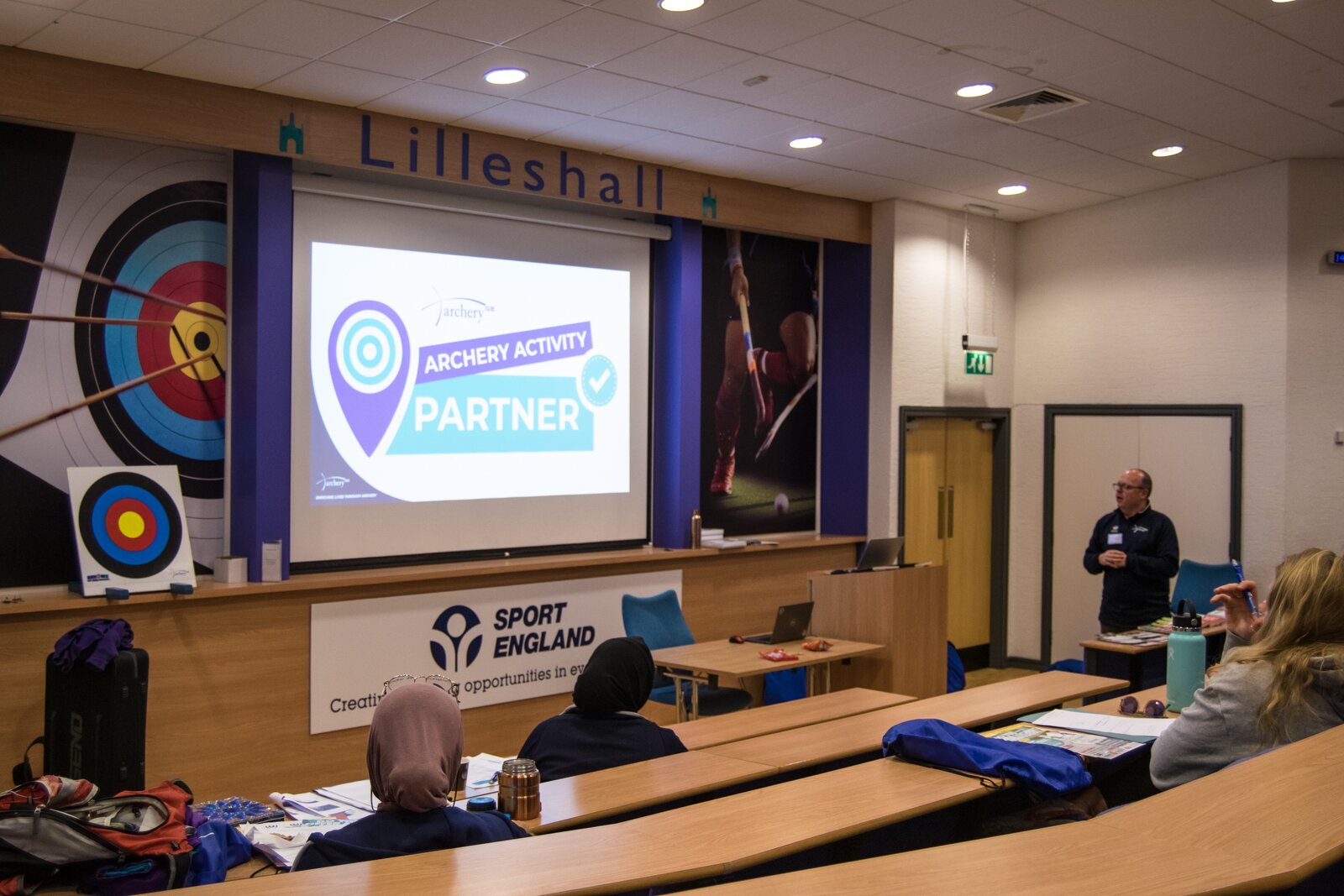 Instructors from clubs, activity centres, additional needs schools and local authorities attended sessions run by AGB's Head of Participation Gayle Pink, and Legacy Coordinator Jamila Bi on how AAPs can get involved in Start Archery week and the popular Arrows Archery kits. Lloyd Brown, Coach Development Manager, ran equipment and kit sessions, covering general maintenance and repair, as well as advice on how to approach sessions and coach beginners.
Also piloted was the upcoming Just Shoot award scheme, a fully customisable award scheme that is being set up to be used in most environments, including activity centres and at have-a-goes (more information about this will be coming soon).
The instructors took part in a mini competition using the Arrows kits. With the top prize of a six-bow Arrows kit for their club or program, the competition was fiercely contested, but Alan Townsend of Rugby Archers and Paul Weight from Tandridge Archers were crowned victorious and will each be receiving a kit for their organisations.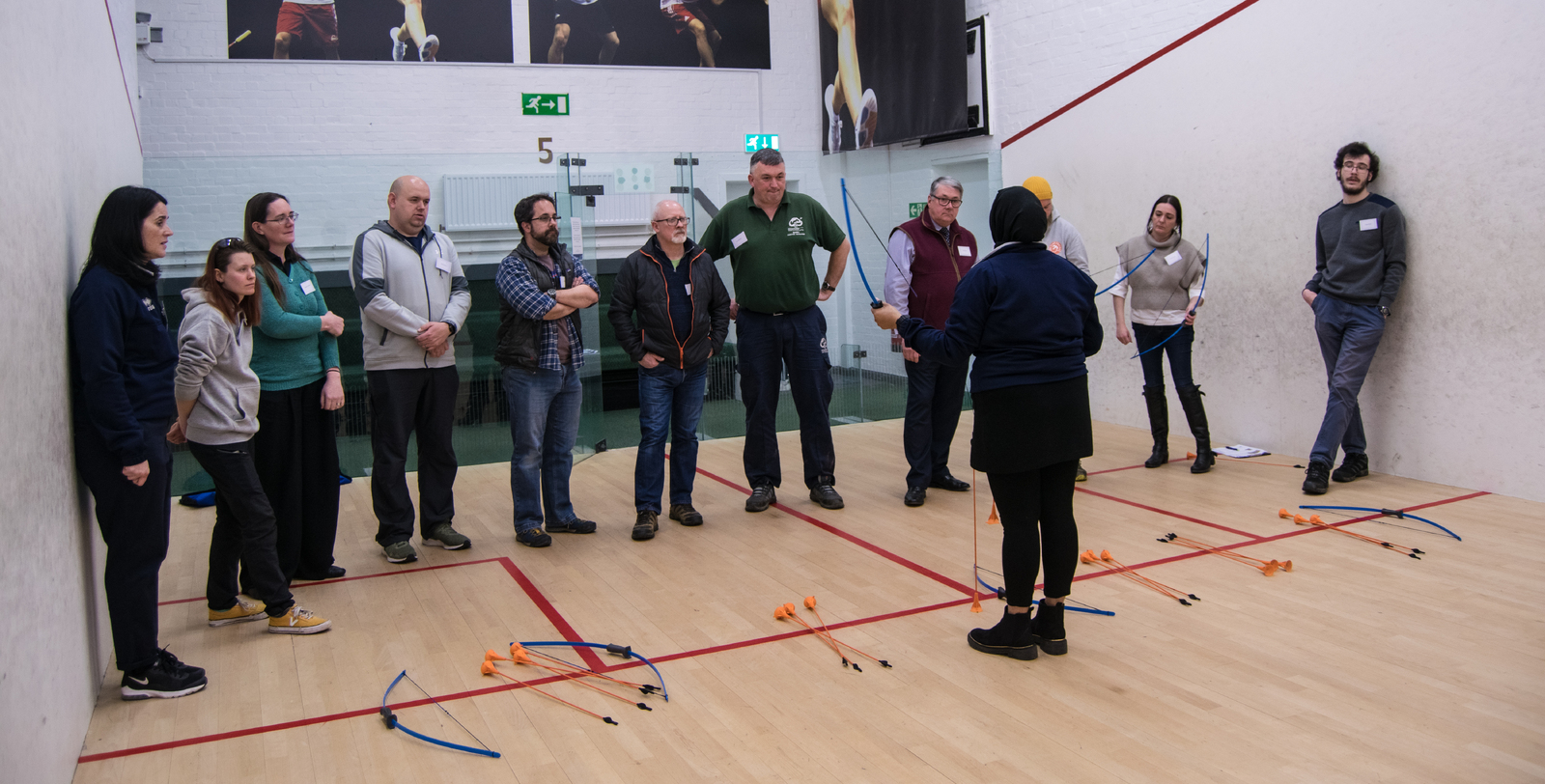 After the event, Alan, who was delighted with his win, said: "It was a really great event. Not only did I come away with an Arrows kit, but I also learned a lot from both Archery GB and the other instructors, some of which I am looking forward to using on our beginners' courses. I really hope there'll be another event next year."
Not only was it a day for Archery GB to talk to the instructors, but it was also a day for us to listen to them, find out what they want from their qualifications and future communications. There was feedback on the Archery Activity Partners, what the partners felt worked well and what they thought could improve, plus how they could get more from their instructor's licence, bridging the gap between instructors and coaches.
Gayle Pink, Head of Participation, was delighted with how the event went: "It was fantastic to meet some of our instructors. We are very fortunate to have such a huge workforce of inspirational instructors who are getting people motivated and inspired to begin their archery journey. It was wonderful to hear about the great work they are doing in the community and better understand how we can support them in the future."
---
Instructors, let us know what you think!


We would like to better understand the aspirations of our instructor workforce and what they specifically need and want (if anything!) from us. Please take a few minutes to fill out the survey at the link below and give us your views.