Did you know archers can start Session Coach training from age 15? Recently, a lot of young archers aged between 16 and 18 have been training as Session Coaches.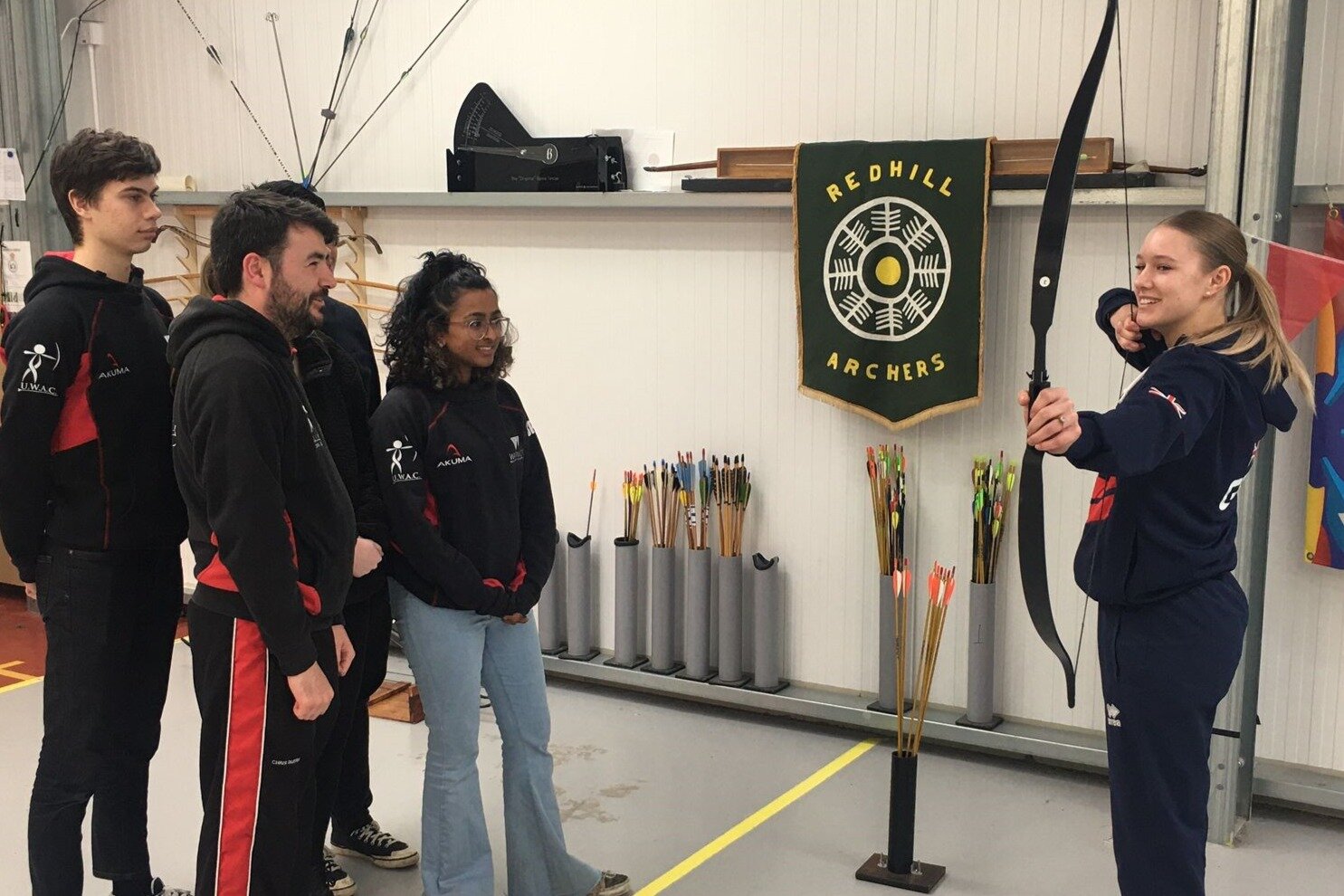 A few have shared the reasons why they decided to take the step into coaching, their thoughts on their training so far, and what they hope to achieve by becoming a junior Session Coach.
---
Archie Bromley, Archers of Raunds
"I wanted to learn to coach to give something back to the archery community for all the help and support I have been given. I hoped that having a junior coach would inspire more juniors to take up the sport and progress within it.
"Doing the course has given me confidence to help other archers and share knowledge, experience and passion for archery. Members see me as more approachable now, and often ask my advice and for coaching tips. The course has helped me understand how to explain technique and to see my journey from a coaching perspective.
"I am already helping with both the junior and senior county coaching sessions and my club's beginners' courses. I hope to continue my coaching journey by completing the Development Coach course and eventually become a GB coach.
"I am really grateful for the opportunity to undertake this qualification and look forward to supporting aspiring archers, seeing their potential recognised and their achievements rewarded."
Gemma Hodson, Sutton Coldfield Archery Club
"I've been doing archery for six years. Although I love the training sessions, I have never enjoyed competitions. I decided to train as a coach because I wanted to be more involved, so thought, why not coach and introduce others to archery.
"I've found the courses very interesting, learning how archers and coaches can support others, making archery more enjoyable for all, and encouraging beginners to continue after their beginners' course.
I'm hoping to help at my club, supporting others and helping them improve and enjoy our sport. It would be great to inspire more young people into archery through my coaching."
Alex Shehata-Morgan, Evesham Archery Club

"Earlier last year, I applied to be one of the next cohort of Archery GB Ambassadors as I wanted to help get more archers into the sport I enjoy so much. I volunteered to help at our club beginners' sessions, and I really enjoyed seeing the progression beginners made on the course.
"I have completed the online Session Coach courses, and these have been informative and enjoyable. It's great to get input from other archers, see how different clubs run their beginners' courses, and how we can adapt ours to give beginners the best experience. I am continuing to help on the beginners' sessions and starting to assist the improvers.
"I have learnt a lot, and I am really looking forward to putting into practice the recommendations on how to deliver the best beginner's course I can. I want to help the beginners when they become club members and support them in their journey. When I have more experience as a qualified coach, I plan to do my Development Coach qualification."
Emelia Hughes, Meriden Archery Club
"I decided to train as a coach because I want to help other people try the sport and see the enjoyment a lot of other people and I get out of it. I think it is so important that there are younger coaches so that juniors can see people like themselves currently enjoying it.
"Archery is very inclusive, and I think it's important that we help people who maybe can't do a more physical sport or have a negative outlook on other sports. I want it to impact people in a positive way as much as it has me.
"I have enjoyed the course. I think it has developed me and has benefited me greatly and I hope to continue my coaching journey and do the Development Coach course in the next few years."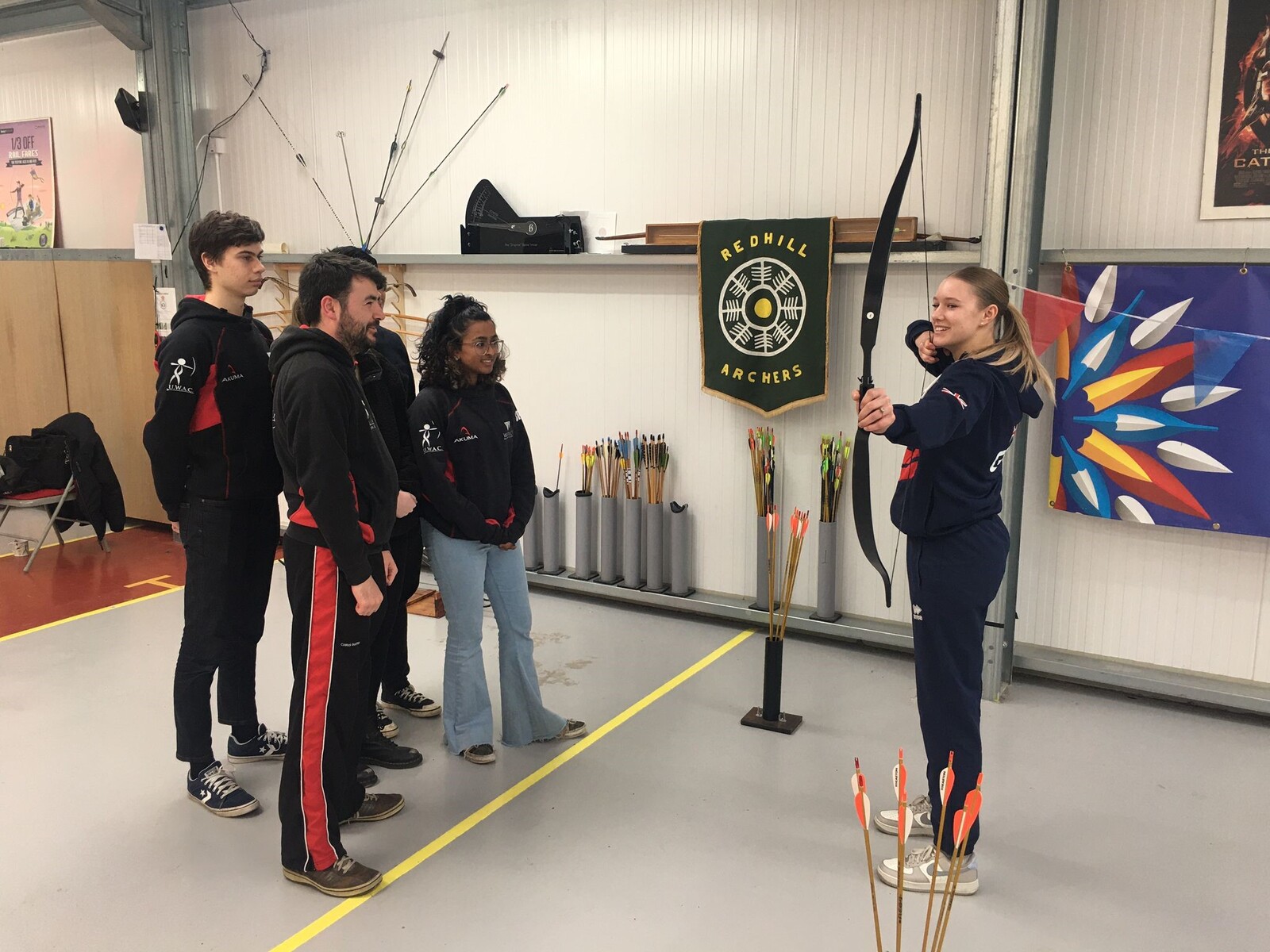 Helen Smedley, Midlands Regional Development Officer commented: "I am so impressed with the dedication and energy that these young people are applying to becoming Session Coaches and have really enjoyed meeting them and encouraging them in their learning and development. I know they will welcome many people into shooting and make an incredible impact on the sport."
---
If you want to get involved in coaching or more information on what's involved, you can find out more on our archery coaching pages.