Archery GB is keen to highlight and recognise volunteers through our annual celebration, which was combined over a year ago with the ontarget awards.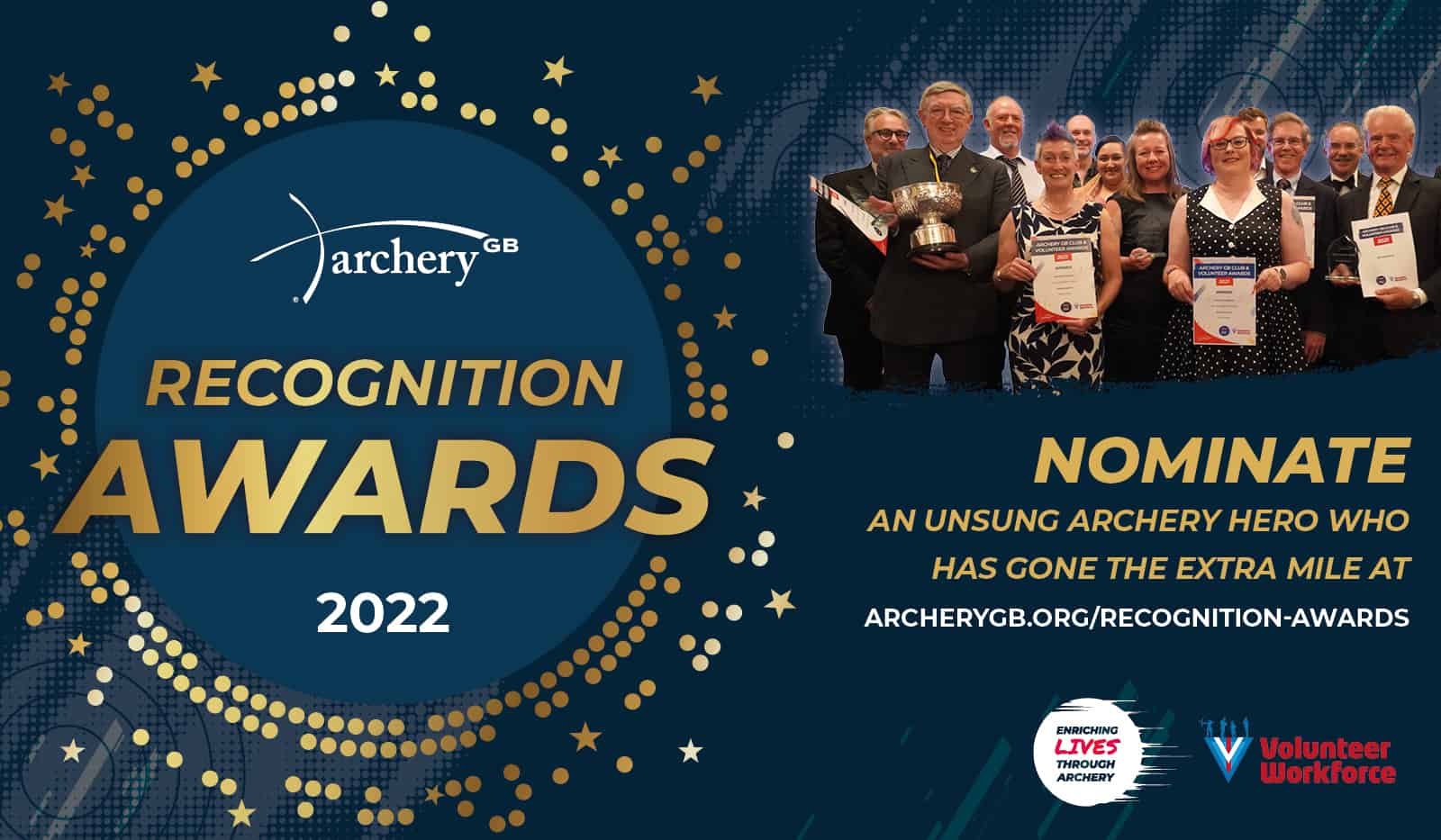 Do you know someone who goes above and beyond for their love of archery? The Recognition Awards align with Archery GB's vision of 'Enriching lives through archery', and the values we want the archery community to aspire to: value people for who they are and the contribution they make; choose to work and learn together; strive for excellence; and always act with integrity.
Nominate today!
The awards have categories for individuals and organisations, such as clubs, counties, regions or other organisations delivering archery. Please check the criteria in the Recognition Awards Information.
Anyone can nominate (including anyone who is not a member of Archery GB) using this online form. Nominations close on 31 July 2022. Please use a separate form for each nomination you wish to make and email a photo to support your nomination to helen.smedley@archerygb.org
Find out more about how to make a nomination.