More than 250 archers will line up at Lilleshall this weekend for the 2018 British Target Championships.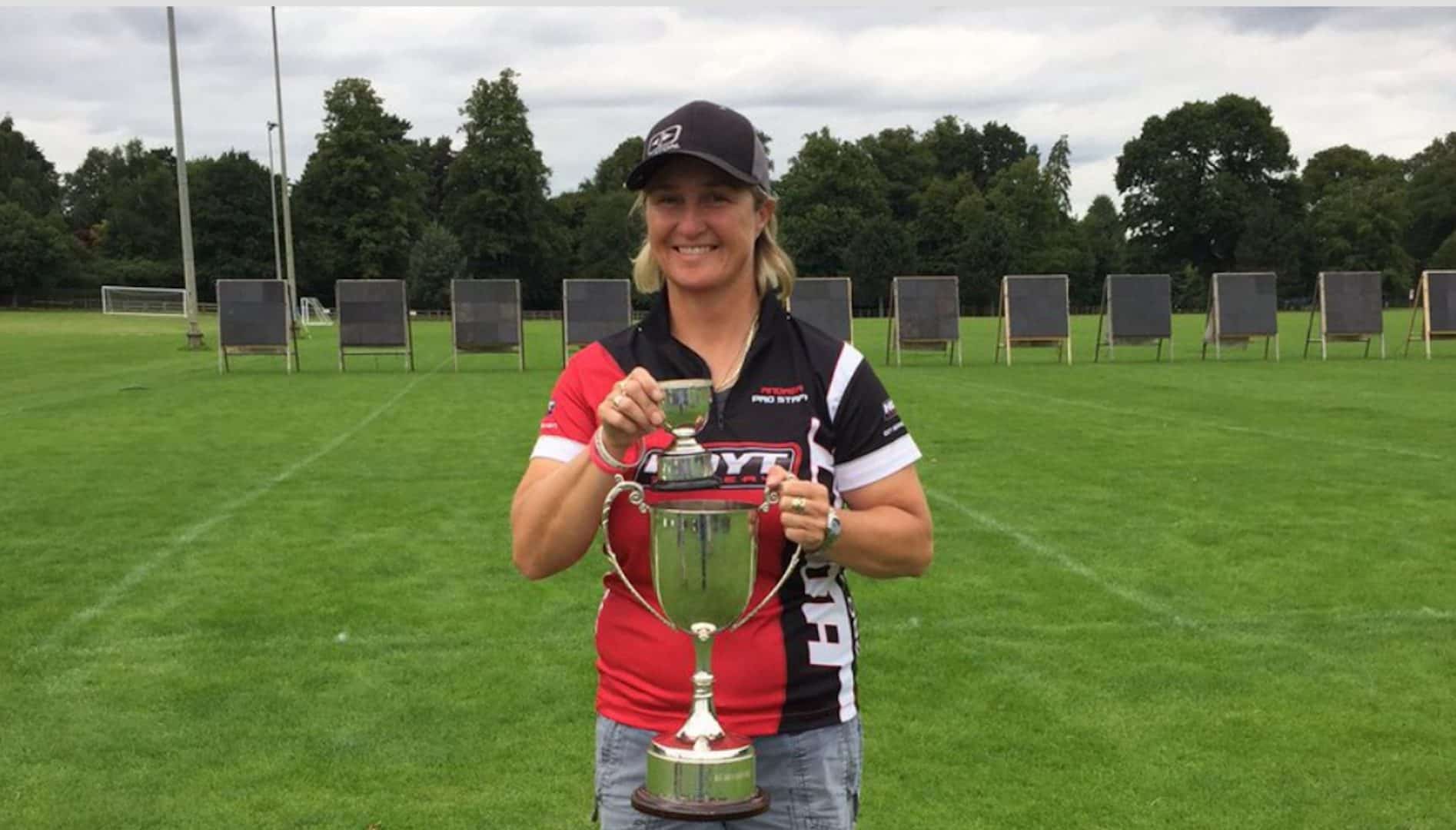 Saturday will see entrants shoot world record status World Archery 50-metre and 70-metre rounds followed by head-to-heads.
On Sunday, they will shoot a WA 1440 round.
The Championship titles will be based on performance over the three rounds. Archers must complete all three rounds to be considered.
The Home Nations competition will take place on Sunday.
The 2017 defending champions are:
Compound: Andrea Gales (pictured) and Adam Shaw
Recurve: Pip Taylor and Michael Judd
Longbow: Sheila Hudson and Alex Newnes
Barebow: Sarah Hubbard and John Jones
You will be able to follow the results as they happen here.
Follow us on:
Instagram: archerygbofficial
Facebook: Archery GB
Twitter: @archerygb