The 2019 ontarget Club Competition reached a climax today. The weather was great, the matches hard-fought and the camaraderie fantastic.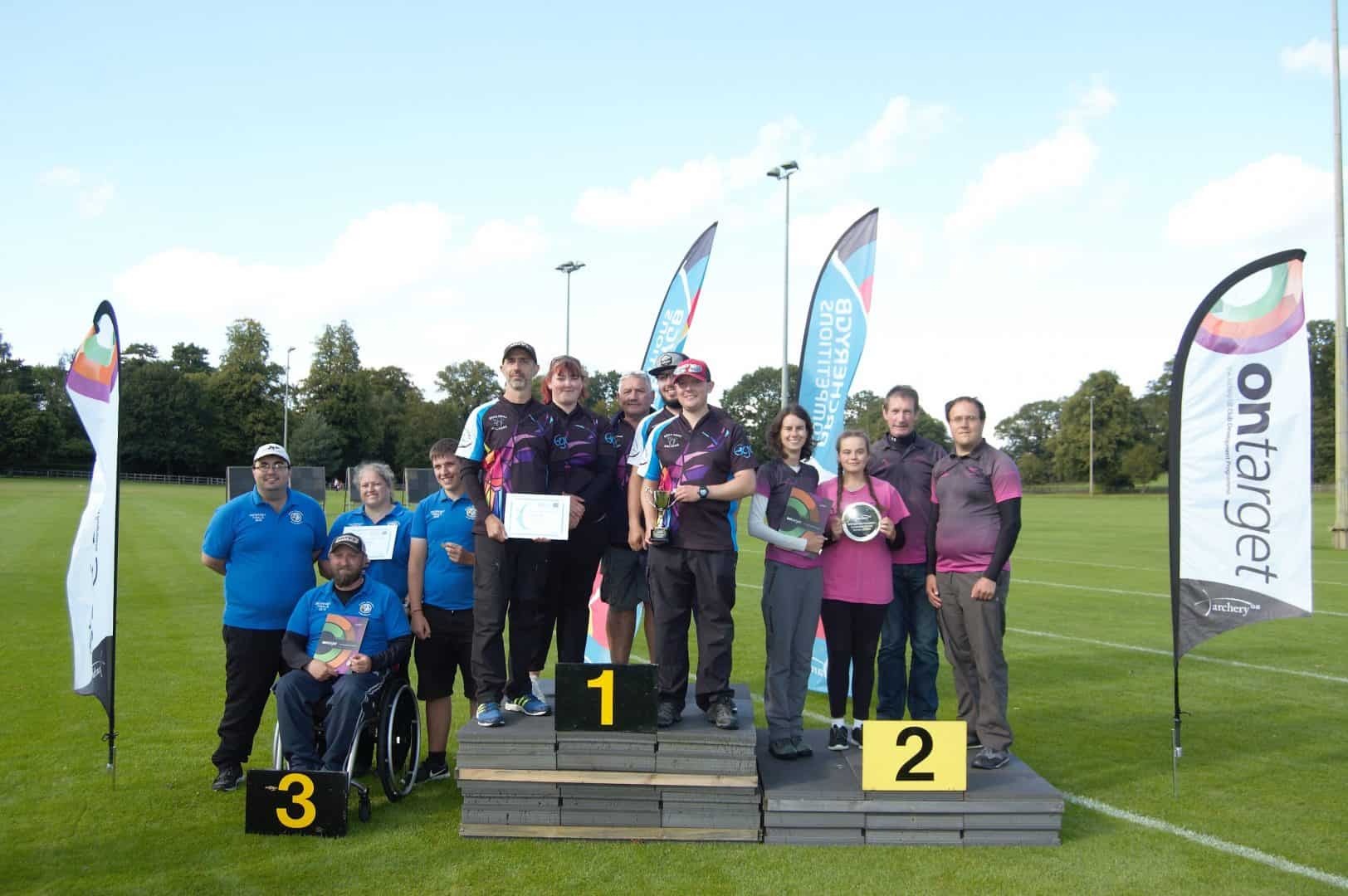 As well as compound and recurve classes, this year the national club competition piloted two more: barebow and longbow. And the results were spectacular as Deer Park Archers secured the recurve and compound crowns and Norton Archers took both the barebow and longbow titles.
After months of competitions around the country, the semi-finalists descended on Lilleshall. Deer Park beat Wallingford Castle Archers 12 points to nine after seeing off Norton Archers 11-nine to reach the final.  Wallingford Castle had defeated Bedford's Eagle Bowman in a close match to mount their title challenge.
Each team, with two archers of each bow type, shot three rounds of two dozen arrows. Archers scored points as a team, as bow type pairs and then in a final individual round. Each round allocated two points for a win and one point for the loss.
In the battle for third spot, Eagle Bowman edged out Norton Archers 11-10.
A total of six teams took part in the barebow and longbow pilot, with four reaching the finals.
Norton Archers faced Deer Park Archers in the final - a repeat of the first ontarget club competition final. This time the victory went to Norton Archers who edged a 11-10 win. Eagle Bowman took third spot, beating Ivanhoe Archers 12-nine.
Arran Coggan, Clubs and Facilities Manager, said: "Thank you to all those archers and clubs involved. The finals were a great way to finish and, despite a bit of wind, the day went smoothly and was a good day for all those involved. The barebow and longbow division has been well received, and we will look to include this in next year's competition."
For more information on the ontarget Club Competition click here.