GBR's compound women's team will be shooting in another medal match at the Hyundai Archery World Cup in Paris on Saturday!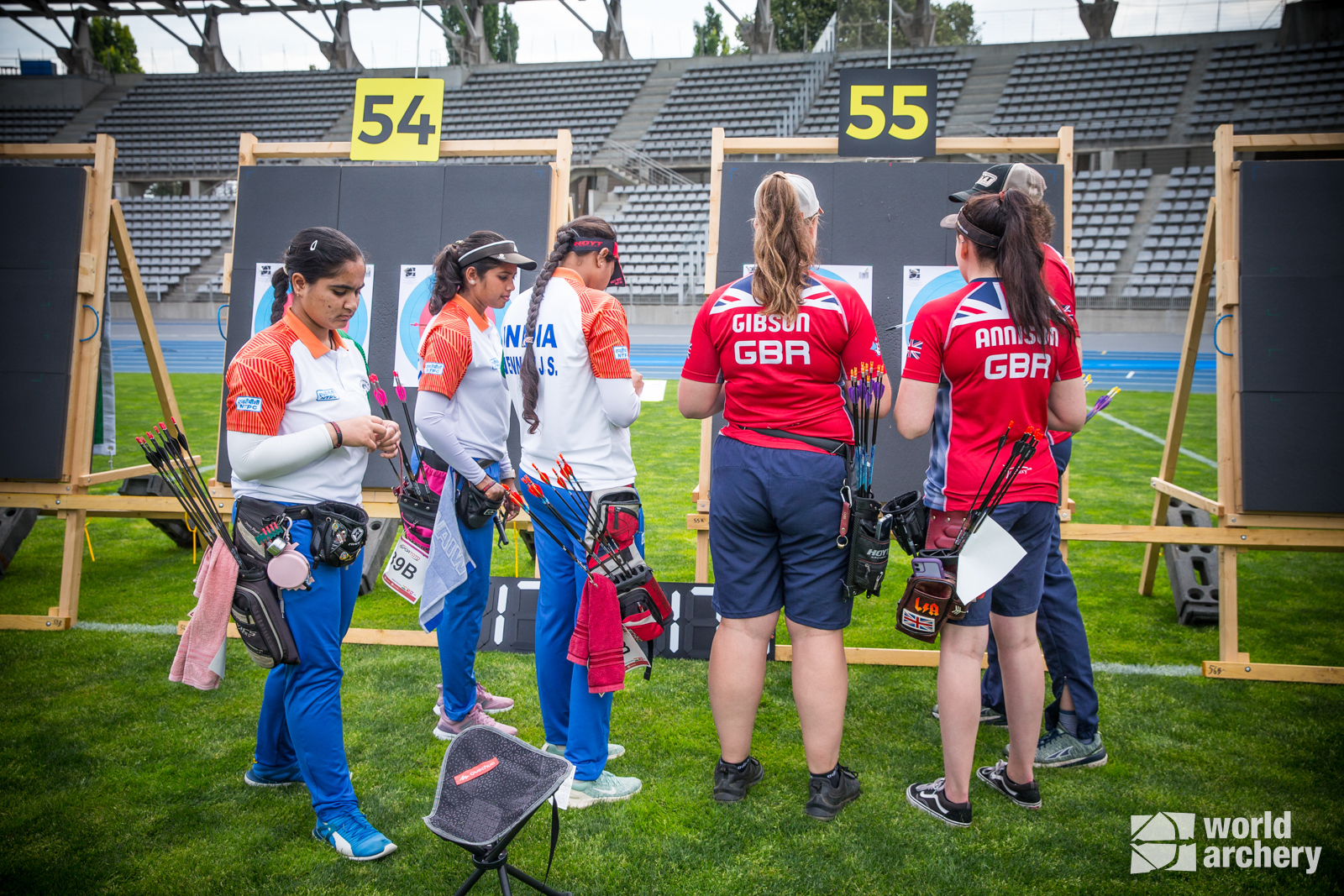 Another Hyundai Archery World Cup, another medal match for GBR's compound women!
We caught up with the Compound Women Team, including Ella Gibson who shot another European Record for the WA720.
Ella Gibson
Ella has continued her streak of making another medal match. Every international Ella has shot in this year for GBR, she has medalled. This World Cup stage is no different, with the women's team shooting for gold on Saturday. During qualification, she shot another European Record, breaking her own record, with 712. With such an impressive score, Ella qualified in first ahead of eliminations.
Talking to World Archery, Ella said;
Â"I'm not as happy as I probably should be. I felt like the world record was in my grasp and I let it go," said Ella, who finished just one point behind Sara Lopez's world-best of 713 - and had an arrow called out on a line call in the last end.
Â"It's always hard to shoot well at a World Cup and everyone's there and you have cameras around and everyone always knows what you're on. That has added pressure."
Â"I had to watch the flags, aim off, bubble it. So that in itself is stressful," said Gibson. Â"But I'm really happy I put together a record performance today."
When talking to us about the medal match on Saturday, she said;
"It's amazing that one year later, we have another opportunity to go for gold at the Paris World Cup. I can't wait to shoot with these girls on the finals field. The standard and the teamwork that we all showed today was amazing to see. It is so reassuring to go into a medal match knowing we all have each other's backs."
Liz Foster
Liz made a return to the international stage after five years. She has had a very successful domestic season so far and is now shooting for her first international medal. After qualification, Liz qualified in 32nd with 682, making up part of the team that qualified in second.
Liz told us, "After five years away from the international circuit, I am so proud to be part of our ever-dominant compound women's team. To be bringing back a medal on this team's debut is a testimony to the incredible level of hard work the athletes and staff behind the scenes put in. I can't thank everyone enough who has helped me to get to this point."
Layla Annison
It is Layla's return to the women's team at the Paris World Cup and another medal match at this event. In 2021, the team with Ella, Layla and Bayley Sargeant came away with silver.
Layla spoke to us and said, "It feels amazing to be able to shoot for a gold medal on Saturday! We all worked so hard and shot through some tough matches and we are very pleased with the result. This is the first time we have shot together as a team, and it works really well. Bring on Saturday!"
Full results so far can be found here.