At the live finals in Antalya for the Hyundai World Cup Stage 1, Ella Gibson becomes the next champion, and is the first GB archer in 12 years to get a gold World Cup medal. She has also secured her place at the 2022 Hyundai Archery World Cup Finals.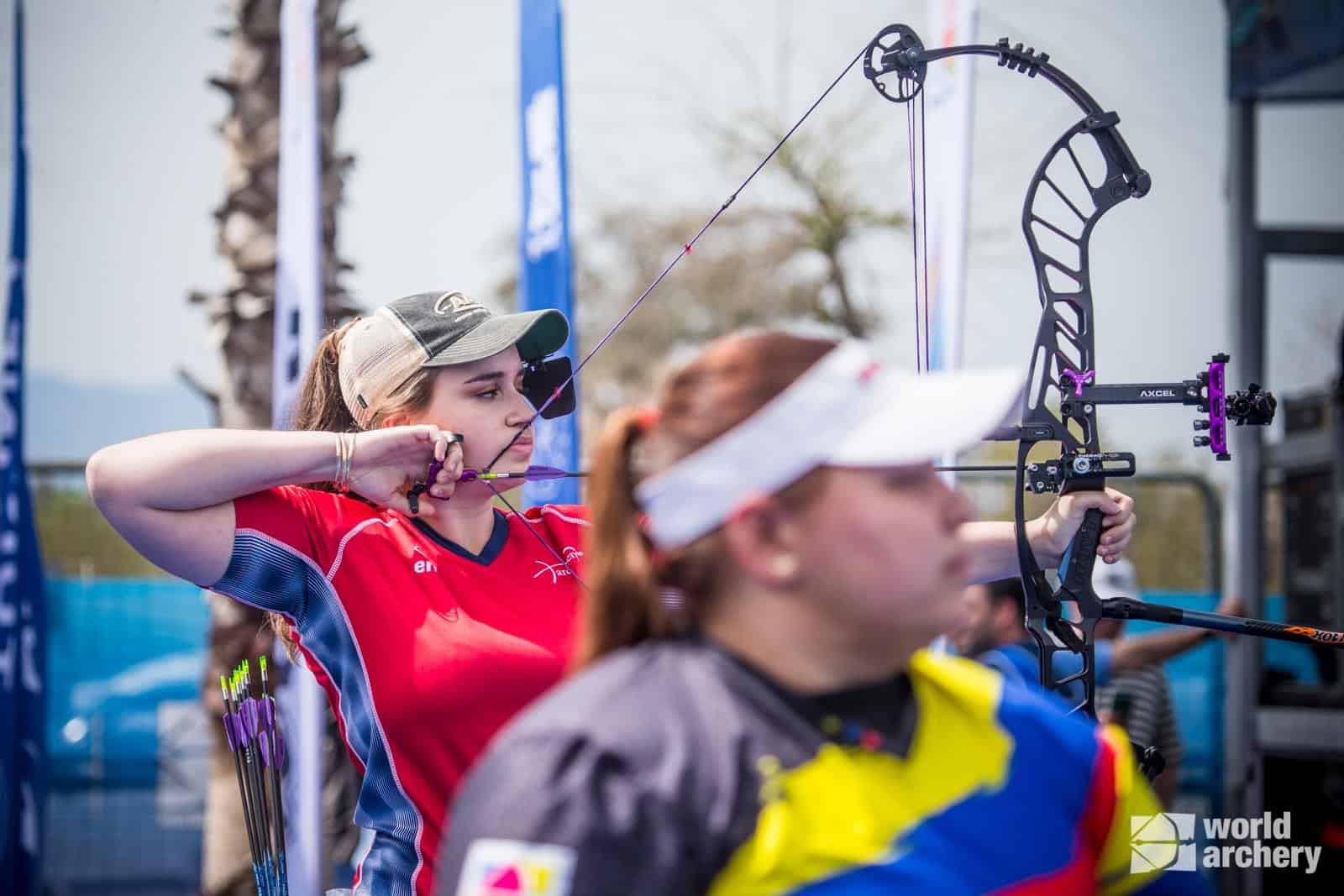 On the finals stage out in Antalya, Great Britain's Ella Gibson competed for the coveted gold medal match place.

First, she shot in the semi finals against Yi-Hsuan Chen from Chinese Taipei who ranked 9th place in the qualification round. Chen took the lead in end one with 29 points to Gibson's 28. Gibson managed to bring back a point to equal both archers out at 57 apiece. End number three was a tie, 29-29, so the women were still level on 86 points. After yet another tied end with 28s, the archers entered their fifth and final end with 114 points each. It all came down to the final three arrows which Gibson delivered, shooting a 30 to Chen's 28 to take the win 144-142.
Â"I was really really nervous going into the day, I also had doubts and uncertainties. I was just trying to keep it cool, keep it together, and shoot like I shoot. I don't feel like I have that much experience on the finals field, definitely not on my own, and not at this kind of level so of course I was super nervous about that. But I had Simon behind me and we have a pretty good track record, so that was reassuring. I had doubts thinking that I was going to come fourth and walk away with nothing. But once I got into the first match I knew I could win that if I just sorted my stuff out. I was just saying to myself, 'this is not hard, this is not hard to shoot a ten, it's easy so let's just do it already'. I took that into the following match," Gibson said.
In the gold final, Gibson faced the Colombian archery Alejandra Usquiano, who is world ranked number 9. In the first end, Gibson opened strong with 29 to 28. The Colombian found her footing, shooting a 30 to Gibson's 29, to bring the match equal at 58-58. After end three, Gibson took her lead back by one point, 87-86. Both women put down a perfect 30 each in end four, going into the final three arrows. Unfortunately for Usquiano, another point dropped coupled with another 30 from Gibson, lost her the win. Gibson won the gold medal for the compound women with a 147 to the Colombian's 145.
Â"I walked through the next match in my mind, and I thought if I was going to meet Alejandra at any point that I wasn't going to beat her. I thought this until she dropped a nine, and then I knew that I could. The last arrow was really really hard to shoot a ten. I was really happy she shot a 9 on her last arrows so I didn't need to shoot a ten to win. I only needed to keep it in the gold and I knew I could do that," Gibson told us.

As the new Antalya World Cup champion, Gibson had secured herself a place in this year's World Cup Final in Mexico City.
Â"This is my first final four. My goal for the week was to finish top eight. And I get to go to my first World Cup Final which will be really cool, an amazing experience. I have no expectations for that, I'm just going to take it one match at a time and see where I end up," Gibson said.
Tomorrow, there are more medals yet to be won by Great Britain at the recurve finals. Penny Healey, Bryony Pitman and Jaspreet Sagoo will compete for gold for the women's team event, and Bryony Pitman and Alex Wise are competing for gold too in the mixed team division. Pitman will be up for a third medal too in the individual, where like Gibson, she will compete from the semi finals onwards to see which medal she will be fighting for.