If you're a young compound archer or the parent of one, then this is your chance to access training and advice from some of the UK and the world's best archers at Archery GB's headquarters at Lilleshall National Sports Centre.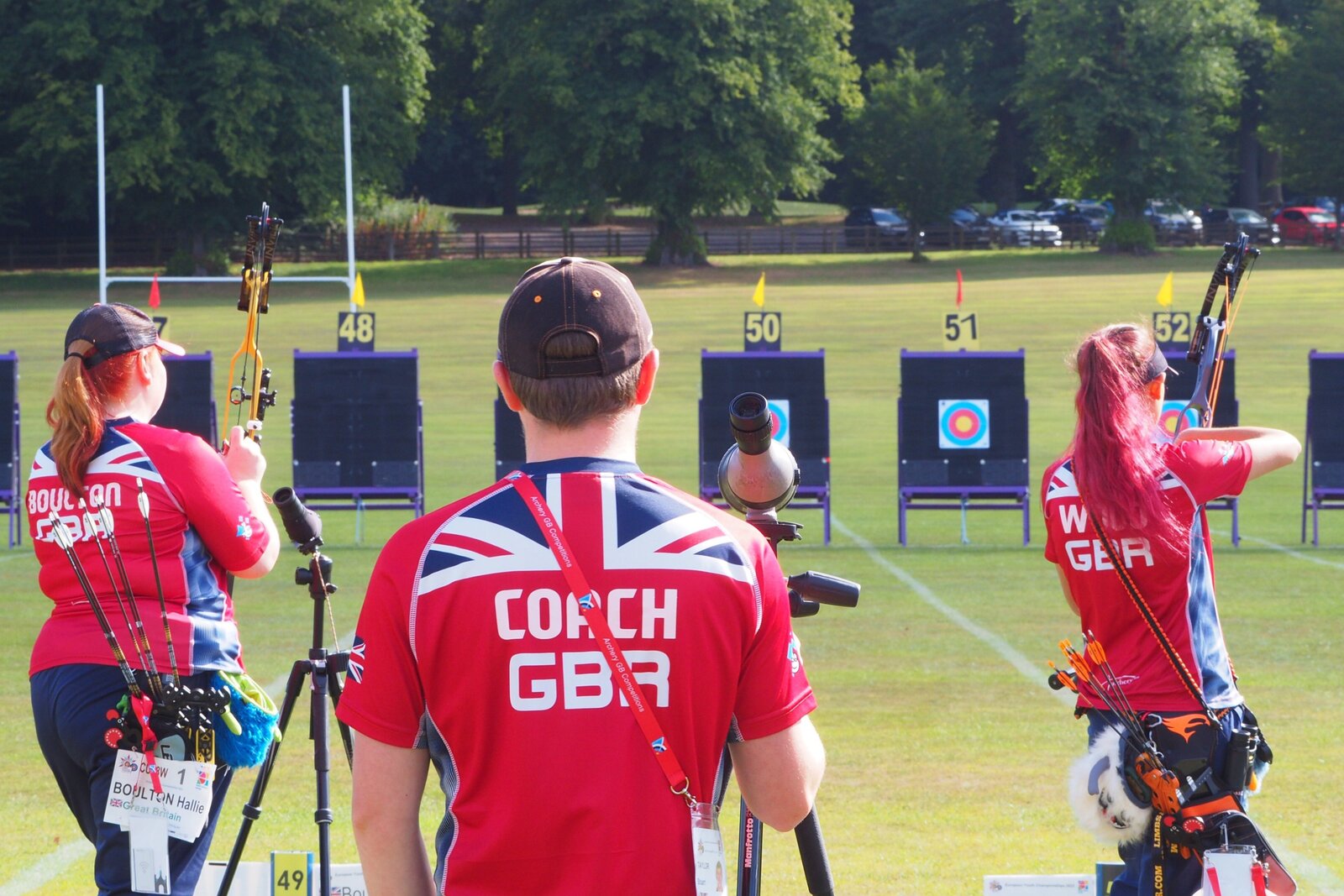 There are two routes open to young compound archers:
The Youth Development Compound Squad is for archers that show the potential to reach international standards. This could be based either on your current score level or evidence of your commitment.
The Youth National Compound Squad will consist of archers we feel are ready for international competition.
The support the squads will receive reflects where the archers are on their journeys.
How do I apply for the Youth Development or National Compound Squads?
If you wish to be considered for either of the youth squads, you'll need to complete the following application form:
You'll need to answer a few questions and then submit some scores. You can submit scores from any UKRS or WRS Archery GB Metric round or World Archery round that was shot during 2022. If you have some, it's helpful for us to see your WA50m scores and 15-arrow match play scores too.
If you're looking for a space on the National Squad, then 3 of the scores you submit will have to be WA50m rounds, and we'll need 3 or 4 match play scores too.
Please note applications close on 24 September 2022.
How will Archery GB decide who is selected for the Youth Development or National Compound Squads?
Archery GB will carefully consider every application.
If you're interested in the Development Squad, we'll be considering your scores measured against your experience, age, trajectory, attitude and goals. We are looking for archers that we can help guide to become some of the best in the world.
All of the archers we are considering for the Development Squad will be invited to an Assessment Day on 15 October 2022. This will enable us to make a better-informed decision.
Those applying for the National Squad will have their scores compared to our Minimum Qualifying Scores for next year's internationals. These currently sit at:
| | | | |
| --- | --- | --- | --- |
| U21 Men | U21 Women | U18 Men | U18 Women |
| 689 / 145 | 676 / 142 | 680 / 142 | 670 / 139 |
A maximum of 4 archers from each category can be placed on the National Squad. If more than 4 archers achieve these scores, we will choose the 4 that we feel best suit the support we will provide. Other archers achieving these scores, who are not selected for the National Squad, will be invited to attend the Development Squad.
What does being on the Youth Development or National Compound Squads involve?
You will be invited to attend monthly squad meets at Lilleshall, where you will get a variety of support including, but not necessarily limited to, technique and equipment coaching, sport psychology, strength and conditioning, lifestyle advice and guidance from some of the UK's and the world's best archers.
When and where will the Youth Development and National Compound Squad meets take place?
All squad meets will take place at Lilleshall except for the two Eaton Manor squad meets.
The proposed dates for the squads are as follows, though they are subject to change:
Squad Date
| | |
| --- | --- |
| Squad | Date |
| Development Squad Assessment Day | 15 October 2022 |
| National Youth Squad | 16 October 2022 |
| National Youth Squad | 12 November 2022 |
| Development Squad | 13 November 2022 |
| Development Squad | 10 December 2022 |
| National Youth Squad | 11 December 2022 |
| National Youth Squad | 7 January 2023 |
| Development Squad | 8 January 2023 |
| Development Squad | 18 February 2023 |
| Eaton Manor Squad | 24 – 26 February 2023 |
| Eaton Manor Squad | 10 – 12 March 2023 |
| Development Squad | 19 March 2023 |