Archery GB is looking for volunteers to join the Judge working groups, with two new groups, there are plenty of opportunities!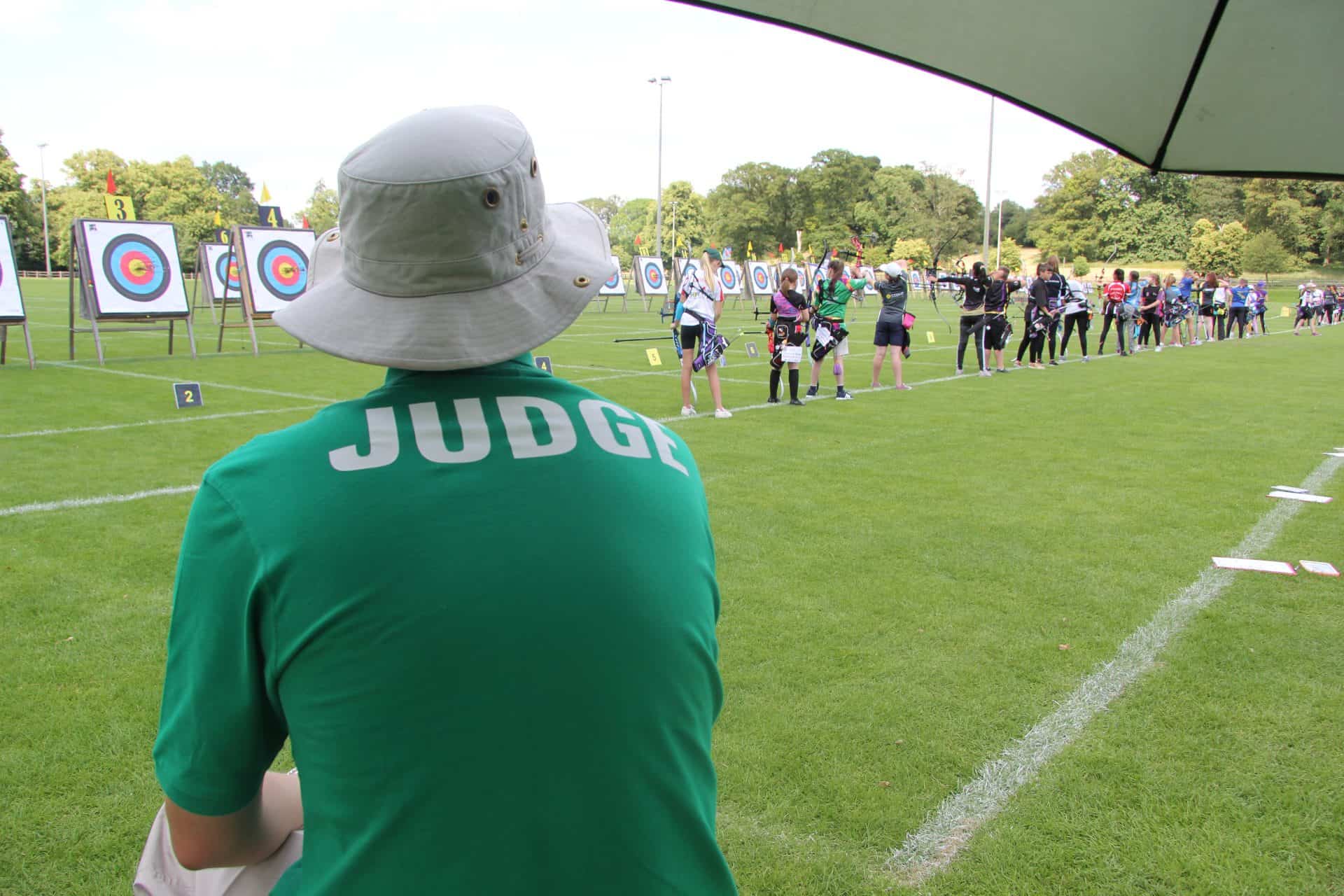 If you are a judge looking to further your volunteer journey in archery. The judge working groups are for you!
When the committees were disbanded in 2017 the judge working group was created, this consists of a number of judges who support the link between Archery GB and the judging community. A decision has been made to change the working group to allow for a more focused approach.
Archery GB will now have a Judging working group and a Judge training and development group.
Having the education of judges separate to the main group should allow for more focus to be given to education to keep our judges world-class. The working group will therefore be able to focus more on the day to day activities of judges and what the needs are whether that be kit, funding or general support.
Working Group
The working group will be made up of all the JLO's and 4 additional members who will be recruited through an open recruitment process which any qualified judge can apply for. The purpose of this group is to connect the judging community across the country and encourage more people to choose to become a judge and to keep standards high.
This group will encourage more people to become judges in around the country, along with the development of current judges. Whilst also discussing and creating action plans for current challenges and concerns.
Training and Development Group
The judge training and development group will be created on the same basis, but judges in this group must be at a national judge level or above. The purpose of this group is to make sure the judge training programme is kept to high standards and training is consistent across the country.
Being a part of this group will mean that you will train judges at seminars, mark and create exams, support the planning of seminars and the AGB Judge conference. Along with this you will create and develop systems overtime to keep our judges and programmes the best in the.
Applying
We are looking for someone who has confidence in the rules of shooting and wants to progress judging across the country. Someone who is willing to speak out if there are problems and works well with others to help solve any problems. Also, we need someone who loves to volunteer in archery to apply for this role.
Archery GB and the Chairperson of each group will shortlist the applicants, members of the groups and AGB will then discuss the shortlist.
If you would like to apply please send a short covering letter with reasons why you would be suitable and fill in the attached skills matrix below. Once you've done this, please be sent to judges@archerygb.org by the 1 February in readiness for the conference in March, when we hope to announce the new members.
Becoming an Archery GB Judge
Archery GB is continuously looking for people who want to become judges. Archery needs judges and volunteers in order to run smoothly and safely. Any Archery GB member over the age of 18 can become a judge.
It is free to enter the judging programme, however, during the training process, you will need to supply your own judging equipment, including stopwatch, whistle, and magnifying glass. To judge at any official event you need to wear the standard judge uniform (this costs approximately £100).
Judges don't get paid but should receive reimbursement from the tournament organiser for expenses they incur, such as travel to the event. In addition, lunch is normally supplied at the tournaments, and if an overnight stay is needed due to the distance travelled the Tournament Organiser may assist with finding a suitable place for you to stay.
There are several tiers of judging in the UK. Each tier provides judges with different opportunities, based on their skills and amount of experience.
If you are interested in becoming a judge, please see here.