We are delighted to support the Child Protection in Support Unit with their national campaign. We know that the positive parents in archery improve the experiences of young people across the UK.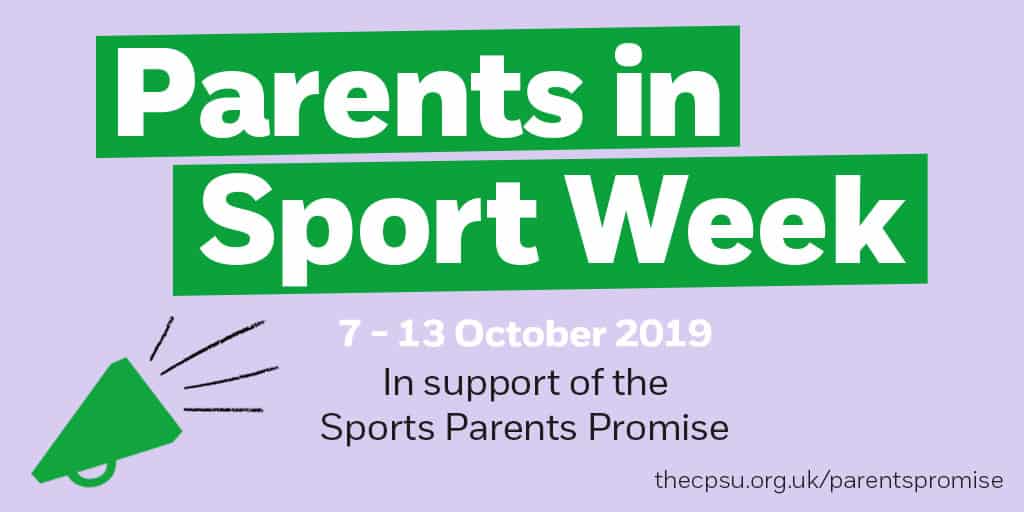 This year's aim is to get parents to make The Positive Parents Promise to encourage their child's safe enjoyment of sport.
The Promise, which was launched on 1 May, outlines what makes a great sports parent. We are asking parents to sign up and make the promise to their child by the end of Parents in Sport Week 2019.
Making this promise allows parents to acknowledge the contribution they make to their child's enjoyment of sport, and allows clubs, coaches and other sports organisations to really get parents on board and take an interest in their child's sporting life.
The promise is supported by important and helpful information that parents need to help keep their child safe in sport and support them in the best way they can.
Sign up and make the promise now by clicking here.
Further information
The Positive Parents Promise was launched on 1 May. To hear the latest news, sign up to the NSPCC Child Protection in Sport Unit (CPSU) newsletter or follow them on Twitter - @TheCPSU.
Related resources
If you're a sports parent, take a look at the CPSU information for parents. If you're a coach, club or sports organisation, take a look at the CPSU guidance on working with parents in sport.