Details of Archery GB's new strategy 2021-26 are now available and will be addressed at our AGM on Saturday 24 April.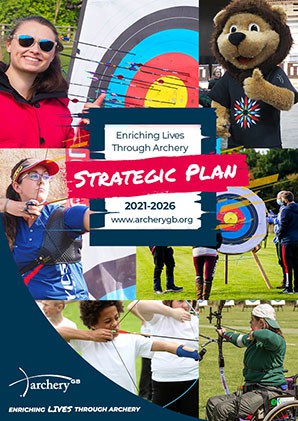 In our new Strategic Plan 2021-26, Archery GB looks forward to building on the work of previous years and welcoming many more people to the sport. Find out how we're helping our members and clubs recover from the impact of the pandemic, the projects under way to increase support for people from diverse backgrounds, and our plans for a new microsite aimed at making it easier than ever to get started in archery.
AGB Chair Mark Briegal, said: "Our six new Strategic Ambitions aim to rebuild, reimagine and re-present archery in the next five years. Despite the rigours of 2020/21, which has seen the Tokyo Games postponed along with the majority of international and domestic archery events, Archery GB has worked tirelessly alongside loyal volunteers and partners to keep our sport going as much as possible.
"The arrival of the Covid-19 vaccine means we can at last look forward with more certainty to achieving our vision of enriching lives through archery."