Archery GB is delighted to announce the team attending the Berlin World Cup.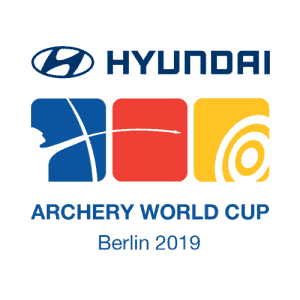 Recurve 
Further to the GB Recurve Team selection process that followed the Bagatir selection shoot 31 March-1st April 2019, and based on continuing to meet internationally competitive scores, the following athletes are selected for the Berlin World Cup:
Women: Eleanor Piper, Kate Dunnighan, Louisa Piper and Lizzie Warner
Men: Tom Barber, Michael Judd, Alex Smith and Keith Harding
This World Cup event is considered to be an important development opportunity for National Recurve squad and Pathway athletes. The purpose of the event is to provide valuable international experience for athletes on an upward performance trajectory towards Tokyo and beyond and to provide an opportunity to achieve internationally competitive scores towards the standards required for 2020.
Compound
Further to achieving internationally competitive standards as required by the Compound programme, the following athletes are also selected for the Berlin World Cup:
Women: Sarah Moon, Bayley Sargeant, Ella Gibson, Susan Corless
Men: James Mason
Berlin is an opportunity for Compound national squad athletes to compete at international level and gain valuable match experience which will stand them in good stead at future major events.
Please note, any selection remains dependent upon athletes continuing to maintain and improve standards as noted in final stage of the Archery GB Selection policy.
The team will be managed by Sarah Smith with Richard Priestman (Recurve) and Andrea Gales (Compound) attending as coaches.
Congratulations to all athletes and we look forward to you proudly representing your country.