During August, the City of Belfast Archers, with thanks to Archery GB, Archery NI, and Migrant Help, delivered a beginners' course for refugees and asylum seekers from Yemen, Saudi, Eritrea and even South Sudan. It was well received with 20 individuals attending at Shaftesbury Community Center in Belfast.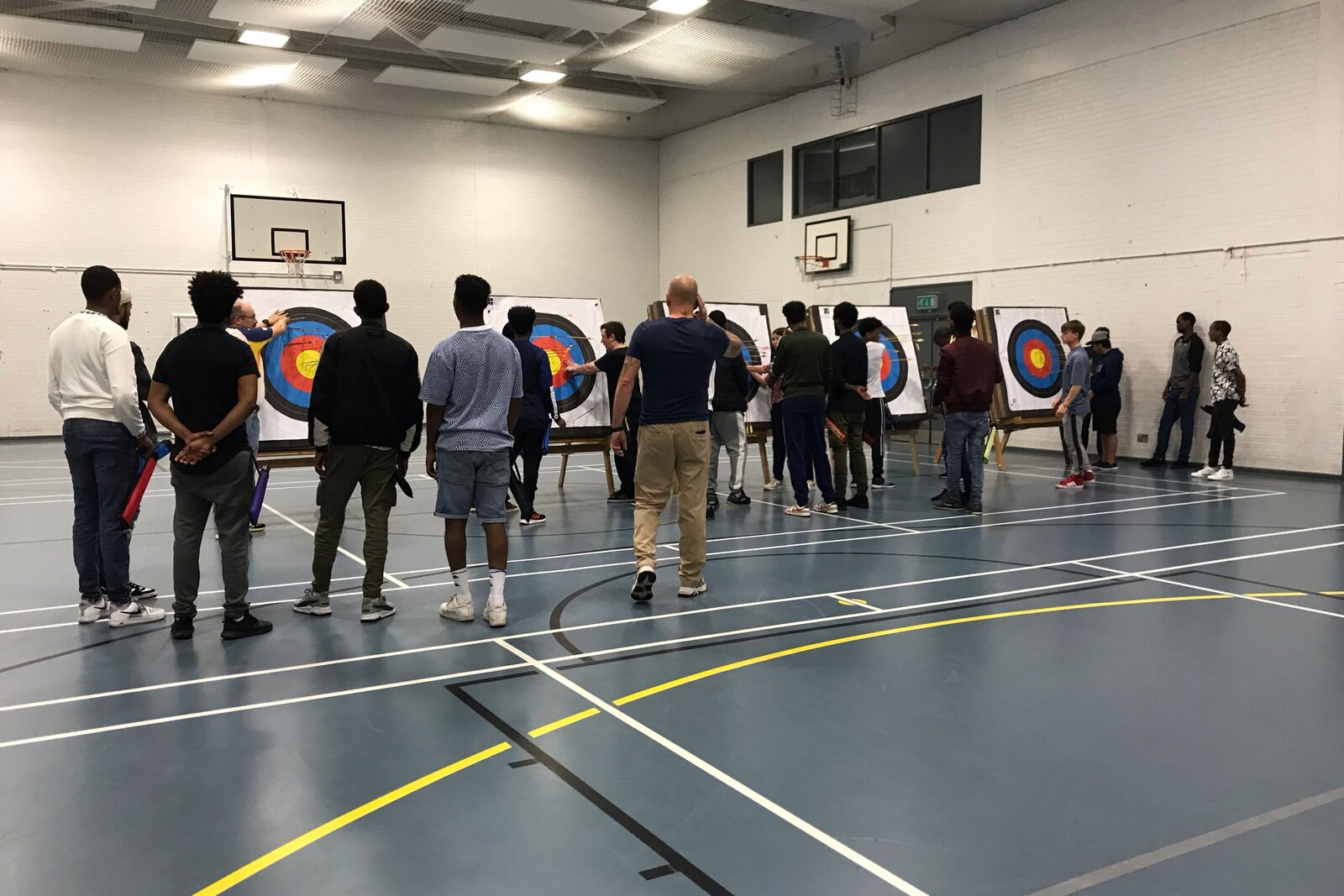 Coordinator Shannon Russell Cowan and volunteers from City of Belfast came together to deliver the first hour and half session aimed at young men invited by the charity Migrant Help. Sessions will continue for six weeks.
"It was one of the most enjoyable and humbling archery sessions I have ever attended," says Lisa Wheeler, AGB's Regional Development Coordinator for NI. "Everyone there really got into the spirit of things, and it didn't take long for a winner to appear in the fun competition to be the first to get gold. We have a really fun and competitive group."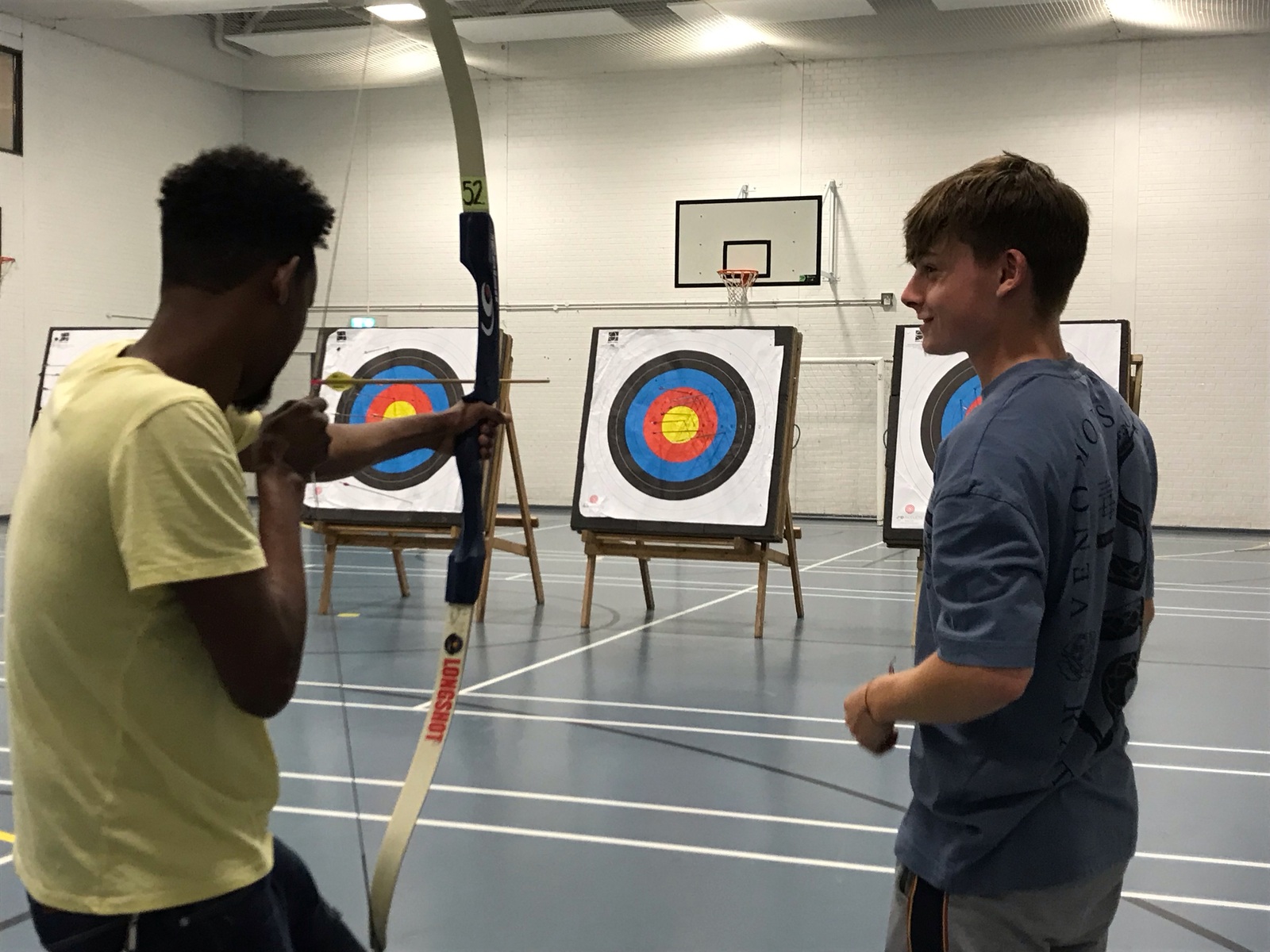 The attendees on the night had similar praise for the event:
Filmon got really into the swing of things: "Archery makes me happy. I need to do more of this. I wish to continue archery like Shannon."
"Very interesting. I got 1 gold, I need more. I have to get 3," said an already-competitive Nageye.
And while Mohamed enjoyed himself, he also had a good suggestion: "I like a lot, but we need music".
One of the concerns in setting up the sessions was that not all the attendees can speak English, but the volunteers and coaches need not have worried as the English-speaking refugees helped the others to understand by working as interpreters.
"It was a joy to see that not only did the refugee group get so much out of this session, most trying archery for the first time, but also our volunteers and coaches," says Lisa. "It was clearly visible that both had so much fun, with quite a few showing some real talent. I can't help but smile. The whole evening just brought so much warmth into a Tuesday evening and made us all think how grateful we are to live here."
The volunteers shared Lisa's joy.
"Robin Hood would have his work cut out here tonight," joked David, and Kevin agreed: "Some were so good that I couldn't even beat them with my own bow. There is some real talent."
Ashley spoke of how much she enjoyed volunteering at the sessions. "I just love seeing the enjoyment they get out of Archery. It's so lovely to see and be part of that."