Today Birmingham 2022 announced women's cricket, beach volleyball and Para table tennis are set to be included in Birmingham 2022, but archery and shooting have been overlooked.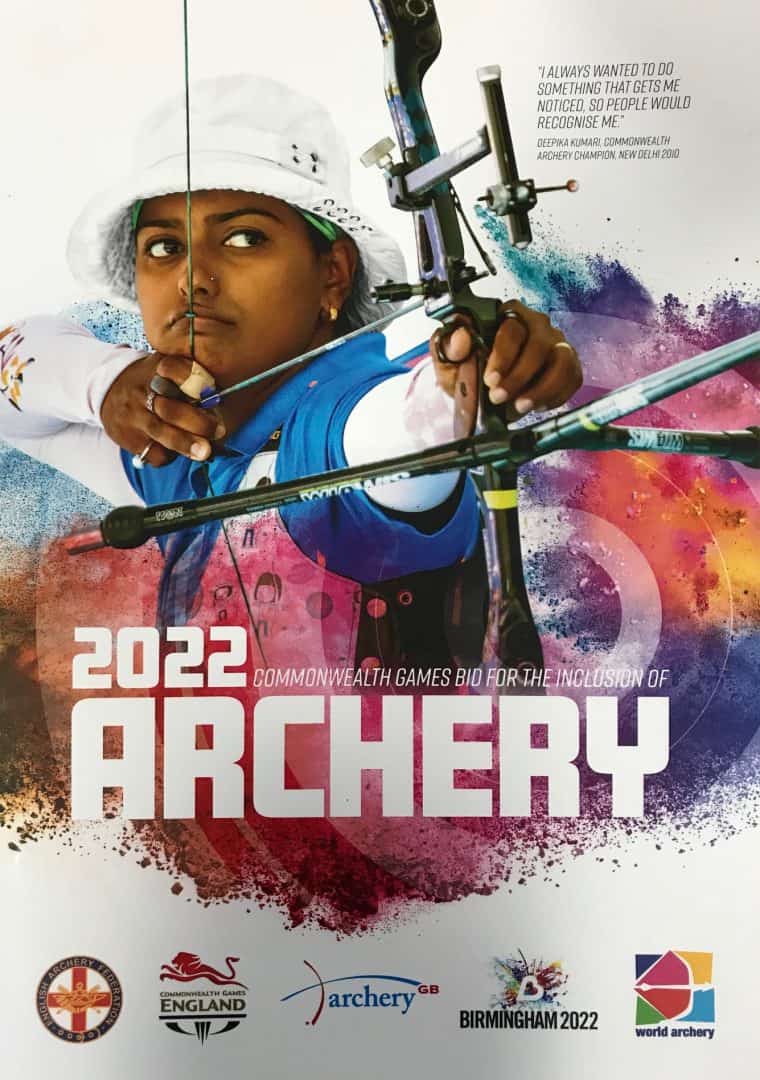 Archery GB delivered their proposal to the Birmingham 2022 panel at the end of last year. They were joined by representatives from World Archery and Archery England, to present a vision that would broaden the diversity of the sport programme at the Games and provide exciting opportunities for the growth of archery across the Commonwealth.
The bid focused on archery's accessibility as a world-class spectator sport, its inclusivity, its wide appeal as a grass-roots activity and delivering a strong post-games legacy.
It also included Aston Hall as a suggested competition venue. Located less than two miles from the city centre - the picturesque 17th-century building and grounds would provide excellent facilities and spotlight one of Birmingham's popular historical landmarks.
Neil Armitage, CEO of Archery GB, commented: Â"We are disappointed that despite a comprehensive bid, full support from our International Federation World Archery and vast support from our archery counterparts in Commonwealth Countries, our case for the inclusion of archery has not been taken up.
Â"We will continue to work with commonwealth countries to develop archery around the world and we'll continue to work with Birmingham and the West Midlands to make archery accessible to more people and capitalise on the excitement a home games brings.
Â"Our vision to get archery in the Commonwealth Games is as strong as ever and we will be reviewing our future strategy."
World Archery secretary general Tom Dielen said: Â"Archery's proposal to Birmingham 2022 featured world-class competition, inclusive sport engagement initiatives and an opportunity to inspire future athletes across the Commonwealth. The committee from Birmingham 2022 acknowledged all of this when they communicated the decision earlier today.
Â"World Archery is disappointed for archery athletes from across the Commonwealth, especially in light of the excellent results and powerful engagement from Commonwealth countries at the 2019 Hyundai World Archery Championships last week in 's-Hertogenbosch. At that event, 25% of the available quota places for the Tokyo 2020 Olympic Games were won by athletes from the Commonwealth, along with several medals.
Â"World Archery would like to thank Birmingham 2022 for conducting a transparent selection process for optional sports and congratulates beach volleyball, women's cricket and para table tennis on being added to the sport programme."