With the announcement that Archery GB's own Robert Potts has been appointed to the prestigious position of International Judge, we sit down with him and find out about his judging career.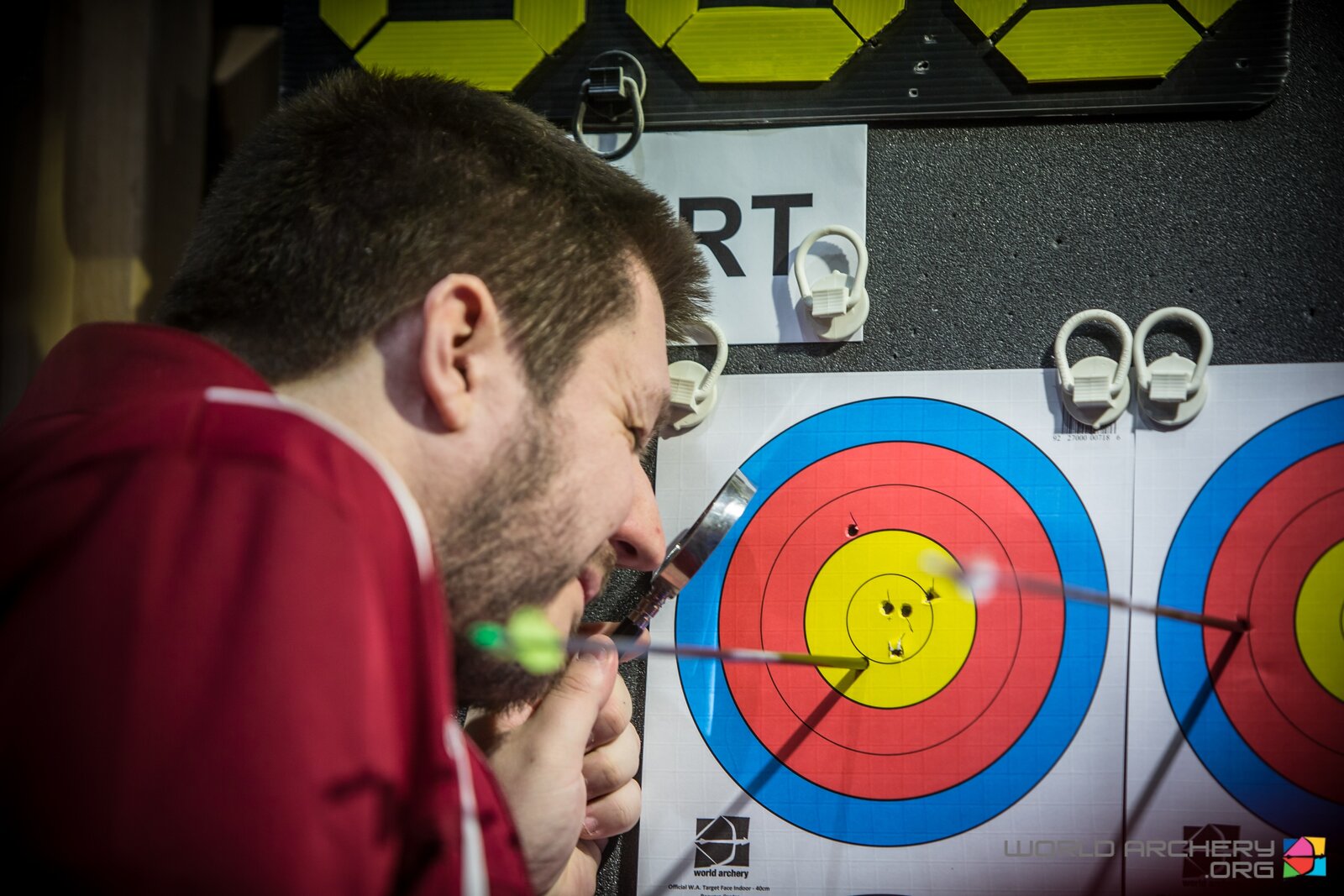 So, why judging?
"It was in the family – my dad and granddad were both Judges so I was around it, could see it happening and hear all the discussions. It was inevitable that I'd start thinking about it."
With such a strong legacy, was there an expectation that you'd follow in their footsteps and become a judge?
"No one suggested I should do it. I was always part of the conversations, learning from them, and eventually I just wanted to become one. There was no pressure.
"I enjoyed going to events. I wasn't great at shooting, so becoming a Judge was a way I could continue going to events and stay in touch with my friends in the archery world. Something I could give back to a community that has supported me that would be better than my shooting."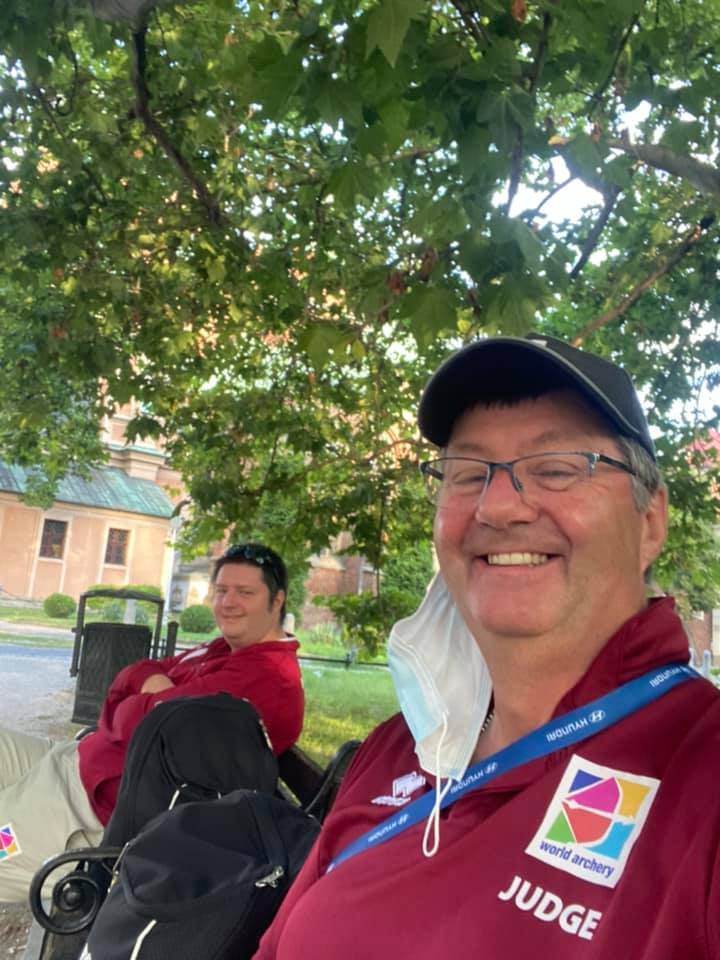 What are the benefits to being a judge of any level?
"I get to work with good people and have learnt a lot from some well-respected national and international judges like Derrick Lovell and others, and I had a great mentor in Paula Golding from Windsor.
"I also get to go to different places, watch friends compete and meet other people who are just as passionate about the sport as I am."
Are judges the most important people on the field?
"No. Definitely not. We are there because of the archers and they are the most important people on the field to us. That's one of the most important points of judging."
Are you paid well to be a judge?
"No. Most Judges buy their own equipment: magnifying glasses, callipers, uniform etc. We give up our own time, use up our own weekends and paid holiday to go to events and judge. If you're chosen to go to an international event, WA will pay for flights and accommodation, and AGB help pay for any international seminars you must attend, but most of it comes out of our pocket. We do it because we love it, not because we get paid well."
What made you move into international judging?
"I saw my dad move forward into working at and judging some big international events. He's been to the Olympics twice, once as Judge and once as Chair. Seeing that made me want to continue, to push myself into going further."
How do you become an International Judge?
"It is a long process. You have to apply to be a Continental Judge after reaching National Judge grade, then International Judge Candidate. At every event you work at over the next few years, the Chair will give feedback on your performance which is sent to the WA judges committee.
"There is a fixed number of international judges allowed at any one point, and Archery GB can only have four full international judges – that's our allocation. So, as people retire, new members are appointed. When there's a space, the WA committee look at all the feedback and decide who they want to appoint. This time it was me."
As we're inching closer to the Olympics, will you be going?
"Well, it's always a possibility. I have to apply to work at shoots in 2023 and still apply in 2024 and then WA make their decisions based on performance and feedback, so I won't know until closer to the time. It is the ultimate goal for every International Judge as it is the premier event for a Judge to work at, and a great experience."
A brief timeline of Rob's illustrious judging career:
1998 – Candidate Judge
2000 – County Judge
2005 – Regional Judge
Late 2012 – National Judge
Late 2015 – World Archery European Judge
2018 – International Judge Candidate
2022 – International Judge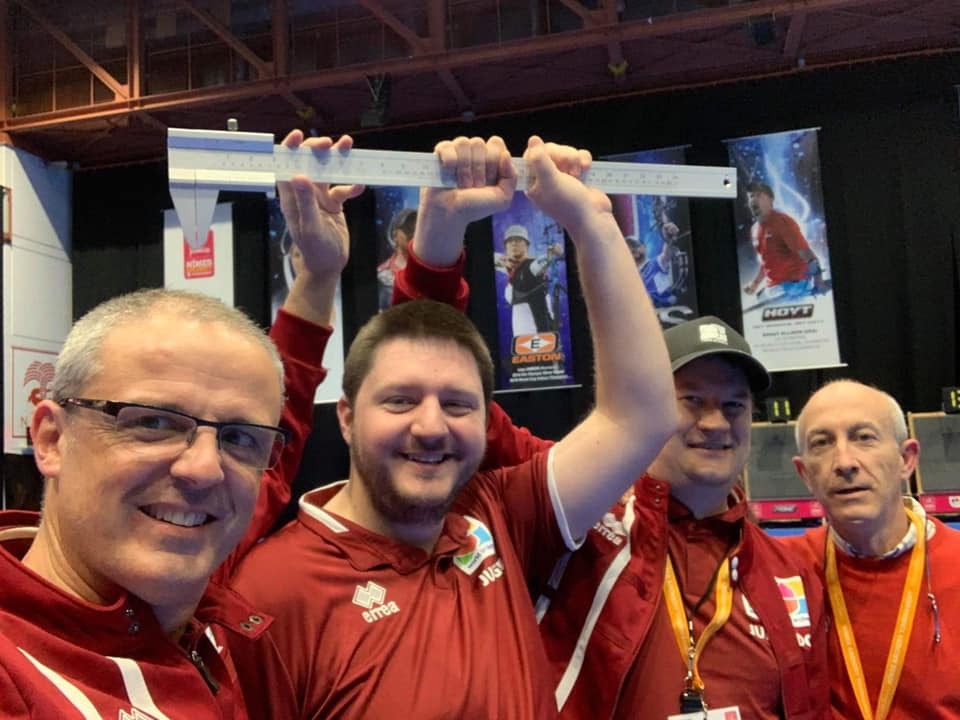 If you've been inspired by Rob's journey and want to follow in his footsteps, Archery GB offers our judges excellent training. Our programme will support you throughout your entire journey as a GB Archery judge, from your first event as a Youth or Candidate judge to whichever tier of judging you aspire to. Every judge is a valued member of our community, whether you volunteer as a county judge or choose to progress to international judging.