There's only one place to be this weekend: Eastside City Park, right next to Millennium Point, for the 2017 Archery GB National Series Finals!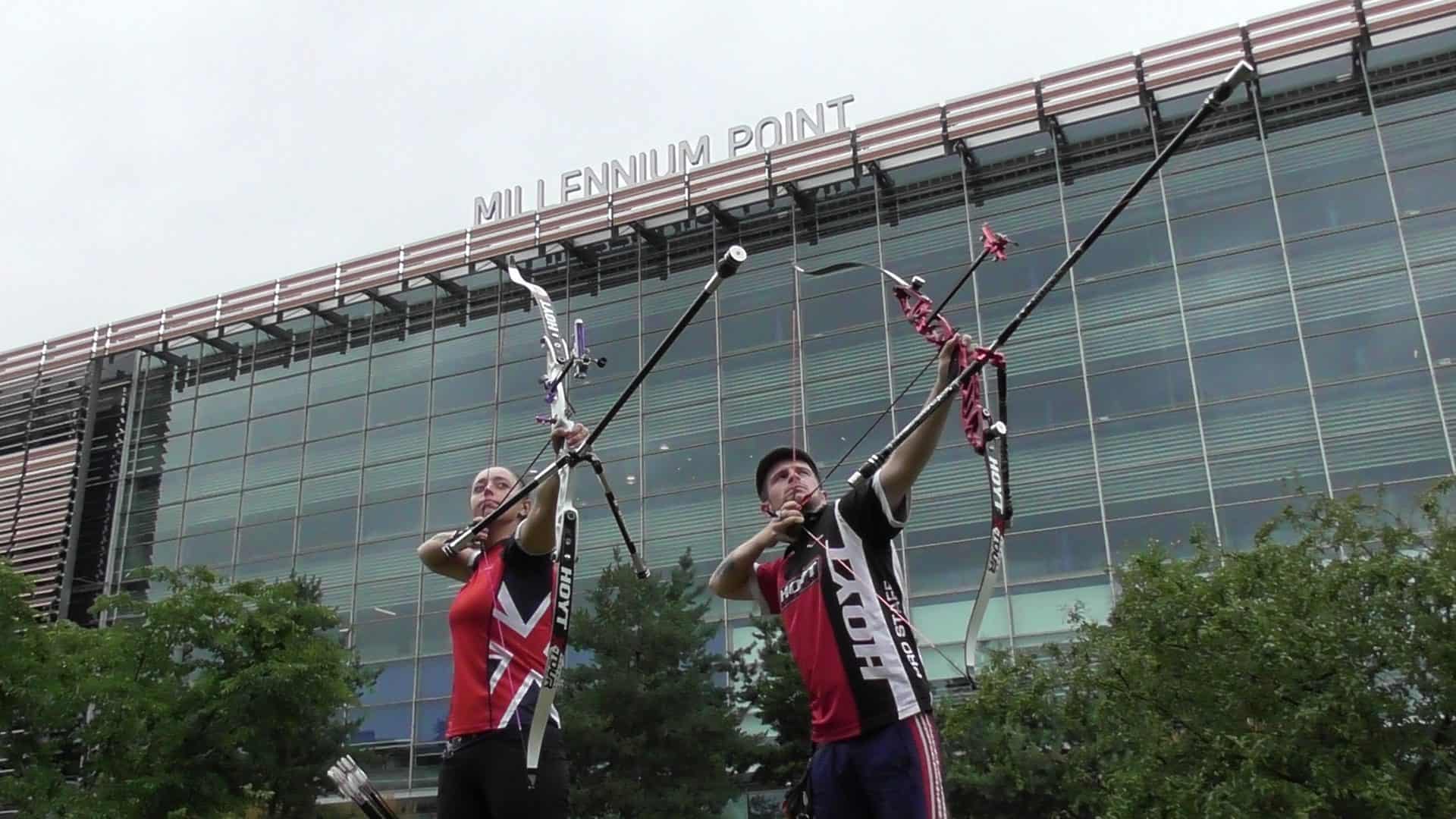 Six hard-fought stages of the Archery GB National Series have boiled down to this: 32 archers going head to head in a bid to be named Britain's best.
The action, which this year is being supported by Birmingham City Council, will be spread over two days. Compounders will shoot on Saturday, with a mixed team exhibition match by our youth athletes. Sunday belongs to our recurve stars and it too will feature a mixed team match by the youth squad.
The format is a head-to-head Olympic/Paralympic-style competition and each discipline kicks off with the quarter finals. The line-ups are:
Compound
Lizzie Foster v Abbie Spinks, Susan Corless v Nat Merry, Lucy O'Sullivan v Sarah Prieels, Daisy Clark v Lucy Mason
Adam Ravenscroft v Mike Kells, Simon Froggatt v Chris White, James Mason v Daniel Tompkins, Carl Richards v James Howell
Recurve
Sarah Bettles v Sarah Smith, Naomi Folkard v Bryony Pitman, Lizzie Warner v Sally Gilder, Jaspreet Sagoo v Johanna Meyer
Tom Hall v Keith Harding, David Timmins v Alex Wise, Patrick Huston v Michael Judd, Jack Masefield v Ashe Morgan
The compound competition starts at around 10:30, with the semi-finals scheduled to start at 14:00. The women's bronze match will start at 15:00 with the gold final at 15:15. The men's bronze match begins at 15:30 with the gold final at 15:45.
Sunday's recurve competition also kicks off at 10:30, with the semis scheduled for 14:00. The women's bronze match will start at around 14:52 with the gold final at 15:05. The men's bronze match begins at 15:18 with the gold final at 15:31.
And you can be part of the action too! It's a fantastic event, complete with a have-a-go - so come along. It won't cost you a penny. Here's everything you need to know to join us:
Event location: Eastside City Park, Curzon St, Birmingham B4 7AP
Nearest rail: Birmingham New Street  14 minute walk
Car: Parking Saturday only Curzon Street Car Park
Parking: Millennium Point accessed via Jennens Road  Link to website
Millennium Point is sign posted throughout the city follow the brown signs.