The 2022 season saw Great Britain skyrocket on the international stage. For a long time, the team has been well established and respected, but last year GB's achievements saw a new high. There was an impressive haul of medals from tournaments abroad, loads of broken records and increased world rankings, and this was particularly prominent across the women of the team.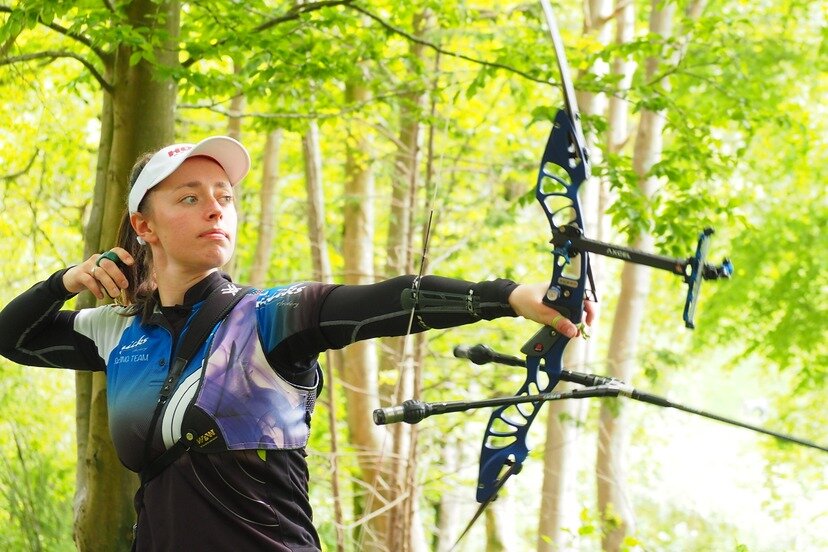 To celebrate National Girls and Women in Sports Day, let's take a look at just a few of the many incredible and inspiring successes of the GB women.
The most recent achievement is by 25-year-old Bryony Pitman. The archer from Shoreham recently earned herself the number one spot in the recurve women's world rankings (though, sadly, as of this morning Katharina Bauer of Germany has taken top spot). Pitman was the first British recurve archer to secure the top rank in the current World Cup-era. Prior to that, retired GB archer Alison Williamson last held the world ranking first place in 1999 (before World Cups were introduced).
"It's so awesome to have had three female world number ones at the same time! I can't speak for the other two but my experience on the team this year has been incredible and I feel really supported by the team around me. Phoebe will have a lot of the same people around her on the Paralympic squad and I think when you have a group that are all wanting to go in the same direction, it suddenly becomes much easier to be successful," Pitman said.
Pitman's trajectory to the top started in April 2022 at the Hyundai World Cup in Antalya where she won individual gold, defeating Dutch archer Laura van der Winkel in the final during a very tense one arrow shoot-off. To add to her collection, she also took away a team gold medal with Penny Healey and Jaspreet Sagoo, and a mixed team silver with Alex Wise.
Just two months later, Pitman, Healey and Sagoo went to Medellin and came back with the silver medal at the fourth stage of the World Cup. Fresh off that high, Pitman was selected for the World Games in the US, where she was able to secure an individual silver medal. She capped off her outdoor international season by taking individual silver at the World Archery Field Championships in Yankton, USA.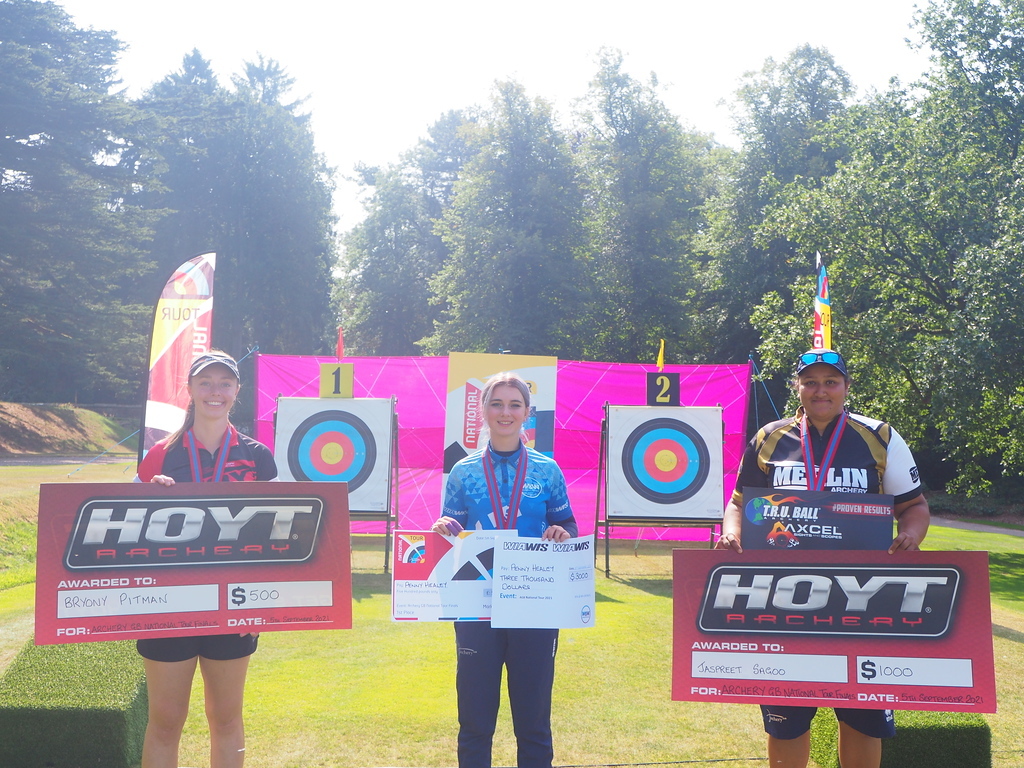 Pitman's female teammates have also been inspiring women and girls everywhere, in and out of archery, proving that anything is possible in sport.
"We might not have so much depth on the women's side at the moment, but the talent we have within that small pool is immense and I hope it can inspire and encourage other female athletes to put in the work to get there too," Pitman told us.
GB also has two other women who are world number one in their categories: Ella Gibson in compound and Paralympian Phoebe Paterson Pine in compound open.
World Games champion, Ella Gibson, has gained an impressive repertoire of achievements in the last couple of years. She took top ranking from Colombia's Sara Lopez, who previously held the spot for a record 1445 non-consecutive days.

GB Para team member Phoebe Paterson Pine has earned herself a place on the able-bodied compound women's team for the 2023 season. She is also the current Paralympic Champion and Para European Champion.

Isabelle Carpenter became the 2022 European Champion after defeating veteran archer, France's Sophie Dodemont. She also won team gold alongside Ella Gibson and Jessica Stretton, the 2016 Paralympic champion. Stretton's place on the team once again proves the capability and talent of para athletes on a competition field of able-bodied archers.
When we asked Pitman what advice she would give young girls and women who want to get into archery or sports, she said: "Find a sport you enjoy, just give it everything and don't be afraid of trying something that's typically male-dominated, either. Being involved in sport at any level can be so rewarding and you never know what opportunities you might get from it."
As it stands, GB has an incredible eight women in the top twenty in each of their world ranking categories:
Recurve Women
Bryony Pitman – 2
Penny Healey – 15

Compound Women

Ella Gibson – 1
Isabelle Carpenter – 19
Compound Women Open
Phoebe Paterson Pine – 1
Jessica Stretton – 5

Recurve Women Open

Hazel Taylor – 3

Compound Women W1

Victoria Kingstone – 5