Our club shop contains everything you need to dress your Start Archery Week event including bunting, feather flags and banners which can be branded with your club's name.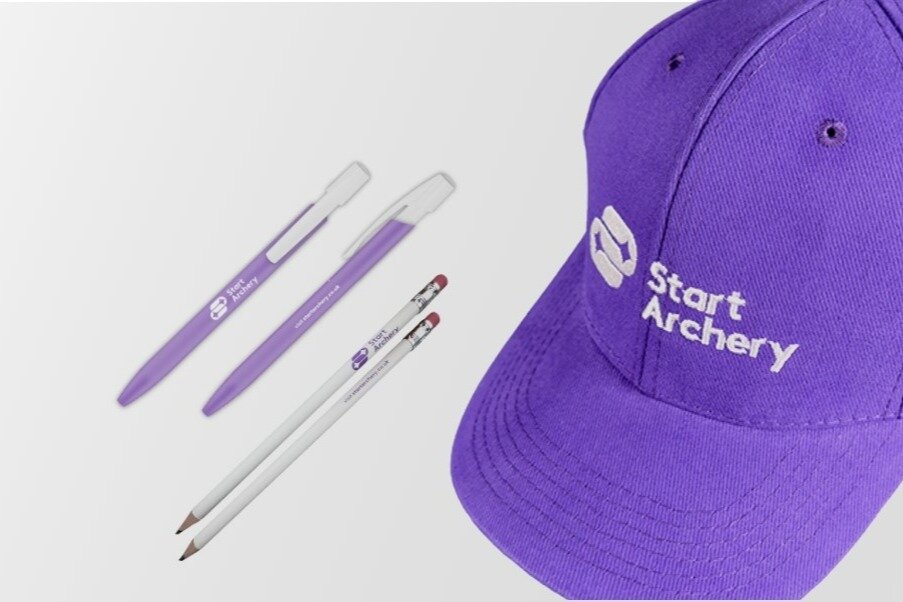 Start Archery Week 2023 will take place from 6-14 May, with clubs and other providers up and down the country welcoming people of all ages to come and try our brilliant sport.
To help you get ready we've relaunched our club shop where you can order favourite giveaway items such as stickers, certificates, pens and pencils. Volunteers can be kitted out with t-shirts and caps and you can even reward all their hard work with one of our volunteer pin badges.
Following feedback from clubs, we've also added postcards which can be personalised to include your club's contact details and logo. And don't forget our posters that will help you promote your event locally.
Sign up to receive £50 off your order (plus free postage!)
To celebrate Start Archery Week we're giving participating clubs £50 to spend on merchandise from our relaunched club shop. Plus, there's no need to pay for postage, because we've got that covered too.
We're also offering Archery Activity Partners and schools £20 worth of kit (and free postage) when you sign up to take part.
How do I sign up to Start Archery Week?
Archery GB clubs, please register your event details on the Club Management System (CMS) and make sure your event has 'Make Public Event' selected. This means your booking is shared in the Open Active platform ensuring maximum online promotion of your hard-planned events.
To access the CMS, log into the members' portal as a club admin or super admin and select 'Access AGB CMS' and then follow the steps in the webinar below. We've added timestamps on YouTube so watch the video there and jump to the relevant bit if you're short on time.
If you would like any extra support setting up your club on the CMS, or to add your Start Archery Week event details, please contact your Regional Development Officer.
Even if you are not an Archery GB club, you're also invited to join in with Start Archery Week! Please register your event details here.
Clubs and organisations that have registered the details of their events will be sent a discount code to use in our club shop.
Start Archery Club Shop
We want organisers to be able to choose which items will suit them best by using the discount code against the total order price.
Codes can be used once and must be used before Monday 24 April to qualify for free shipping and to ensure items are produced and despatched to the organiser in time for the event.
When ordering, you must enter the name of your organisation exactly as it appears on your Sport:80 club record, or your event registration.
Please make sure you select START ARCHERY FREE SHIPPING from the Shipping box towards the bottom of the order form.
Sign up competition!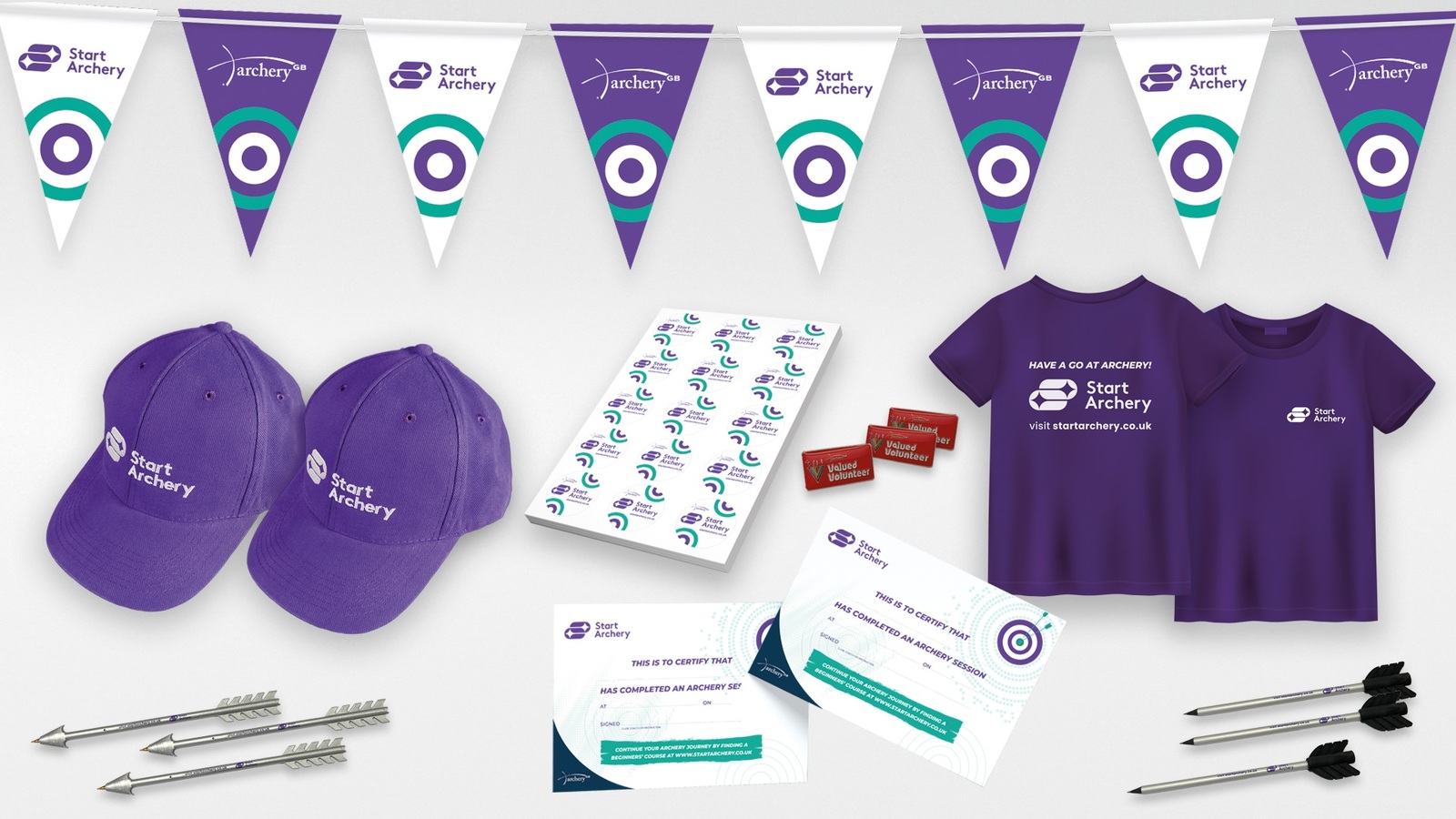 All Archery GB clubs who register their Start Archery Week event details before 14 March will be entered into a competition to win an extra bundle of Start Archery Week merchandise worth over £125!
The bundle contains all the essential Start Archery kit: stickers, certificates, volunteer badges, bunting, a couple of caps and t-shirts (in sizes chosen by you) and arrow pens and pencils.
Jude Handley, National Development Manager, said: "Start Archery Week has introduced thousands of people to our amazing sport. For 2023 we want to continue offering clubs branded merchandise to help you publicise your event and reach even more potential new members.
"We recognise with the increased cost of living that many clubs are struggling, which is why we're offering all clubs £50 towards their event. All of the items are branded 'Start Archery', so they're suitable to use throughout the year at beginners' courses and have-a-go's once Start Archery Week has concluded."
If you're not able to run a Start Archery Week event this year, clubs can still order from the club shop so you have everything you need for your next beginner's course or taster session.