Four teams went head to head today to decide who would be the 2018 ontarget competition champions. And, after some spectacular shooting, the title went to CMO Bowmen of Surrey.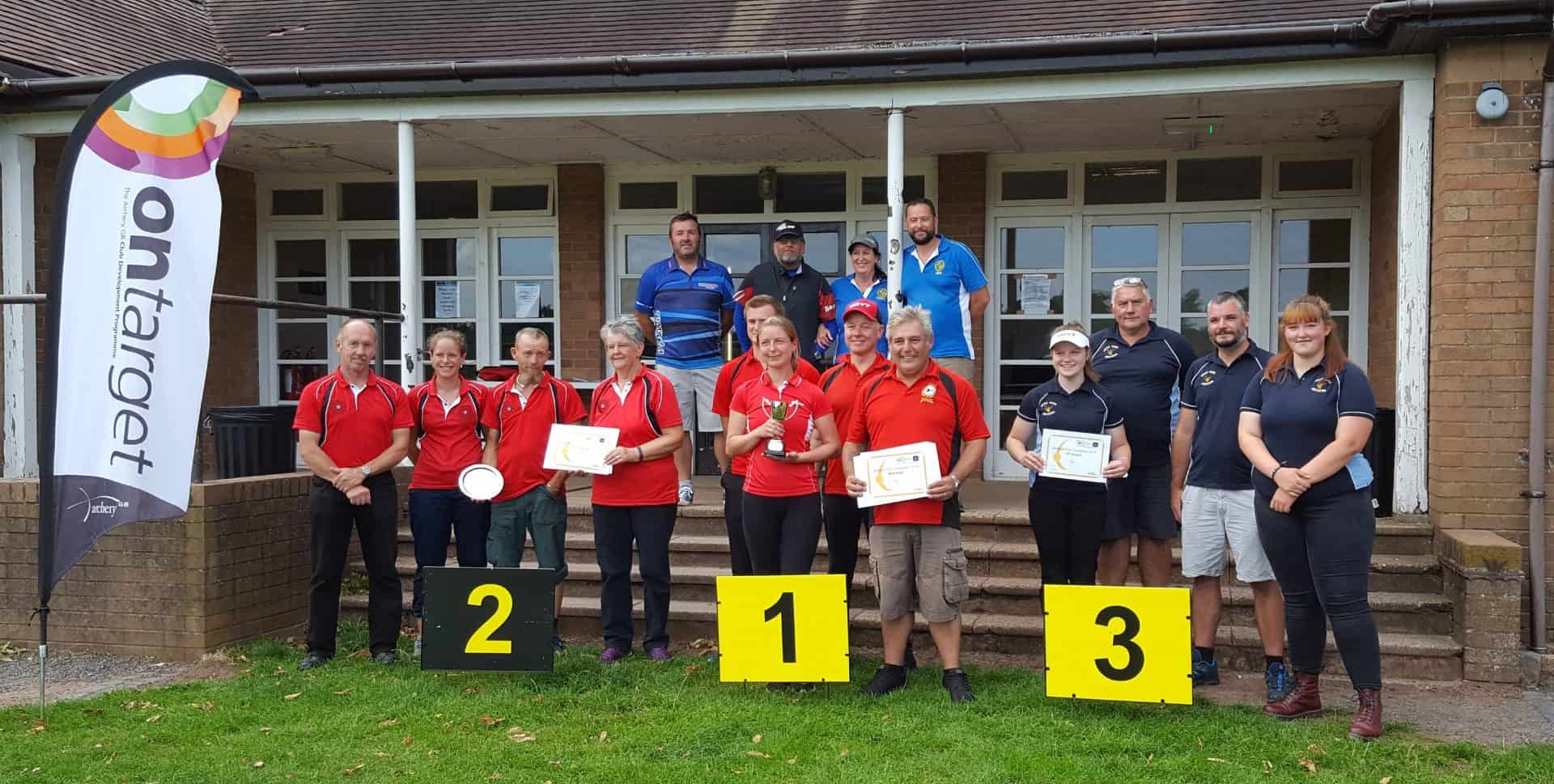 Its team - Yulisa Larkins, Antony Wood, Andre Labuschagne and Martin Walton - beat Redhill archers 14-7 to take the title.
Earlier this year, 28 clubs from all around the UK signed up to see if they could make the finals. Matches were played home and away, giving clubs the chance to get to know each other, make new friends and test themselves against archers they might not have come across before.
Over the weeks, those 28 clubs were whittled down to four: CMO, Redhill from Worcestershire, Gloucestershire's Deer Park Archers and Burton Joyce Archers from Nottinghamshire.
Each team, with two recurve and two compound archers, shot three rounds of two dozen arrows with archers scoring points in a team, pairs and individual rounds.
In the semis, Redhill Archers saw off Burton Joyce Archers, while CMO Bowmen beat Deer Park Archers in the other semi-final. Deer Park went on to claim third place, beating Burton Joyce 12-9.
Arran Coggan, Clubs and Facilities Manager, watched the action. He said: Â"The finals event went smoothly and I thank all the archers and clubs involved in this year's competition. This was our fifth year so it is well established and everyone enjoyed themselves. It's a fantastic competition to be involved in and I encourage more clubs to take part in 2019!"
For more information on the ontarget club competition click here.