Archery GB has 15 new Session Coaches following on from a Coach Presentation Day held at Thirsk Bowmen on 19 September 2021.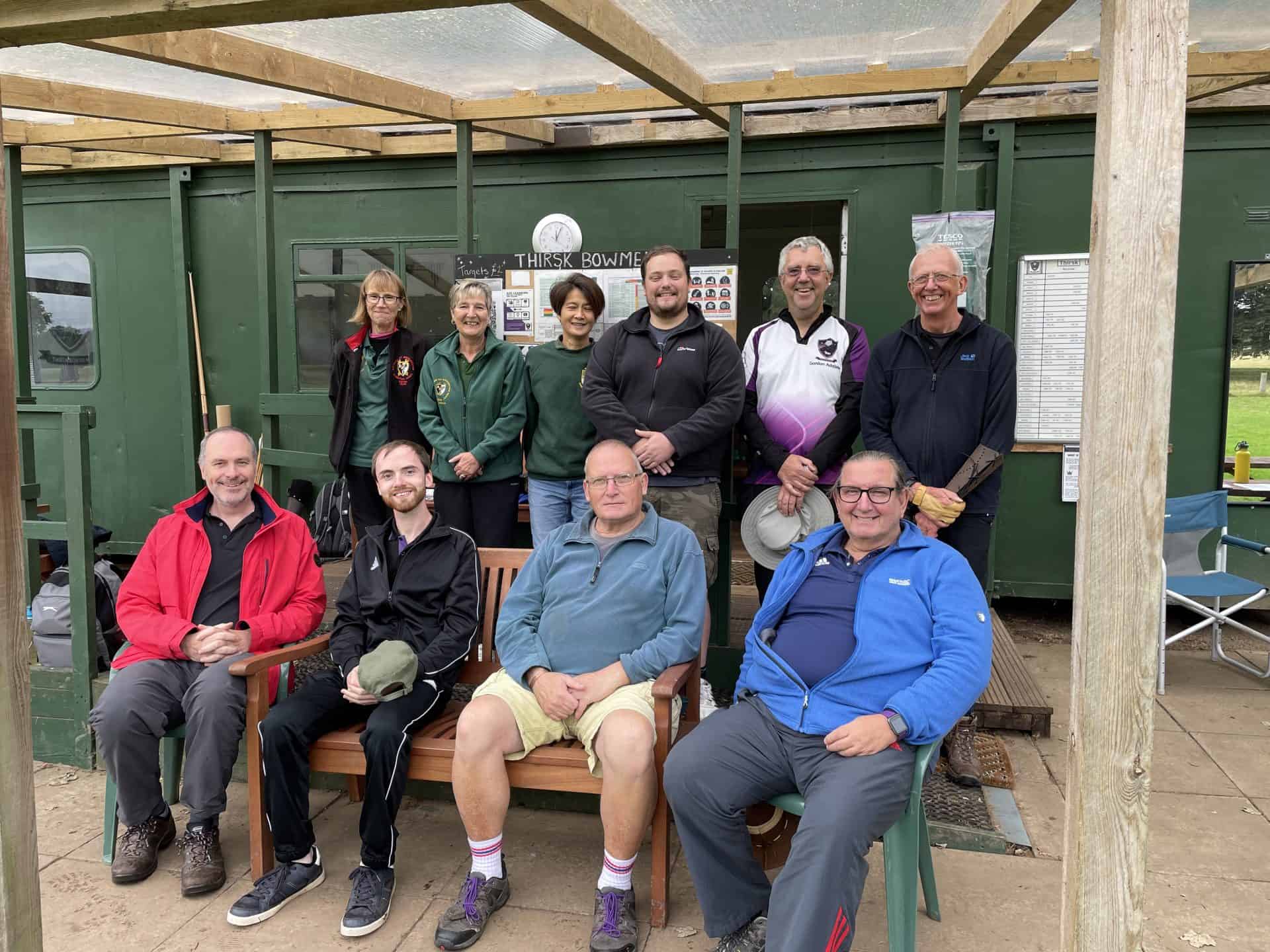 Congratulations to the new Archery GB Session Coaches!
Heather Yates and Karen Hunt (both from Archers of Bridlington and Burton Agnes)
Paul Clapham, Phil Goodison, Roger Smart and Gordon Addison (all from Thirsk Bowmen)
Kwan Cheng (Whitby Company of Archers)
Ian Eastwood (Bowmen of Adel)
Andy Monger (St Georges, Harrogate)
Tracey Leverett (Riverside Archers)
Gregory Plews and Chris McGrath (Heugh Bowmen)
Brian Hayes (Hertford Company of Archers)
Steve Aitkin (Beacon Archers, Penrith)
Stuart Ford (Tynedale Archers)
Coach Developers who led the presentation module were Danny Cameron and Andy Arnold, and were assisted on this and the previous 'Using Your Coaching Skills Day' by Thirsk coaches Linton Austen (L1), Thomas Keane (L2) and Tanya Nightingale (L2).
Danny (shown above, seated far left) commented: Â"It's a great testament to the determination and tenacity of all these candidates to have completed all the course components during challenging times for both archery and for coaching, but we're looking forward to seeing how they will each go on to make a positive difference in the sport."
How to become a Session Coach
Want to join them? Click here for Session Coach booking details and information.