As the seasons begin to change, many clubs will be considering ways to bring archers safely back into the indoor range.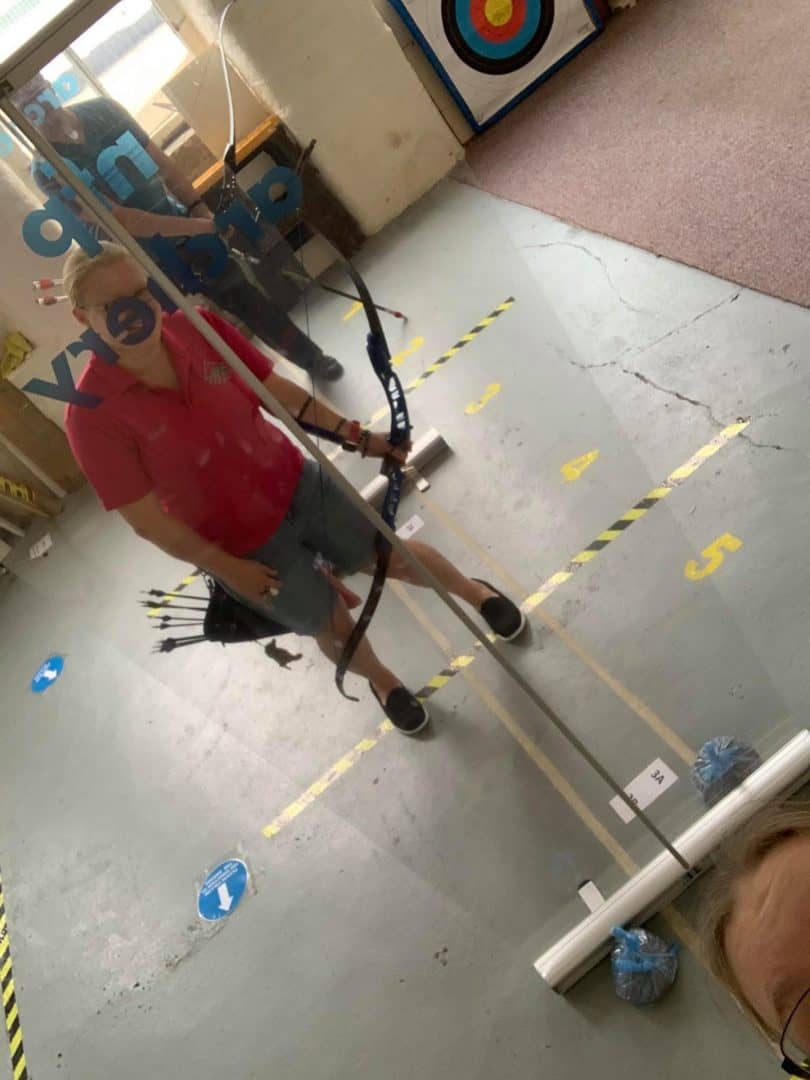 Helen Woodcock, treasurer of Pennine Archers and owner of NFP Archery in Linthwaite, West Yorkshire, has had a busy few weeks transforming the club's indoor space. She said: Â"We bought screens from a company called Solopress. They were ordered and delivered within three days, complete with printing of our requested lettering for a small extra charge. The screens are transparent and can be cleaned easily between sessions.
Â"The archers who have shot with them in place found them completely unobtrusive and reported no interference with their shooting at all, and felt they would give them greater confidence when shooting on the line with others outside their 'bubble'."
Before opening, Helen and the team did an in-depth analysis of feasibility and, as a result, put a number of things in place to meet the government regulations to ensure archers could shoot in the safest environment possible, including:
A detailed risk assessment which is reviewed every time archers are at the range
Reduced numbers of people on the range
A queuing system in the corridor for entry into the range
Archers are asked for a current contact number before shooting in case it is needed for contact tracing. These records will be destroyed after 21 days
A one-way system for entry to the range, around it, and for exit so that at no time should one archer come within two metres of another. This has involved creating an extra internal doorway
Temperature checks for everyone entering the range
Hand sanitiser stations
Archers have an allocated shooting lane, place for their bow, and a seat when waiting for their detail to shoot
Archers are asked to bring their own target faces. Target pins are provided and sterilised between sessions
Arrow collection has been arranged in a staggered layout to allow social distancing
Archers are requested to wear face coverings when not actively shooting
Everything that could be removed from the range has been removed and a fully sanitisable partition constructed where removal of fixed features couldn't be achieved, making the area fully- and easily cleanable at all times
The usual chairs have been removed and replaced with plastic garden chairs that can be wiped clean. There are clear screens between chairs in the waiting area
All sessions are timed with an interval between sessions to allow surfaces which have frequent contact to be sanitised between sessions
All sessions are supervised by a non-shooting archer who has a dedicated 'safe' area which is fully screened. They also have PPE if they need to enter the range
There is no rubbish disposal in the range
Toilet facilities are available and cleaned at least daily by the landlords of the property
These measures are a good example of how we can all keep shooting safely indoors. Archery GB also recommend that clubs refresh their knowledge of the Return to Archery Phase Two guidance before making any changes, and keep an eye on the latest Covid-19 government advice.