Huge congratulations to Dave Jones of Chippenham Archers, who helped coach Jo Frith to Paralympic glory. He has been voted BBC West's Unsung Hero of the Year!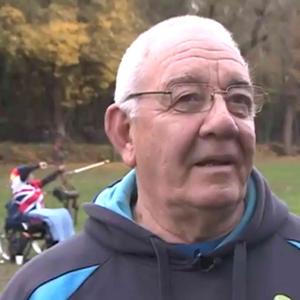 Dave, who has dedicated the last 20 years to the club, has coached more than 600 archers, including internationals like Jo who won gold and silver medals in Rio. Their ages range from 10 to 70-plus and they include adults with learning difficulties. He has also produced learning aids for those with hearing impairments.
As well as that, he also maintains the club and equipment and helps keep the range open seven days a week.
Jo said: "He was the first person I thought of when I looked down at my medal. I thought, 'this is not my medal - this is mine and Dave's medal.' He helped me get this and I am so proud to be associated with him."
Pauline Burfitt said: "He loves helping people. It doesn't matter if they are at the top of their game or just coming into the sport."
And Dave's verdict? "If you can help somebody and suddenly that light comes on, you can see it in archery when they make that sweet shot. Whether it be at international level or ordinary level, when archers are coming off the course they have that buzz. That keeps me going."
It also means that his name goes forward - with all the other regional winners - to the national competition. The overall winner will be announced on the BBC's Sports Personality of the Year programme, live on BBC One on Sunday, 18 December.
You can see the moment he received his award here.
Follow us on:
Instagram: archerygbofficial
Facebook: Archery GB
Twitter: @archerygb