Jess Stretton and our compound women's team both won silver at the World Archery Para Championships in s'Hertogenbosch today, putting Britain fourth in the medals table and adding to the gold and bronze won by our VI athletes.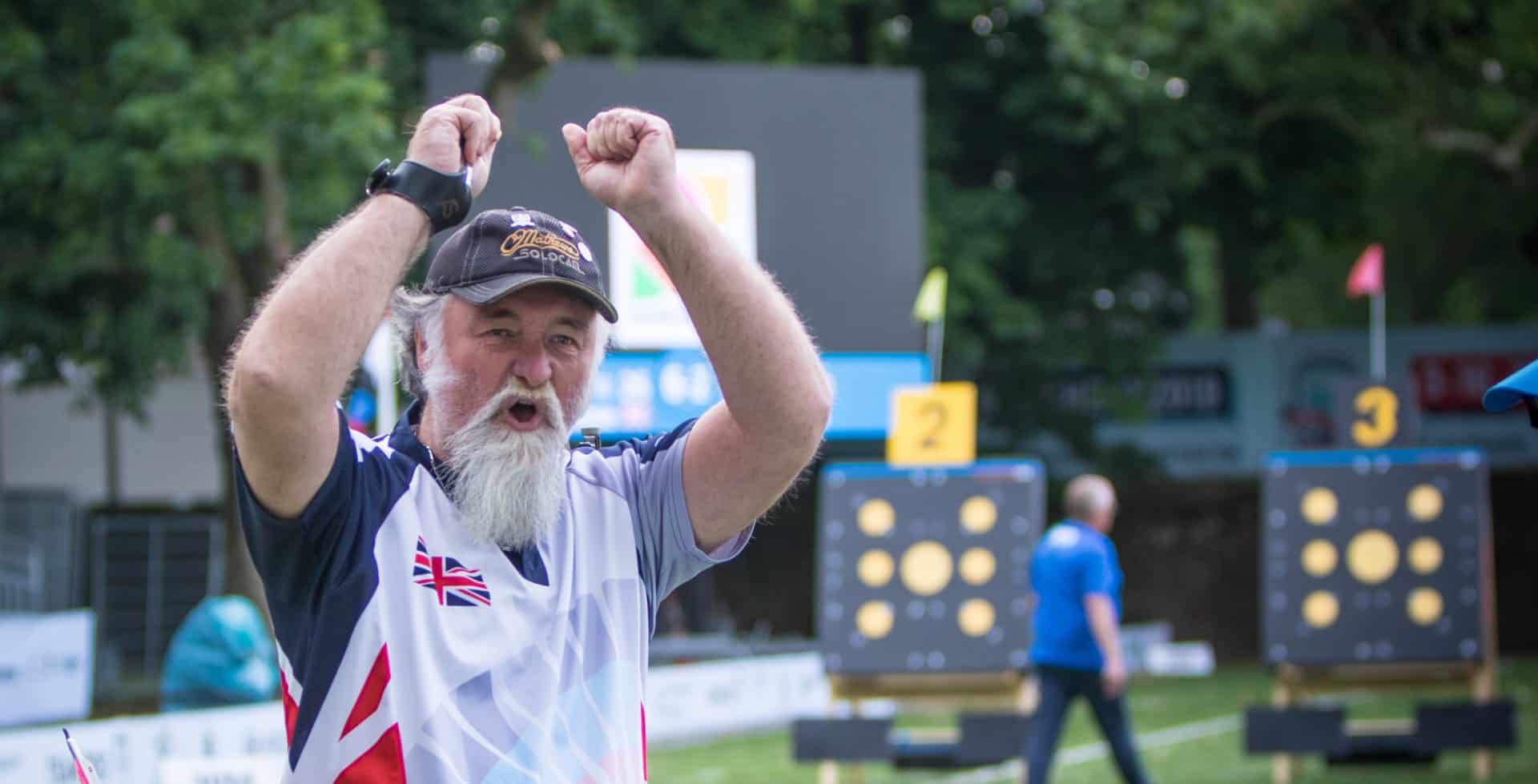 The team of Jess, Jodie Grinham and Phoebe Pine breezed past Brazil 233-203 and Italy 230-224 to book a title showdown with China. Britain took first blood and the second end was tied. Then China edged ahead and finished with three Xs to take the title.
Jess was also shooting for her first compound title after switching categories from W1. She set a new world record as she swept past Nako Hirasawa of Japan 139-132, Italy's Giulia Pesci 143-141, Sevgi Yorulmaz of Turkey 143-138 and Italian Eleonora Sarti 148-137 to book a title showdown with Singapore's Nur Syahidah Alim. And it could not have been closer. Both athletes finished the match on 141 points, forcing a shoot-off. Both shot a nine - but Alim's arrow was marginally closer to the centre, handing her the title.
Earlier this week, Steve Prowse retained his VI 2/3 title in style and Nicholas Thomas took bronze.
Steve saw off Belgium's Johan Vandensteen 6-0 before beating teammate Phillip Tranter - who had earlier defeated USA's Mark Schrand. He faced Giovanni Maria Vaccaro in the final and made short work of the Italian, winning 6-2.
Nicholas beat Norway's Anette Londal 6-2 but was edged out of his chance of gold in a shoot-off against Vaccaro. That left him facing Phillip and he took the medal with a 6-0 win.
VI 1 athletes Richard John Nicholl and Stuart Rodgers both reached the quarter finals. Stuart beat Australia's Hazel Hockley 6-0 before losing 2-6 to top seed Ruben Vanhollebeke of Belgium. Richard fell 4-6 in a tough battle against Jordi Casellas Albiol.
Compounder Nathan Macqueen reached the individual quarter finals. He defeated Australia's Jonathon Milne 147-144 and Italy's Alberto Simonelli 143-141 before falling 143-148 to top seed Matt Stutzman. John Stubbs beat Leos Bartos of the Czech Republic 145-141 and Thailand's Comsan Singpirom 141-140 but lost out to Alisina Manshaezadeh of Iran. Singiprom had earlier ended Jamie Harris's hopes.
Recurver David Phillips beat Megahamulea Gadara Sampath Bandara of Sri Lanka 6-2 but lost by the same margin to Qin Jieneng of China. Paul Browne was beaten 7-3 by Jahan Musayev of Azerbaijan. Hazel Chaisty beat Marketa Sidkova of the Czech Republic 6-2 but was denied a place in the quarter finals by Russian top seed Svetlana Barantseva. Tania Nadarajah was beaten 6-4 by Korea's Jo Jang Moon.
In the W1 categories, Victoria Rumary beat American Lisa Coryell 122-114 but was denied a semi-final place by China's Minyl Chen. Victoria Kingstone saw off Tereza Brandtlova of the Czech Republic 113-107 but fell to Chinese top seed Jing Liu. John Cavanagh defeated Italy's Daniele Cassiani 129-128 but lost 120-128 to China's Guifel Han. Martin Saych beat Korean Koo Dong Sub by a single point but his hopes were ended by Russia's Aleksei Leonov.
Our mixed teams were in action and all reached the quarter finals. Compounders Jess Stretton and Nathan Macqueen beat Canada 157-148 but were denied a place in the semis when they lost a shoot-off against Russia. Recurvers Hazel Chaisty and David Phillips beat Turkey 5-3 but fell to China and the W1 pairing of John Cavanagh and Victoria Kingstone were defeated by Russia.
You can find all the results here.
Above: Jess Stretton. Picture: World Archery