Under a banner of clouds and against chilly winds, the GB women's recurve team took silver in the European Games Qualifying Tournament at Lilleshall on Thursday afternoon, winning a team quota spot for GB.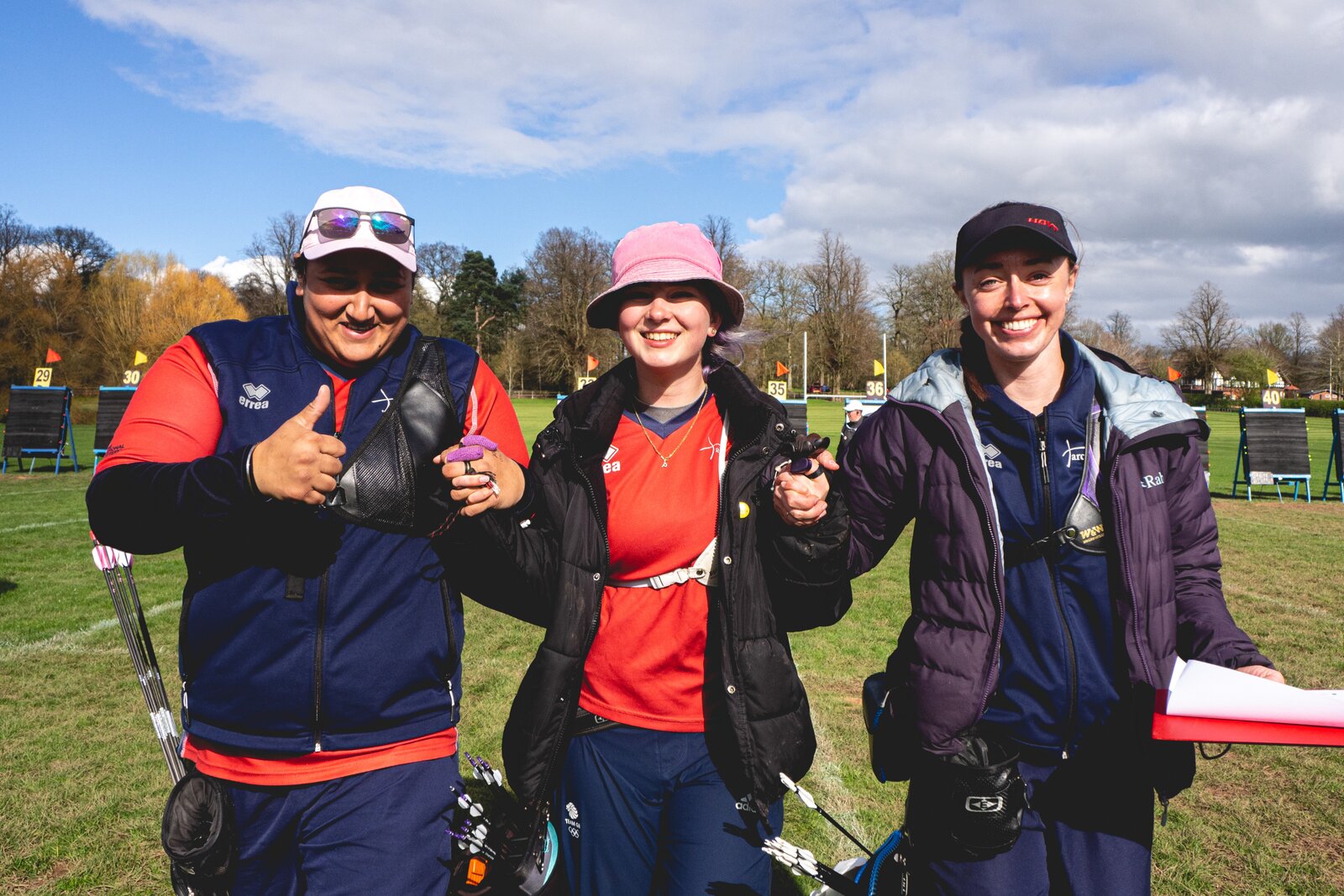 After they triumphed over Ukraine 6-0 to head into the final, Bryony Pitman, Penny Healey and Jaspreet Sagoo started boldly, taking the first end, but unfortunately the French women triumphed, winning 6-2.
Their hard work secured a team spot for GB women's recurve at the Games in Krakow, Poland this summer. The Games, which is one of the biggest multi-sport events in the world, bringing together around 7000 athletes competing in 29 sports, is also an official Continental Qualifying Tournament for Paris 2024.
So far, GB have won Recurve Men's Team, Recurve Women's Team and Women's Compound Individual quota spaces, which puts us in a good position ahead of the Games. Tomorrow brings the chance of winning a Compound Men's Individual spot, too.
Find the full set of results on Ianseo.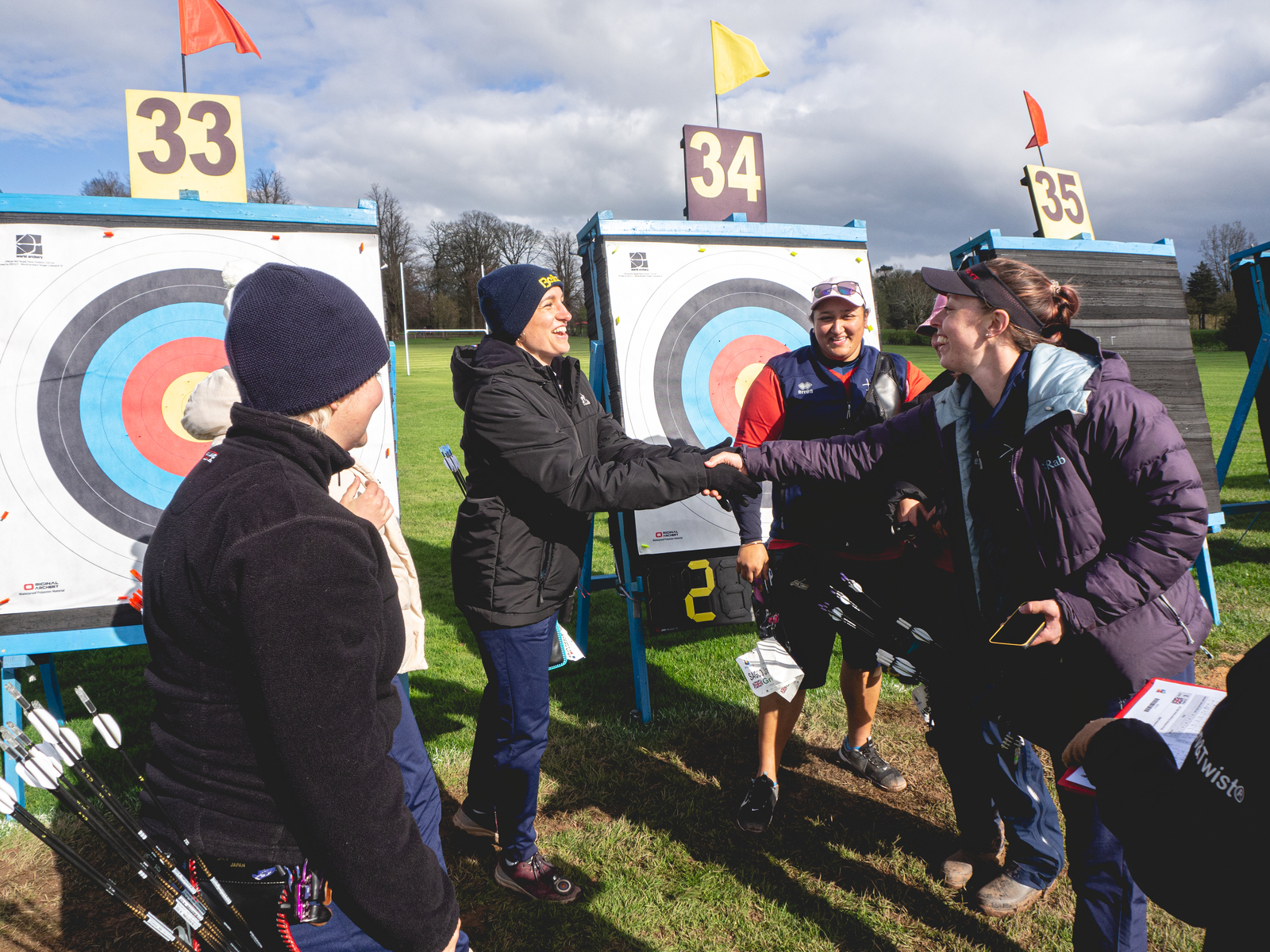 Ella Gibson and Penny Healey triumph at the Grand Prix, winning their semi-final matches and heading into Saturday's gold-medal matches.
During the Thursday morning session, where many archers struggled with the wind, 48 male and 30 female compound archers were whittled down to just 8, who go forward into the finals up at Lilleshall's beautiful Orangery on Saturday.
For the GB men's compound squad, the day was hard, with many archers going out in the early rounds.
Jamie Harris lost in the first match 144-149 against Domagoj Buden of Croatia, and Carl Richards fought hard against Quinten Van Looy of Belgium but lost in straight sets, 142-145. Neil Bridgewater was taken out of the competition by Norway's Sander Figved, with a final score of 138-143.
The second match saw GB lose Dillon Crow, who was knocked out by Israel's Shamai Yamrom, 139-146. Adam Carpenter was the next to go, losing 142-147 to Jozef Bosansky of Slovakia, which left just Kai Thomas-Prause going through to the next round.
Kai continued to hold off his opponents, making it through the knockout stage and into the quarter finals where he lost against Josef Bosansky 144-149.
Four GB women entered their knockout stage before quarter finals, but sadly only one moved on. Phoebe Paterson Pine lost against Estonia's Lisell Jaatma, 124-142, and Grace Chappell was taken out by the Czech Republic's Martina Zikmundova, 137-139. Lizzie Foster took her match against Marcella Tonioli of Italy right through to a tense shoot off, but sadly lost.
Alone, Ella Gibson moved onto the quarter finals, beating Hallie Boulton of Spinners Mill Archers and storming into the semi-finals, where she took on Andrea Robles from Archery Dream Club in the Philippines and won 145-143, meaning she will face Mariya Shkolna of Luxemborg in the gold-medal match.
Afterwards, a smiling Ella said, "I'm really happy to start the season like this. It's always tricky, the first outdoor tournament of the year … But it gives me a good idea where I'm at at the start of the season and a few things I might want to work on before I go to Antalya."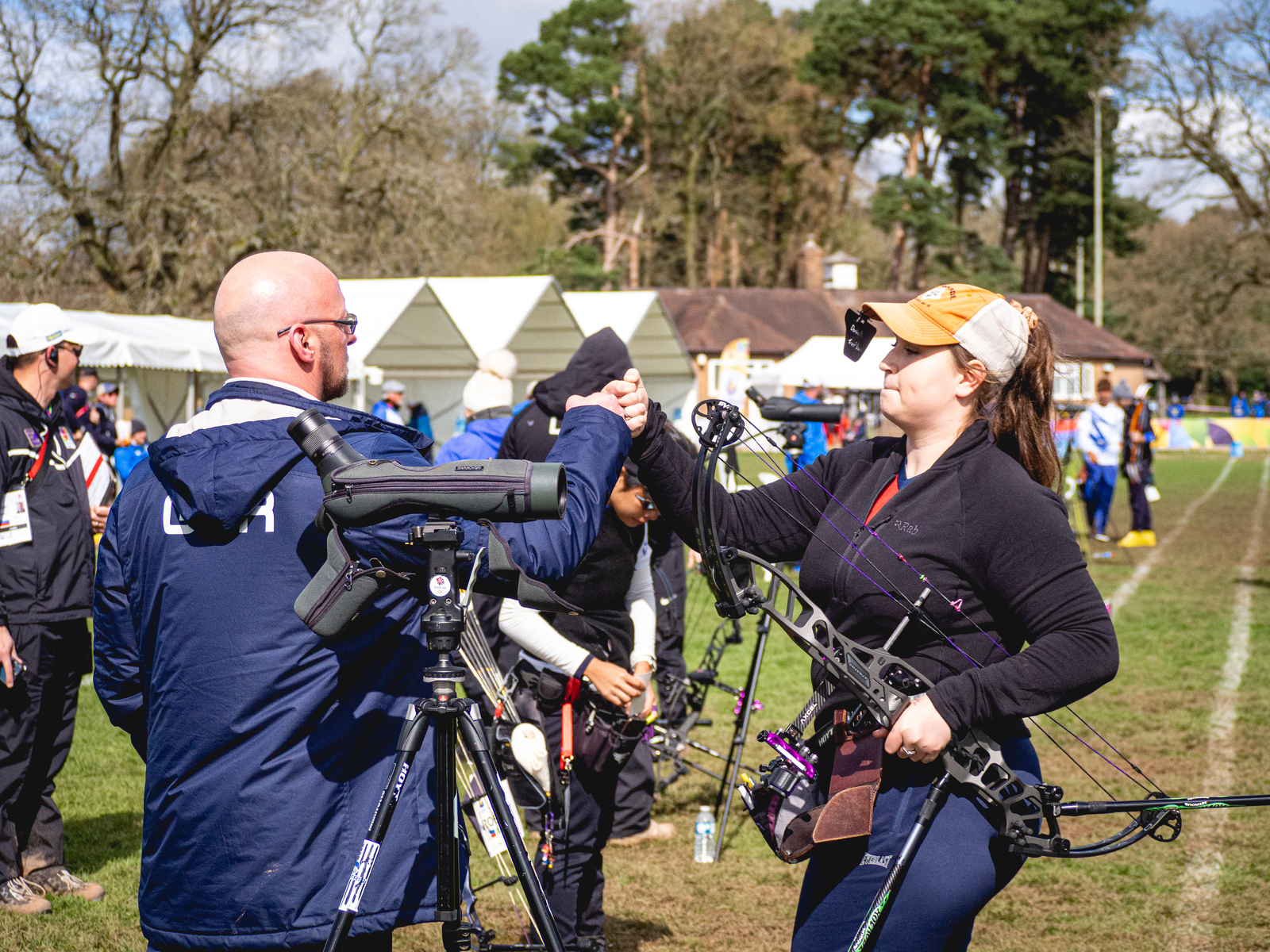 Find the full set of results on Ianseo.
The Finals will be livestreamed on Youtube this Saturday morning. Click the links below to be taken to the streams.