Michael Judd, Patrick Huston and Tom Hall put on a blistering performance in the team event at the European Grand Prix - and came within a hair's breadth of claiming a medal.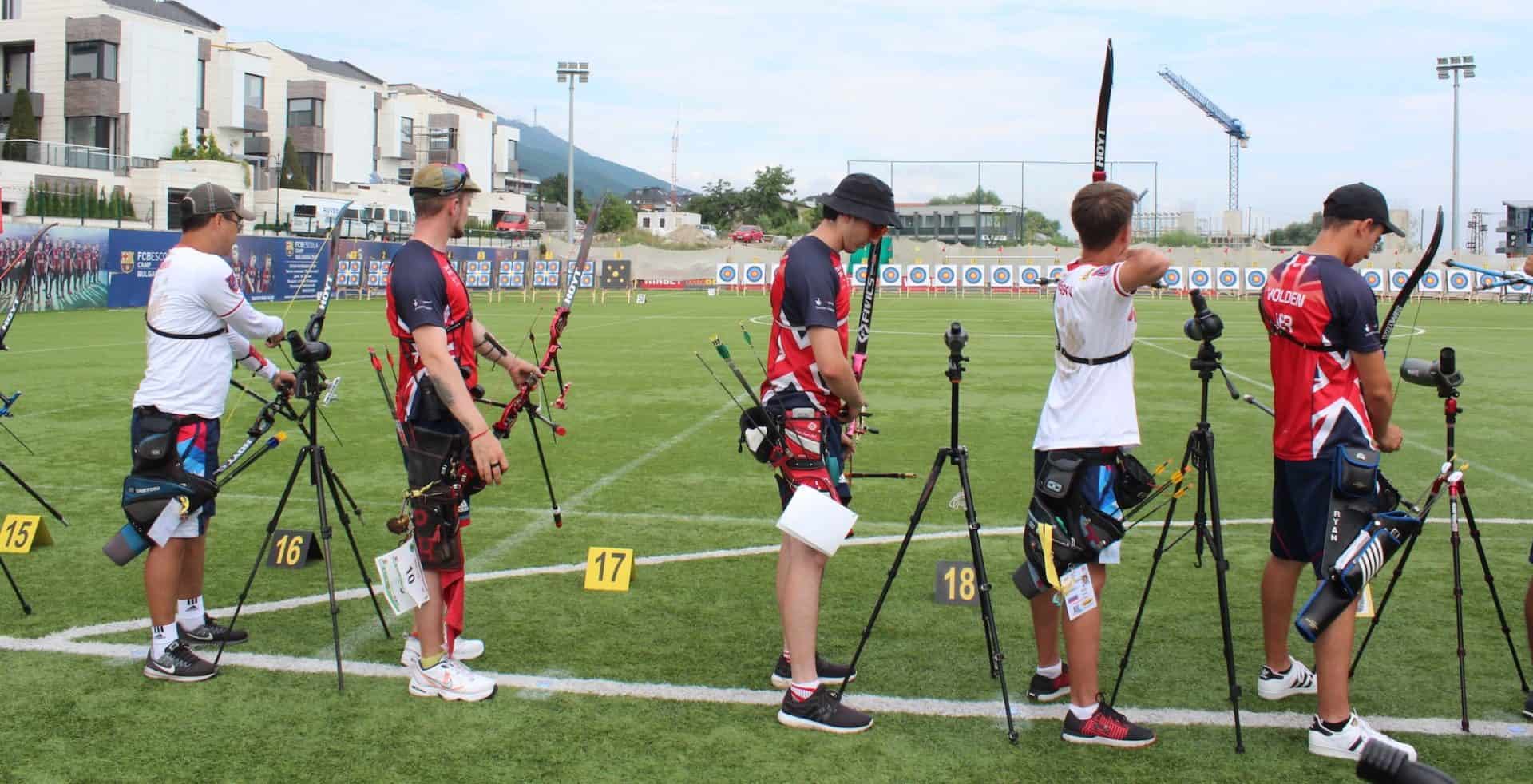 They were among nine British recurve archers who travelled to Sofia in Bulgaria for the event. Being seeded sixth gave them a bye into the last 16 where they beat Latvia 6-0 and the Netherlands 6-2. Losing a shoot-off against Belarus in the semi-final put them into the bronze medal match where they faced Russia - and it was so close. Russia took the early advantage but the British trio pulled back in the second set. The third set was tied but the Russians snatched the fourth and the medal.
Michael was also in action with Kate Dunnighan in the mixed team competition. The 11th seeds beat Latvia 5-1 and the Netherlands in a shoot-off before falling foul of Belgium in the quarter finals.
In the individual categories, Patrick Huston and Tom Hall reached the quarter finals. Patrick, ranked 29th, defeated Erdal Meric Dal of Turkey 6-4, Belgium's Senna Roos 6-4, Heorhiy Ivanytskyy of the Ukraine 6-4 and Frenchman Florian Billoue 7-3 before losing 2-6 to Amedeo Tonelli of Italy. Fourteenth seed Tom saw off Gudmundur Orn Gudjonssen of Iceland 6-0, Greece's Alexandros Karageorgiou 6-0, Florian Faber of Switzerland 6-2 and Andreas Gstoettner of Austria 6-4 before losing out to Moldova's Dan Olaru.
Michael Judd qualified in eighth place, giving him a bye straight through to the last 32. He defeated Sebastian Bator of Poland 6-2 but was denied a quarter final place by Masaya Yamamoto of Japan. Ryan Holden, ranked 79th, lost 0-6 to Dambi Damshaev of Russia.
Kate Dunnigham, who qualified in 37th place, defeated Evgenia Skartsiari of Greece 6-0 and Ukraine's Iryna Khochyna 6-4 but was denied a place in the last 16 by Turkish fifth seed Gulnaz Coskun. Yulia Larkins, ranked 49th, defeated Croatian Tihana Kovacic 6-0 but was halted by Alexandra Longova. The Slovakian won a hard-fought match 6-4.
There was shoot-off agony for 58th seed Rebekah Tipping who was edged out by Georgian Khatuna Narimanidze and Emma Davis, ranked 62nd, fell 0-6 to Estonian Kristel Peet. Jaspreet Sagoo was seeded 65th and defeated Svetlana Simonova 6-4 but was then beaten 6-2 by Japan's Yuki Hayashi.
You can find all the results here.
Picture: World Archery Europe
Follow us on:
Instagram: archerygbofficial
Facebook: Archery GB
Twitter: @archerygb