Britain crowned a spectacular week at the European Youth Cup by winning yet more titles and finishing at the top of the medals table!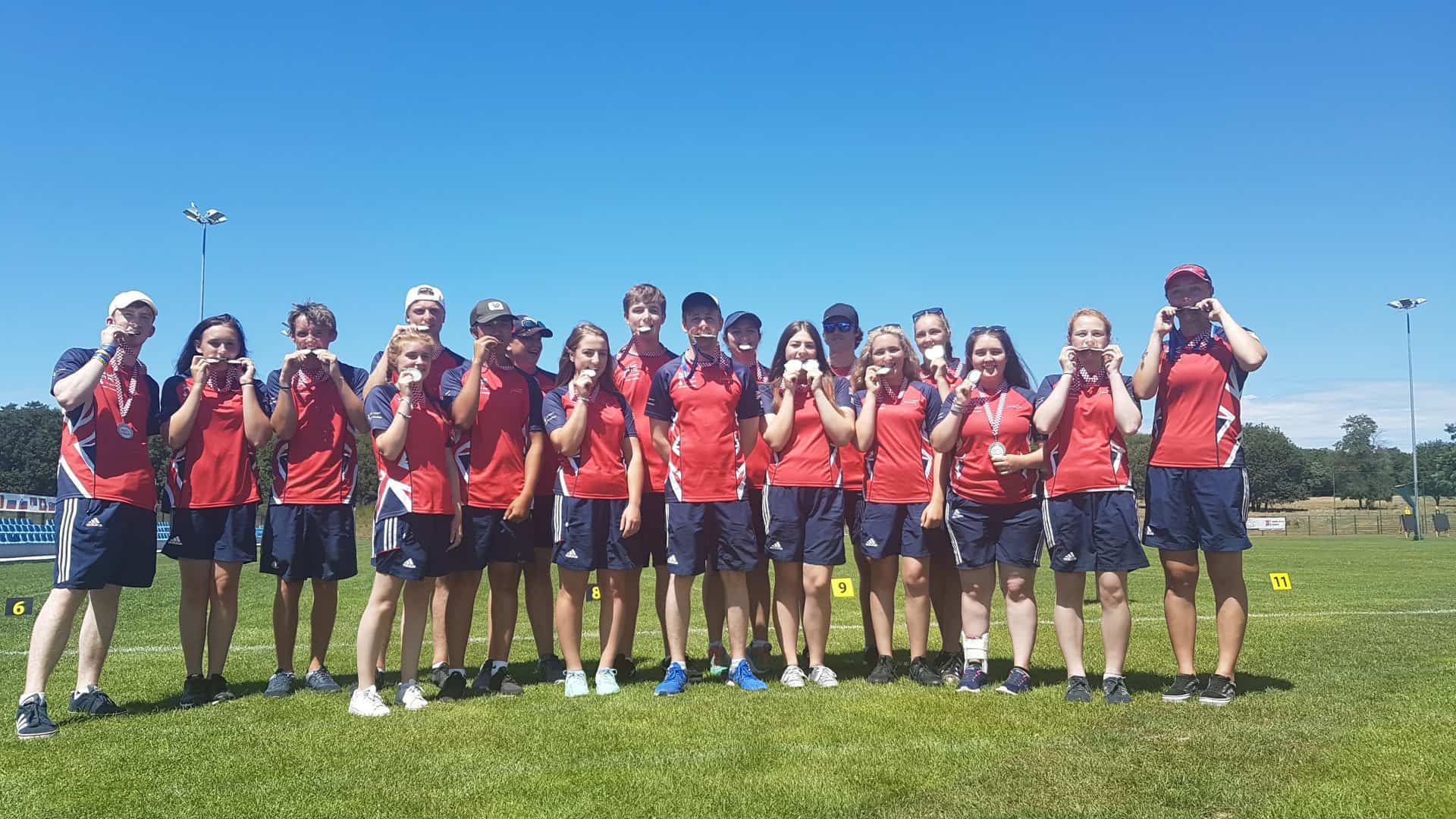 In total, Britain finished with 12 medals - six golds, three silvers and three bronzes. We started the competition in style as compounders Lucy Mason and Jake Walsh swept to cadet mixed team gold and juniors James Howse and Izzy Carpenter brought home bronze.
Then our teams blazed into action. Both cadet recurve teams hit gold, Louisa Piper, Thea Rogers and Alyssia Tromans-Ansell dominating the field to beat top seeds France and Jacob Reid, Jonathan Tate and Alex Wise claiming victory in a dramatic shoot-off against Russia.
Cadet compounders Adam Carpenter, Kai Thomas-Prause and Jake Walsh also took top honours, beating Belgium 222-212 while Layla Annison, Lucy Mason and Hollie Smith finished in silver spot, just edged out by Estonia. And there was bronze for junior women Izzy Carpenter, Rebecca Lennon and Sarah Moon.
And Britain finished in style today, winning five individual medals.
There was always going to be an all-British showdown in the recurve men's cadet gold medal match after Alex Wise and Jacob Reid crushed all opposition in the eliminations. In the end it was Alex who took the honours with a hard-fought 7-3 win over Jacob.
There was gold too for Layla Annison. The second seed beat the top ranked Russian Elizaveta Koroleva by a single point to win the compound cadet title.
Bryony Pitman came with a hair's breadth of landing the junior recurve title. She faced Sylwia Zyzanska and, although she battled hard, in the end the Pole edged it, leaving her in silver medal spot.
And there was bronze for recurve cadet Louisa Piper who defeated Ukrainian Iryna Rusin 6-2 to take the medal. Cadet compounder Adam Carpenter almost added another bronze but Liechtenstein's Stefan Zacharias proved too powerful, winning 147-138 to take the honours.
All Britain's 32 athletes at the competition performed really well on an international stage - but they could not have achieved such a stunning result without sterling support behind the scenes. Archery GB would like to thank all the volunteers, clubs, judges, parents and coaches for their continued support, plus the team in Croatia. They included team manager Naomi Gibson, coaches Alberto Zagami, Naomi Folkard, Nicky Hunt, Jon Nott, Simon Scott and chaperone Cait Leach.
You can find all the results here.
Follow us on:
Instagram: archerygbofficial
Facebook: Archery GB
Twitter: @archerygb