British archers won gold and bronze at the European Masters Games field competition in Turin today - and two more were squeezed into hard-fought fourth places.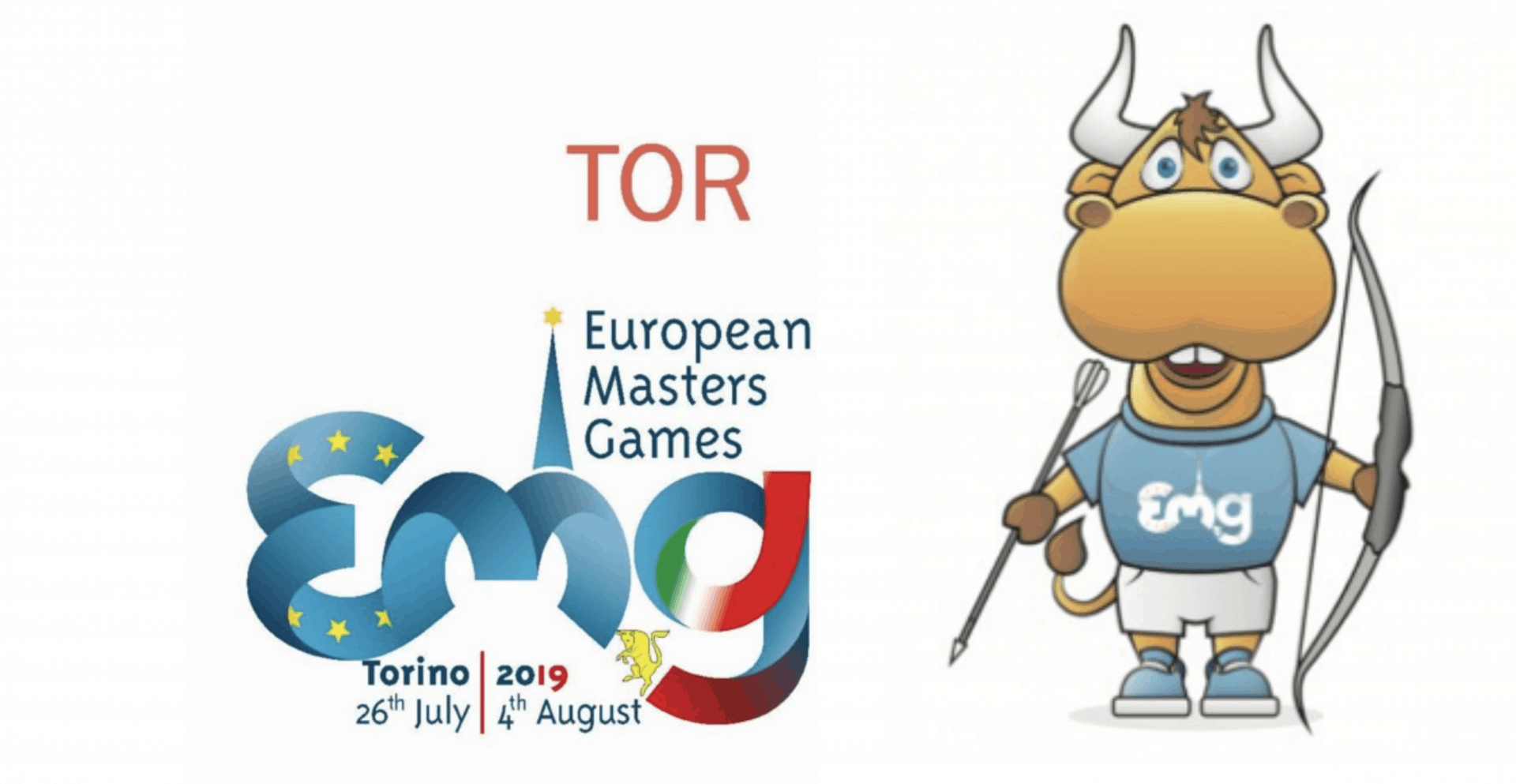 The early stages of the competition were a pool format with the winners of pools A and B going head to head for a chance to go through to the next stage. The same happened in pools C and D.
Peter Webb started the recurve 50+ category in sixth spot and beat Germany's Edgar Ostrowski 80-64. That put him into a head-to-head with the other pool winner, Alexandre Debrenne of France - and both archers finished the match on 77 points. That meant a shoot-off and Peter edged it to go through to the semi-finals. He beat Germany's Adolf Mohr 43-42 and saw off Italian Pietro Castelli 55-50 to take the title.
Wendy Aubrey was ranked third in her recurve 50+ category, which put her straight through to face the winner of pool B. That was sixth seed Wendie King, who had earlier defeated Australian Denece Clark 61-39. The all-British clash was a classic but Wendy edged six points ahead to go through to the semi-finals. There she fell to Switzerland's Nathalie Dielen but notched up an impressive 49-36 victory over Norway's Ragnhild Nordmelan to take bronze.
In the 40+ categories, recurve second seed Tammy Milsom was edged out of a shot at gold by Germany's Anja Thorausche and beaten 50-33 in the bronze medal match by another German, Rut Ferner. Sixth seed John Kearney beat Stephane Delecourt of France and Italy's Salvatore Ippolito 58-57 but was defeated by Italian top seed Roberto Gaspari in the semis and lost the bronze to another Italian, Marco Vecchiato.
In other 50+ pool results, recurver Cherry Lyne qualified in fourth spot and was edged out by the winner of pool D, Ragnhild Nordmelan. Twentieth seed James McKenzie beat Germany's Thomas Meyer but lost to Alfonso Boggiatto of Italy. Compounder Michael Aubrey was seeded sixth but missed his chance, losing 87-92 to Sweden's Lennart Andersson.
You can find the results here.
The field competition was the first archery event of the Games. The second, the target competition, is being held on Saturday and Sunday. Twenty Britons have entered and they are:
30+
Kyle Denham (recurve)
40+
Ru Barlow (recurve)
Izabela Booth (recurve)
John Kearney (recurve)
Tammy Milsom (recurve)
50+
Mike Alexander (compound)
Michael Aubrey (compound)
Wendy Aubrey (recurve)
Shirley Beddoes (recurve)
Susan Bredin (compound)
Peter Dawson (compound)
Wendie King (recurve)
Cherry Lyne (recurve)
James McKenzie (recurve)
Anne Smith (recurve)
Peter Webb (recurve)
60+
Terry Course (compound)
Barbara Wanzenried (recurve)
David Woo (recurve)
70+
Gregory Geoffrey (compound)