Twenty athletes, including GB Para archer Victoria Kingstone, will benefit from a six-month programme designed to empower them to use their platform as prominent sportspeople to make a difference to society while they are still competing.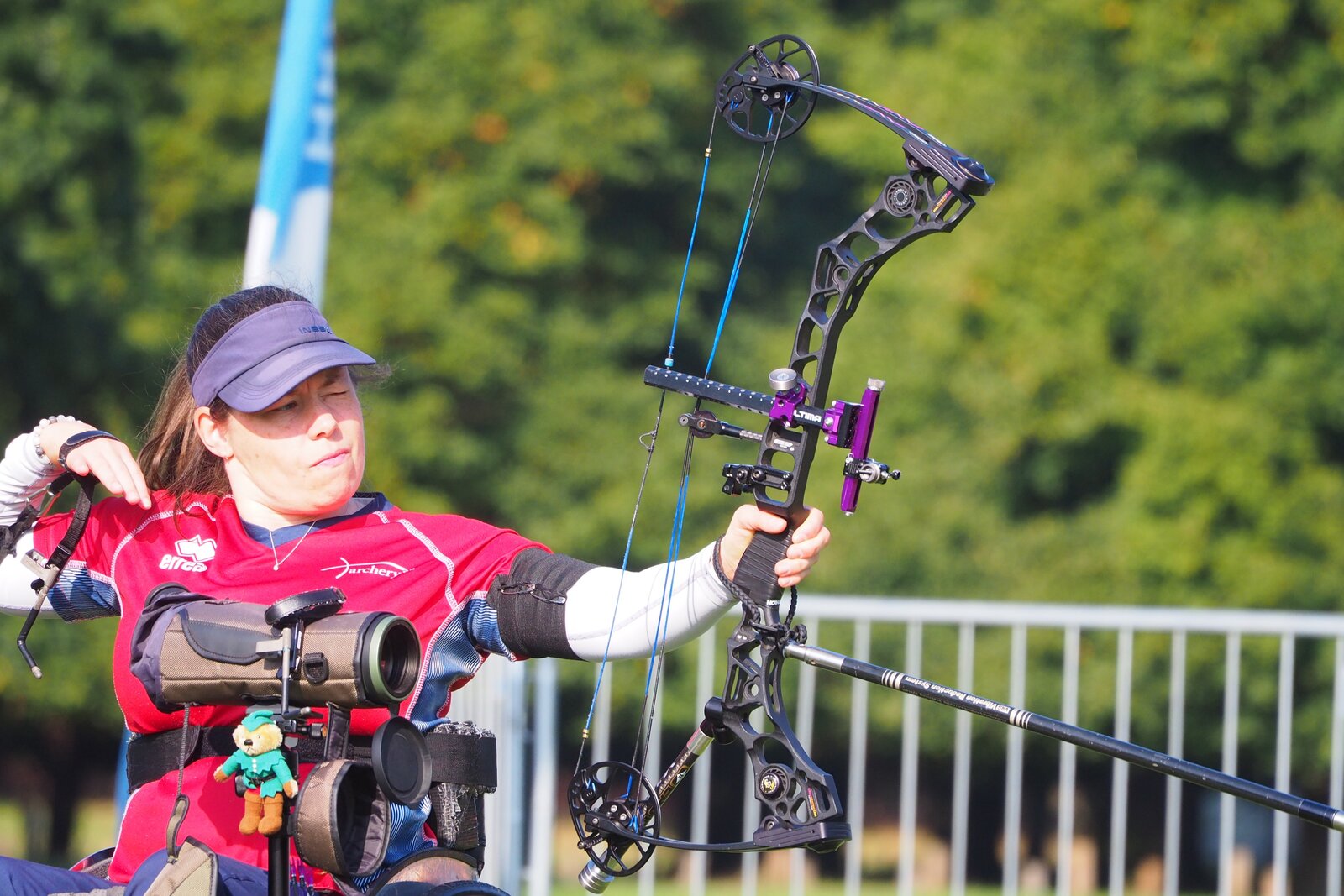 The second edition of the Powered by Purpose Programme, delivered by UK Sport in partnership with The True Athlete Project, is about to get under way.
Athletes from various Olympic and Paralympic sports, who are at differing stages of their competitive careers, will attend a series of workshops and mentoring sessions to learn how to use their voice and influence for the greater good.
Victoria Kingstone, GB Para archer, said: "I am incredibly excited to have been accepted onto the second cohort of the Powered by Purpose Programme. I know that this unique collaboration between UK Sport and The True Athlete Project will help me develop the skills, knowledge and confidence to champion causes I feel passionate about, and to create a lasting impact, now and long after my archery career ends."
Laurence Halsted, Director of Mentoring at The True Athlete Project and Powered by Purpose Programme Lead, said: "We are always so excited to welcome a new group of athletes in one of our programmes, and this is particularly special because it so clearly represents the cultural shift that we want to see in performance sport. These are athletes who are absolutely committed to their sport but also want to make a positive impact on the world around them, and crucially they recognise that those two desires are not in opposition but are symbiotic."
Those taking part will hope to achieve the same levels of success as those enjoyed by the first cohort to complete a pilot version of the programme in 2022-23.
Powerful voice
Every one of the participants said they now had greater confidence to make a difference on social issues, felt equipped with tools and resources to address social challenges, and believed their enhanced strengths would enable them to make a social impact.
Those outcomes align strongly with one of the key pillars of UK Sport's current ten-year strategy, which is to Inspire Positive Change. UK Sport believes athletes can contribute in this way to a happier, prouder and more connected society.
The programme ensures that athletes develop as people as well as performers. They should move forward with a sense of autonomy as they use their platform to make an impact in a context that has meaning to them.
Para swimmer Tully Kearney, who was part of the first cohort, said: "The workshops and incredible guest speakers, as well as the other athletes on the course, really opened my eyes to how much we can actually use our platform to make worthwhile change and how powerful our voice can be."
The full list of athletes in the new cohort are:
Jack Hodgson, British Judo
Kurts Adams Rozentals, British Canoeing
Isabel Constance Evans, British Canoeing
Grace Harvey, British Swimming
Lewis Richardson, GB Boxing
Amy Truesdale, GB Taekwondo
Floran Steeples, British Handball
Hannah Saunders, British Handball
Ethan Kirby, UK Athletics
Gina Aitken, British Curling
Bruce Mouat, British Curling
Jake Woods, British Rowing
Rowan McKellar, British Rowing
Ellen Buttrick, British Rowing
Laura Gallagher, British Gymnastics
Louis Rolfe, British Triathlon
Grace Balsdon, GB Hockey
Victoria Kingstone, Archery GB
Daisy Mumby, British Volleyball Federation
Maddy Anderson, Royal Yachting Association