The sun came out for the second to last day of the European Grand Prix at Lilleshall, where archers battled it out for tomorrow's mixed team gold medal final places.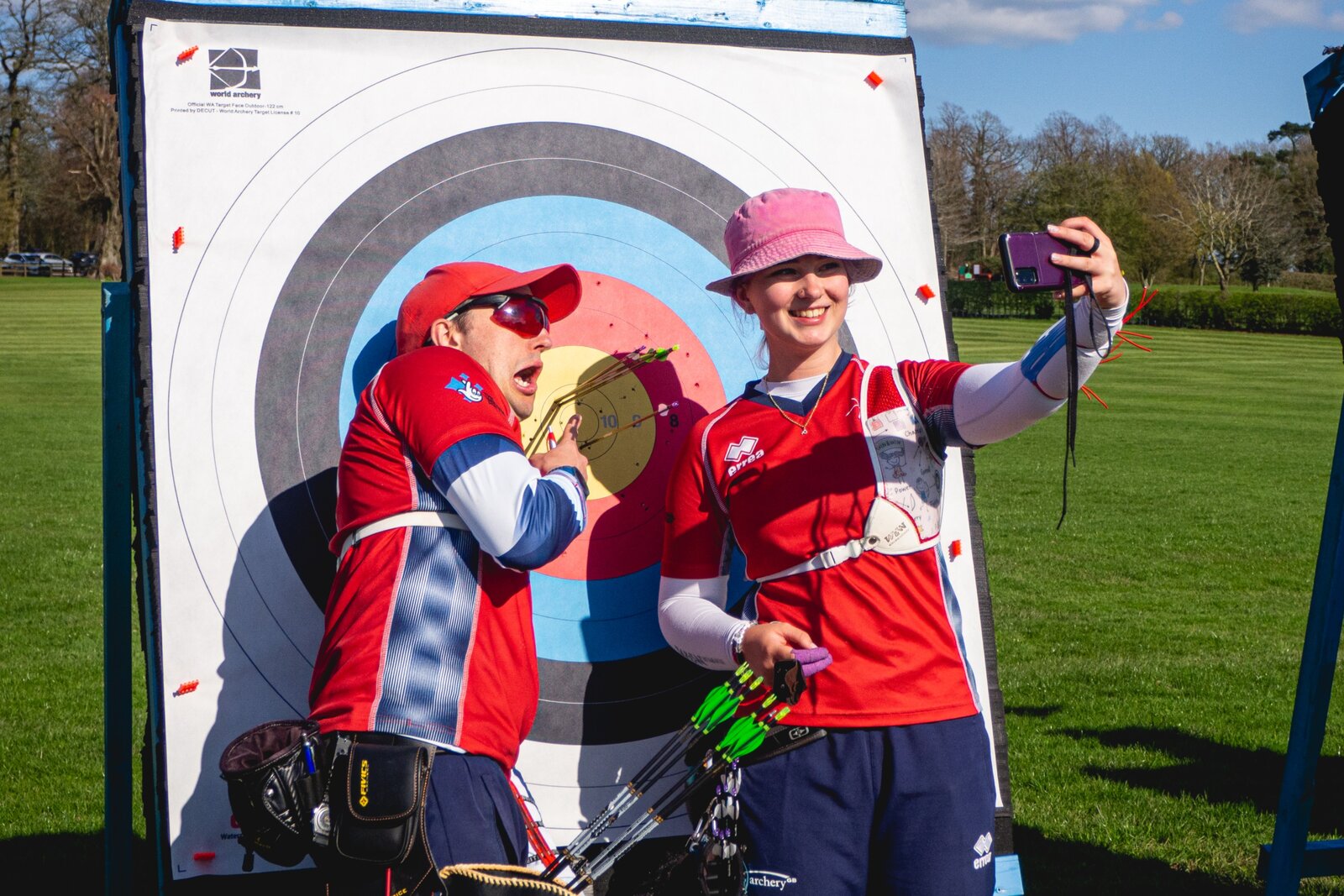 Tom Hall and Penny Healey represented GB in the recurve mixed team competition this afternoon. A first-match triumph over Romania boosted confidence and put them into the quarter finals, where they once again took the lead against the duo from Ukraine.
In the semi-finals, they faced a strong team in world #1 Katharina Bauer and Florian Unruh from Germany. After a tie in the first end, GB crept ahead in the second and continued to lead into the third end, shooting a perfect 40 to take the set and win the match 5-1, putting them into tomorrow's final against the Netherlands.
Tom said, "It was a wild ride out there today, we're still kind of getting used to it. It feels really good."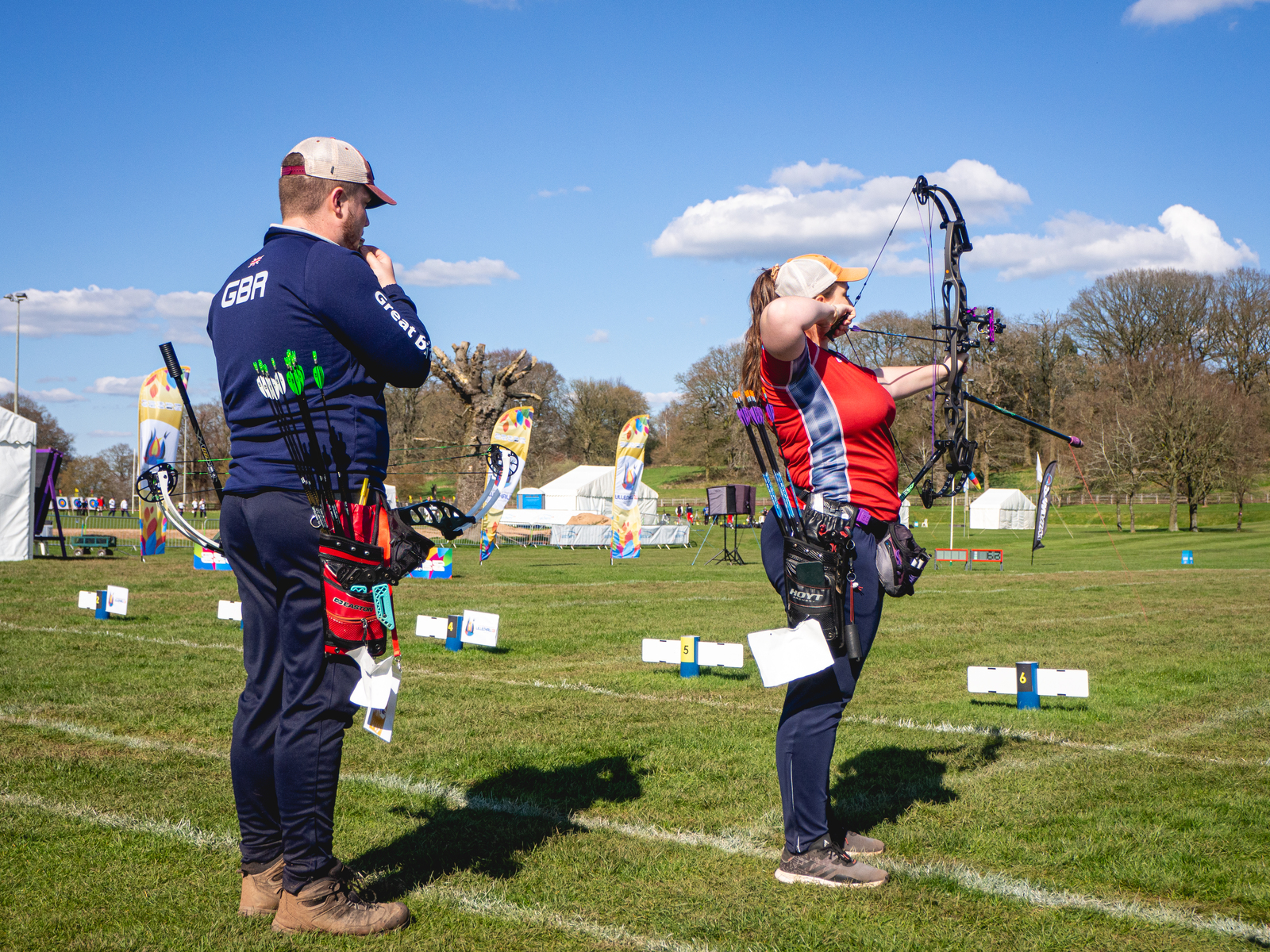 It was a similar story for the GB compound mixed team, made up of Kai Thomas-Prause and Ella Gibson. A bye took them straight thorough to the quarter finals, where they beat the team from the Czech Republic 155-153.
The duo then did it again, knocking the Germans out of the competition with a 157-153 win and moving through to Saturday's finals, where they will face Luxembourg.
On her partnership with Kai, Ella said, "We haven't shot together in competition since 2019... and back then it went really well, we won gold, so we had that history."
---
How and when to watch GB in Saturday's finals:
10.02am - Compound Mixed Team Gold medal match
Ella Gibson and Kai Thomas-Prause (GBR) v. Mariya Shkolna and Gilles Seywert (LUX)
10.58am - Compound Women Team Gold medal match
Ella Gibson, Lizzie Foster and Jess Stretton (GBR) v. Paola Natale, Sara Ret and Marcella Tonioli (ITA)
11.55am - Compound Women Individual Gold medal match
Ella Gibson (GBR) v. Mariya Shkolna (LUX)
2.58pm - Recurve Mixed Team Gold medal match
Penny Healey and Tom Hall (GBR) v. Gaby Schloesser and Steve Wijler (NED)
3.55pm - Recurve Women Individual Gold medal match
Penny Healey (GBR) v. Elina Idensen (GER)