Kicking off Dubai's 6th Fazza Para Archery World Ranking Tournament, from 17-21 February, Britain's para squad are facing down tough competition from 24 other countries.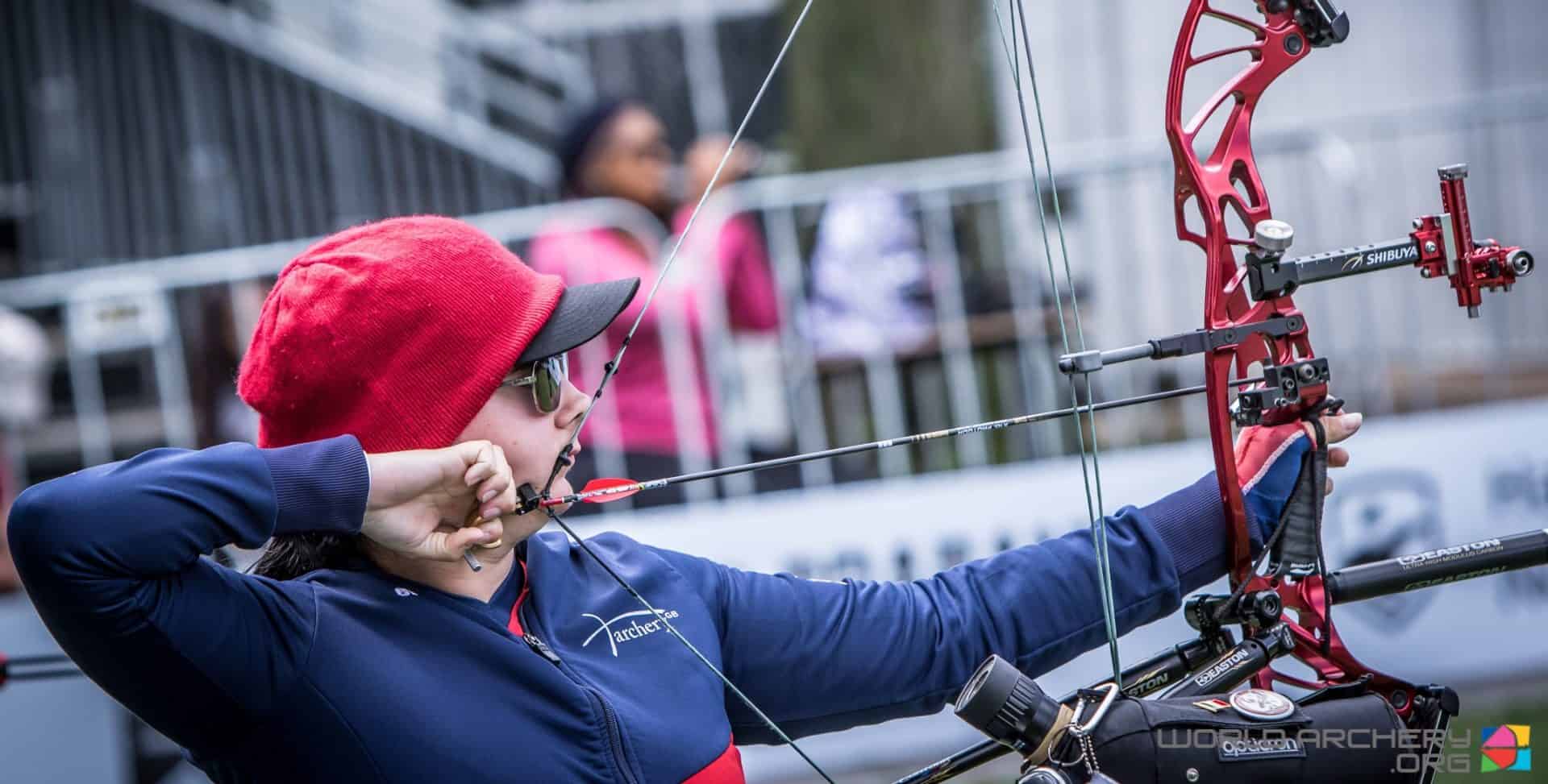 The 6th Fazza Para Archery World Ranking Tournament - Dubai Club for People of Determination (DCfPD), promises to be yet another exciting event, which this year sees a total of 106 competitors.
During this morning's (Tuesday) qualification rounds, GBR's David Phillips landed 10th place and a 590 total in the Recurve Men's Open category, while teammate Tania Nadarajah came 6th in the Recurve Women's Open event with a 555 total; GBR's Hazel Chaisty took 10th spot on 531.
Our Jessica Stretton was already in the spotlight, having set the World Record Average in the 50 metres round with a 657 score in the Women W1 Open (Rec/Comp) back in Beijing in 2017. In this category, Victoria Rumary comfortably took 2nd place with 629 points, missing out on the top spot claimed by the Czech Republic's Sarka Musilova on 637, while GBR's Victoria Kingstone came 7th on 533.
The Recurve Open Mixed Team qualification rounds finished with GBR's David Phillips and Tania Nadarajah in 4th place in the Recurve Open Mixed Team, with a 1145 total. In the W1 Open (Rec/Comp) Mixed category, Britain's Victoria Rumary and Martin Saych took 2nd place with a 1225 score.
The afternoon's action opened with the Compound Men's Open qualification round, in which GBR's Jamie Harris took 25th position with a 630 score. For the Compound Women's Open, it was great news for Jessica Stretton once again, as she took the top spot with a 682 score, a convincing win over Italy's Giulia Pesci (677). Meanwhile, fourth place in the round went to Jessica's teammate Phoebe Pine with her 667 score. For the Men W1 Open, Martyn Saych came 9th with 596 points.
For the Compound Open Mixed Team, GBR's Jessica Stretton and Nathan MacQueen earned themselves second place with 1361.
Don't miss tomorrow's action - and you can catch up on the current full results here.