Cameron Radigan made his international debut at the World Archery Para Championships in Dubai, let's get to know him!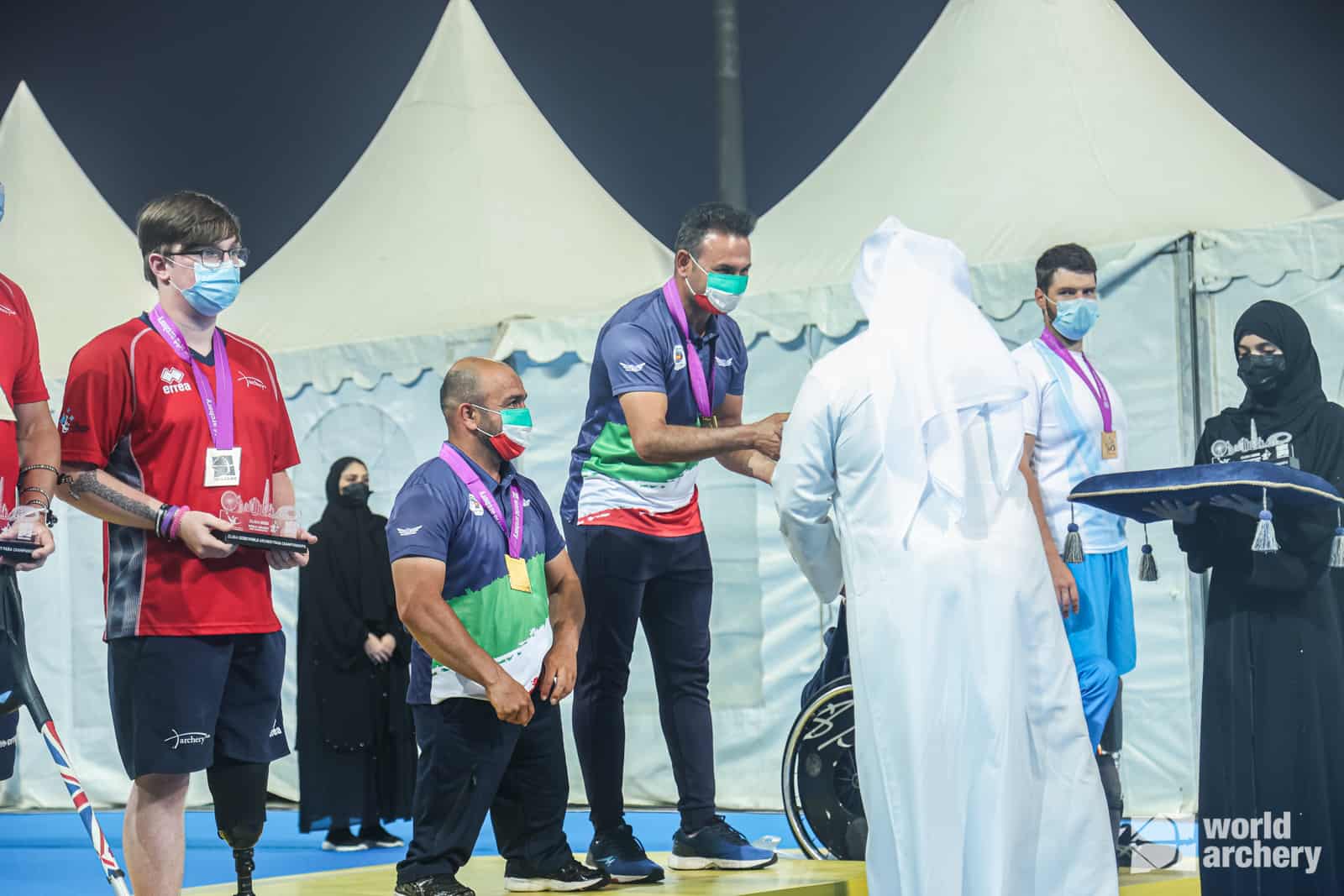 Cameron Radigan made his debut for the GB team early this year at the World Archery Para Championships. On his debut, Cameron won silver with teammate David Phillips in the new doubles team event.
I have been lucky enough to train with the Para GB squad for the past few months. It came as a surprise to take part in a selection shoot so early on in my Para GB training. In February, a few weeks after the selection shoot, I was informed that I had been selected to represent the GB team in the Para Archery World Championships in Dubai.
When I first put on my GB shirt, I started to feel like a true member of the team. I realised that I would be competing at a World Championships.
How did it feel for Cameron Radigan to compete at the World Archery Para Championships?
I was really excited about travelling internationally for the first time. Due to my Cancer treatment as a child, and other medical issues, up until now, I had never had the opportunity to leave the UK. Any uncertainties I had regarding the travelling was quickly put to ease by the coaches and support team. They helped to make the journey from Manchester to Dubai a seamless transition. Allowing me to relax and focus on myself.
Upon landing, we were given time to settle in but soon after were taken to the gym to work off the jet-lag. The next day, we were out on the training field. I was in full GB training kit, matching the rest of the team. It took quite a while to learn how to cope with the heat of Dubai, although I never truly became comfortable in the high temperatures.
It felt amazing to be training in a field with so many archers, all from different backgrounds, but all there for the same purpose. Everyone was focused on their own performance but were all altogether friendly.
Representing GB
My first day of representing GB in competition began with the qualification round. I exceeded my own expectations by achieving a competition personal best. This qualified me for the Men's Open Recurve Individuals in 16th place. The support from the coaches in the qualification round was key for keeping me calm and focused.
The following day, Dave Philips and I were competing in the Men's Open Doubles. The first time this category has ever been shot in an international competition. Due to our individual success in the qualification round we were awarded a bye in the first round of doubles head-to-heads.
The matches for Cameron Radigan and Dave Phillips
In our first doubles head-to-head match, we lost the first end but came back fighting to take the next three ends as we settled into the match.
Going into the semi-final match, we knew we were up against a strong competitor within the tournament. However, our mentalities were not affected as we remained focused and won the match 6-2. It took a while to realise I had made it to a gold medal match. I was really excited and happy to see that the hard work put into training was paying off.
Sunday morning started with individual Head to Heads, with temperatures rising above 35 degrees. I had a tough individual match, narrowly missing out on each end by one point and drawing the second last end. This match was difficult and a blow to my confidence, but I know it was the best I could do at the time.
The gold medal match with Cameron Radigan and Dave Phillips
That evening was the gold medal match for the Mens Open Doubles. Before the match, Dave and I kept things light and relaxed, up until walking onto the finals field. Walking out, there was a noticeable change in atmosphere, it was very formal and focused. We went 2-0 down to Iran but in the next two ends we brought it back so that we were 4-2 up.
The Iranian team then got the next two points to make it 4-4, meaning that the match went to a shoot off. Iran shot first scoring a '9', I shot next also scoring a '9', Iran then scored a '6/7' line cutter and finally Dave scored a '7'. We then had to wait for the judge's decision. They established that Iran had also scored a '7' so it came down to who's '9' was closest to the centre. The judges revealed that Iran's '9' was 2mm closer to the centre winning them the gold medal.
The purpose of me attending this competition was for me to gain experience of representing GB at an international competition. Also to gain an international classification. To return home with a silver medal at my first international competition is an amazing feeling. It has encouraged me to continue working hard for the next competition. I'm honoured to have so much support from my family, friends, coaches and sponsors.